Flyers, be warned: Air India pilots raise another red flag
Air India's pilots are raising another banner of revolt over the number of flying hours they have to put in
New Delhi: If you are booked on a domestic flight of Air India in the next few days, you'd better double-check before leaving for the airport. That's because the Indian Commercial Pilots Association (ICPA) could strike work, protesting recent changes in the Flight Duty Time Limitation (FDTL) guidelines.
These rules are now being implemented for all Air India pilots, who have till now operated for lesser number of hours due to specific agreements between their unions and the management.
The ICPA represents pilots who fly the narrow-body aircraft, largely on domestic routes and nearby international routes. This body has issued a legal notice to Air India's Chairman and MD Rohit Nandan, saying any implementation of revised FDTL guidelines without talks with ICPA would be "arbitrary and illegal".
The association has conveyed its dismay at a new route pattern which has been brought into effect from yesterday, saying this is in violation of bilateral agreements.
In fact, the ICPA pilots have already written to the General Manager (Operations) who is in-charge of Air India's Airbus fleet, saying its member pilots are operating flights "under protest and without prejudice to their rights".
The pilots have alleged that despite a specific request, the new scheme (how many flights, how many hours of work per week) has not been explained to them and "as a result pilots of the ICPA are not even aware of the norms and regulations applicable to them.In these circumstances, the ICPA states that any inadvertent violation on the part of our pilots of the applicable norms and regulations is entirely at the risk and expense of the management."
In the notice, the pilots have pointed out that revision of FDTL is not part of the Dharmadhikari Committee report which deals with HR issues at Air India. They say the airline is bound to honour commitments it made to pilots at the time of the merger of erstwhile Air India and with Indian Airlines.
"You may note that if you seek to ignore the above, you do so wholly at your own risk and cost as to the legal remedies, both civil and criminal, that will be adopted by my client to protect the interests of its workmen," Supreme Court advocate Gopal Sankarnarayanan has said in the legal notice.
It is believed that Air India will be dealing with the ICPA protest through legal means even as it remains unclear if the pilots' body has issued any strike notice.
Last week, the Civil Aviation Ministry issued a statement saying Air India will follow the FDTL rules which other airlines follow. FDTL basically deals with six parameters including maximum daily flight duty period, maximum daily flight time, weekly/monthly/annual limitation of flying hours, rest period, staff on duty travel or position and number of landings.
There is a detailed Civil Aviation Requirement (CAR) available on the subject from aviation regulator DGCA and Air India will now have to follow this CAR instead of going by agreements inked with different pilot unions.
Till now, pilots of the narrow-body aircraft of Air India had a separate agreement through their unions whereby they were available for flying 6.5-7 hours a day when DGCA norms stipulate that they be available for 9-10 hours daily.
Also, Air India's cabin crew unions have a lesser flight-time limit at 80-100 hours a month as per their union agreements against 125 hours stipulated by the DGCA. Their minimum rest time (time between two flights) is 10-12 hours as opposed to eight hours stipulated by the regulator.
The ministry feels that asking pilots to fly more will increase fleet utilisation (number of hours Air India can use its aircraft each day) and also manpower which will mean lower human resource costs.
In an earlier letter on the FDTL issue, the ICPA had pointed out that the CAR allows a pilot to fly 1,000 hours in 365 days whereas ICPA's FDTL allows a pilot to fly 960 Hours in 365 days. "Considering that a pilot gets 30 days' privilege leave and 48 weekly offs, a pilot is available for 287 days. Let us be more restrictive; if he/she is available for 240 days per day flying to meet the max limit of CAR of 4.16 hours. Now, if the company wants to utilise this pilot for 8 hours per day his/her limit would exhaust in 120 mandays. The company would then require another pilot for the next 120 days."
The ICPA has pointed out that if the DGCA CAR is implemented, total requirement of pilots for Air India will not go down but create further manpower problems since by the end of any year, enough pilots may not be left to fly aircraft and would be on leave by force without applying for leave.
Find latest and upcoming tech gadgets online on Tech2 Gadgets. Get technology news, gadgets reviews & ratings. Popular gadgets including laptop, tablet and mobile specifications, features, prices, comparison.
India
Coronavirus LIVE Updates: India registered 22,771 new COVID-19 cases for the first time in a single day, taking the total count to 6,48,315 on Saturday.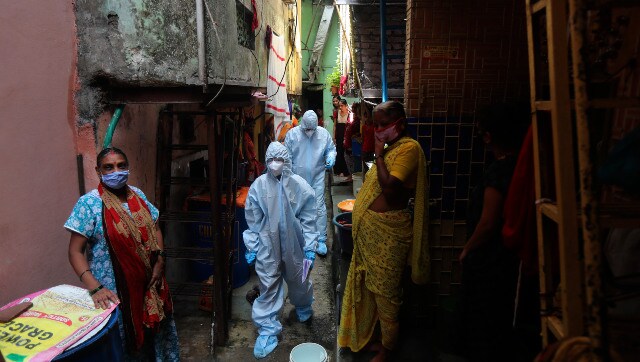 India
Coronavirus Updates: With 1,460 new cases, Mumbai's COVID-19 tally rose to 73,747 on Saturday while deaths from the virus increased to 4,282 with 41 patients succumbing to the virus today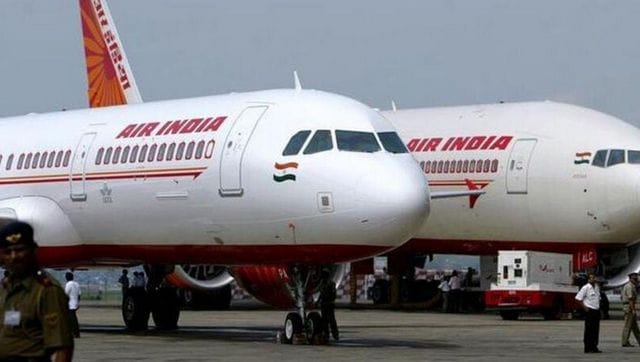 India
The US Department of Transportation has barred Air India from operating chartered flights between India and the United States from 22 July without its prior approval