Flipkart, Wal-kart or Flip-Mart: In its hour of need, Walmart must focus on in-house brands and not on re-branding
Flipkart is a giant in its own right and has the ability to overshadow brand Walmart in India.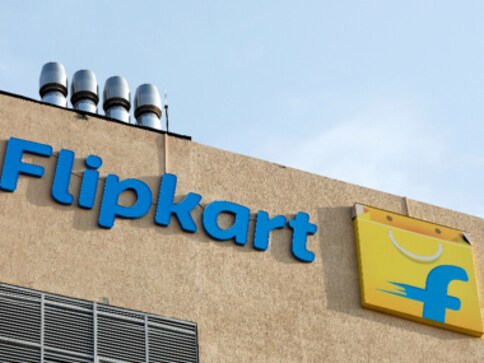 These days, twitterati is asking, will it be Flipkart, Wal-kart or Flip-Mart? That isn't the only question on people's minds. They want to know: What will Walmart Inc.'s India e-commerce business be called? Should Walmart advertise its acquisition of Flipkart and announce its now-exalted status in India, especially considering how it had to cut ties with the Bharti Group?
So, when one talks of changes at Flipkart, will a re-branding exercise be the change needed at all? Walmart's move will see it invest almost $16 billion for a near 77 percent stake in Flipkart, but for scores of e-commerce shoppers in India, the name Flipkart continues to top recall. The home-grown e-commerce company is a giant in its own right and has the ability to overshadow brand Walmart in India, said experts.
Ad guru Prahlad Kakkar told Firstpost that Walmart's purchase would make no difference to Flipkart's customer base. "An investment or acquisition, call it what you will. But it makes no difference to the client base. Walmart may be a big brand abroad but here in India, it is Flipkart all the way. It will be a waste of money for Walmart to undertake that exercise [of advertising]," Kakkar said.
The Flipkart brand is very strong in India. Founded in 2007 by two former Amazon employees, Sachin Bansal and Binny Bansal, who are not related, the company began by copying the Amazon model of book sales. Later, it expanded into other product categories such as consumer electronics, fashion and lifestyle products.
Now, we do know that Flipkart has been in the red for a while and that its losses have only rocketed. Consider this: In financial year 2013-14, Flipkart posted a revenue of Rs 3,025 crore and registered a net loss of Rs 716 crore; in FY15 it reported revenues of Rs 10,390 crore and a net loss of Rs 1,933 crore; in FY16 it logged revenues of Rs 15,403 crore and a net loss of Rs 5,223 crore and in FY17 the firm had revenues of Rs 19,854 crore and a net loss of Rs 8,771 crore.
A bleeding balance sheet notwithstanding, Flipkart has a strong brand presence in India. Siddharth Shekhar Singh, associate professor of marketing, at the Indian School of Business (ISB), Hyderabad and Mohali, said: "At the end of the day, irrespective of its losses, Flipkart is a strong brand in India. It took the firm a long time to register their presence in the e-commerce sector."
Walmart wants to establish its presence in the e-commerce sector in India, and to do that it needs Flipkart. Though Walmart found it difficult to dislodge rival Amazon in the US, it is hoping to fight the latter on Indian turf. "Walmart is hoping to at least make a dent in the online market place. Flipkart is a big asset for Walmart and a good vehicle for strengthening its brand presence in India," Singh added.
But how does one relate to Flipkart or to Amazon? Primarily as a resource to buy products from the comfort of one's home, and, more importantly, buying those products at a discount. And what does Walmart stand for? Well, that is something the Indian consumer does not know as of now. "Walmart has to figure out how it wants to make itself known to the Indian consumer," said Alpana Parida, President, DY Works, a branding firm headquartered in Mumbai. That may need advertising but any campaign should not be at the cost of brand Flipkart, she said. "Flipkart is a great brand and it should be left alone," she reiterated.
Along with the near $16 billion investment in Flipkart, Walmart's entry has seen the exit of one of the former's co-founders – Sachin Bansal. N Chandramouli, CEO, TRA – formerly Trust Research Advisory, said that if fresh blood is infused at the cost of old-timers, like co-founders, there is a danger of the vision and the brand image taking a beating. "A brand is something that people relate to emotionally. Things will work so long as Flipkart remains as just that, with an add-on at the bottom of the brand stating Walmart," he said. Chandramouli said he sees the Walmart investment in Flipkart as the brick-and-mortar firm's do-or-die moment. "If they can keep their promise of better deliveries, like they have made on fresh produce elsewhere, the add-on to the brand will be positive," he said.
An online e-commerce shopping site is not just about selling and delivering products. It is more than that. "A brand name change won't help at all. The differentiator here will be the roll out of in-house labels of household products. Like atta (wheat flour), dal (pulses), biscuits, among other things. A brand building exercise is also about quality and not just about being a marketplace that allows others to sell their products," Prahlad Kakkar added.
also read
World
Eighty civil society and environmental organizations, including WWF Brasil and Greenpeace, had called for the license to be rejected pending an in-depth study
World
Dom Phillips and indigenous expert Bruno Pereira were last seen on their boat in the Javari Valley, where they disappeared. This region lies along the border between Brazil and Peru, home of the world's largest indigenous community and criminal gangs
World
Amazon has deferred the joining of several people from its campus recruitment drives. Several students from IITs, IIMs, and NIT have been told to consider joining the company in 2024, instead of the current year.