Flipkart vs Amazon vs Snapdeal: Will this festival season be a damp squib for customers?
According to analysts, this year's festive sales may be impacted by recent guidelines by DIPP that bar e-commerce players from doling out discounts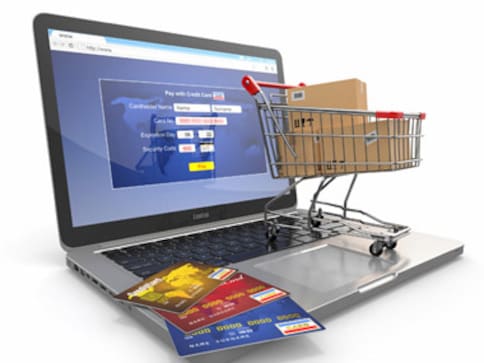 India's three e-commerce powerhouses - Flipkart, Amazon India and Snapdeal - will be jostling for the online customers' buying prowess during their mega festive sale offer season scheduled in the next couple of weeks.
US-based online retail giant Amazon, which operates through Amazon.in in India, said it will flag off its 'Great Indian Festival' sale from 1 October, a day ahead of rivals Flipkart and Snapdeal.
Flipkart and Snapdeal will host their sales between 2 and 6 October. Besides these three players, other marketplace entities such as Alibaba-backed Paytm and Shopclues, too, will be holding their big-bang festival season sales alongside their large peers in the first couple of weeks of next month in order to cash in on the growing enthusiasm of online buyers in recent years.
However, the moot question is, will the online customers get huge discount offers on numerous products from these e-tail companies this time?
According to analysts, this year's festival sales may be impacted by recent guidelines by DIPP that bar e-commerce players from doling out discounts.
"This year online retailers have tried to push the burden of discount on sellers wherever possible, but merchants are in no mood to come up with flashy discount offers on their own," The Economic Times reported quoting Mrigank Gutgutia, engagement manager at research firm RedSeer.
This could mean a subdued festival season for not only the online retailers but the customers too. While for the etailers, who usually corner a big chunk of their yearly sales during the September-December period, it will be a big loss, for buyers, who normally make the most of the online discounts, it will be a dampener.
According to RedSeer, online sales on across the marketplaces may not cross Rs 10,000 crore in October this year, the ET report said.
In 2015, all the three e-commerce giants together logged sales of around $500-600 million during the festival sales period, of which Flipkart alone sold goods worth $300 million through its Bill Billion Days, the report added.
However, these online retail giants are leaving no stone unturned to make the most out of this festival season.
In order to woo customers, Flipkart recently said it will spend Rs 30 crore on marketing and advertising of this year's Big Billion Day sale. Besides this, the ecommerce major will forge exclusive tie-ups with major brands and offer EMIs on products for large customers. Also, the online retail firm will once again come out with its Re 1 offer this year, which was highly successful two years ago.
The home-grown etailer earlier this week said it has crossed the 100-million registered users mark, becoming the first e-commerce company in the country to hit the milestone. The Bengaluru-based company has doubled its user base over the last year and added 25 million users in the past six months alone.
A recent Bank of America Merrill Lynch Report pegged Flipkart as the leader with over 43 percent market share. It forecast that in 2019, Flipkart would be able to retain the share to 44 percent, with Amazon gaining to 37 percent and Snapdeal's share falling to just 9 percent. In 2015, Amazon has 21 percent market share and Snapdeal 14 percent.
The US online retail giant Amazon said it will be spending two-three times more than Flipkart on its marketing and advertising for its 'Great Indian Festival' sale offer. The marketing and advertising budget of Amazon India is expected to be around Rs 125-130 crore. Like Flipkart, the US retail online major could be offering higher incentives compared to last year for its sellers.
In fact, the biggest spend for rebranding activities has come from Snapdeal, which said has invested Rs 200 crore on this exercise.
"There are 50-60 million online buyers in India currently and for e-commerce to become larger, the next 300-400 million people coming online would be very important... Things like discounts, fast shipping, functional benefits are already there, but going ahead, e-commerce brands will have to stand for something of a higher order," Snapdeal Co-Founder and Chief Executive Officer Kunal Bahl said recently.
According to a report by Kotak Institutional equities, Indian e-tailing market could reach $28 billion by 2019-20, registering a compounded annual growth rate of 45 percent over the next four years. Despite the strong growth estimates, gross merchandise value in the June quarter dropped 7 percent to $13 billion as against 21 percent rise to $11.5 billion in the same quarter last year.
With PTI inputs
News & Analysis
Paytm Money users can apply for the Zomato IPO without entering their bank details, as it's supported by UPI.
News & Analysis
Brad Stone's Amazon Unbound is not just a sequel to The Everything Store which he wrote in 2013, but also a thorough look at just how Bezos was able to keep the innovation engine as well as the cash coffers at Amazon on an ascending curve.
News & Analysis
During the sale, buyers will get an instant discount of 10 percent on Axis Bank credit and debit cards.