Flipkart to snap up Snapdeal for $950 mn in India's largest e-commerce deal, says report
The deal between Snapdeal and Flipkart, once completed, would mark the biggest acquisition in the Indian e-commerce space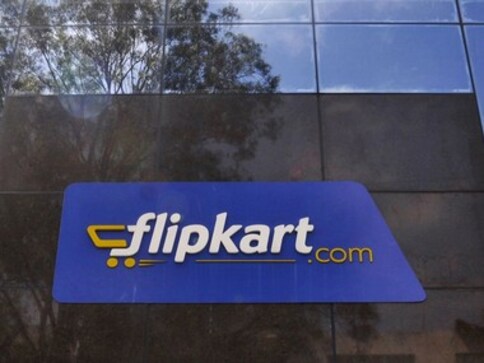 After months of dilly-dallying, the board of troubled home-grown e-commerce major Snapdeal has finally agreed to sell its online business to Flipkart following the latter's revised takeover offer of $900-950 million made last week, a Reuters report said.
With the board approval in place, consent of the shareholders of Snapdeal will now be required to okay the merger deal with the country's largest e-commerce firm Flipkart.
Snapdeal and Flipkart were not immediately available for comment, the Reuters report added.
The deal between Snapdeal and Flipkart, once completed, would mark the biggest acquisition in the Indian e-commerce space.
It was widely indicated in media that Flipkart will soon make a revised offer of 900-950 million for buying rival Snapdeal.
The new offer almost matches the initial asking price of $1 billion for acquisition of the beleaguered e-commerce marketplace.
Snapdeal's board has already rejected a takeover offer of $800-850 million (around Rs 5,500 crore) from Flipkart as it felt the amount undervalued the company given that the due diligence report was clean.
One of the leading contenders in the Indian e-tailing segment, Snapdeal has seen its fortunes failing amid strong competition from Amazon and Flipkart.
Snapdeals valuations have also plummeted from about $6.5 billion in February 2016. SoftBank has already written off over $1 billion on valuation of its investment in Snapdeal.
SoftBank, Snapdeals largest investor, has been proactively mediating the sale for the past few months. The board of Snapdeal also has representation from its founders (Kunal Bahl and Rohit Bansal), Nexus Venture Partners and Kalaari Capital.
Snapdeal is also engaged in separate discussions for selling Freecharge (mobile wallet operations) and Vulcan Express (logistics arm).
With PTI inputs
Business
The Open Network for Digital Commerce (ONDC) is a network of several small and large-scale offline and online traders. Even though it is in a nascent stage, it is being pitched as a solution to break the dominance of large e-commerce firms
News & Analysis
Although bots have their uses, malicious spam bots are such a big nuisance, that almost all major tech companies like Google, Meta (formerly known as Facebook), and Twitter have dedicated teams to take down spam bots.
World
They discussed various reforms being undertaken to enable ease of doing business in India. Specific proposals were shared with Softbank where it could enhance its investments in India