Flipkart to kick-off festive sale from 10 October; major e-commerce players get ready to grab large pie of sale
Ahead of the festive season, major e-commerce players including Amazon India and Flipkart are expected to collectively spend an estimated Rs 400 crore on advertising to boost sales
Ahead of the festive season, major e-commerce players including Amazon India and Flipkart are expected to collectively spend an estimated Rs 400 crore on advertising to boost sales, a media report said, citing top media buyers.
According to Mint, online retailers are trying hard to woo consumers as the festive sale not only brings in discounts and deals forcustomers but is also an annual showdown of sorts between the two largest players -- Flipkart and Amazon India.
Walmart-backed Flipkart will kick-off its 'The Big Billion Days' (TBBD) festive sale from 10 October, lining up new launches across categories and offering discount offers to woo Indian shoppers.
While Flipkart's rival Amazon is yet to announce the dates for its 'Great Indian Festival', the American company is likely to hold the festive sale around the same time.
The fifth edition of TBBD will be organised between 10-14 October and customers will be able to avail offers across categories like mobile phones, TVs and appliances, fashion, personal care, furniture and others, Flipkart said in a statement.
About 20 million people are expected to shop on various e-commerce platforms during the festive sale next month, translating into sales of around $3 billion for players like Amazon and Flipkart, according to a report by research firm RedSeer.
"This year marks the fifth edition of TBBD and we are focused on making it the biggest and best one yet. After working closely with our sellers and brands over the last few months, we plan to deliver unparalleled, diverse, and affordable offerings to customers in every corner of India," Flipkart CEO Kalyan Krishnamurthy said.
Flipkart aims to account for over 30 percent of the phone sales this festive season as it lines up new launches through handset partners and dishes out more financing options to woo Indian shoppers. The Walmart-backed company claims that about 25 percent of the total phones sold in the country are through its platform.
The company had said, in April, that it aims to touch 40 percent market share by 2020 as part of its 'Mobiles 40by20' strategy.
Amazon India has ramped up the selection of large appliances on its platform and invested significantly in adding warehouse capacity ahead of the festive season. Amazon now has over 6,000 products across top brands listed on its platform compared to about 5,000 last year.
Smaller player ShopClues, too, has announced its sale from 10 October-7 November to offer up to 80 percent discount across fashion and lifestyle, home and kitchen and electronics and accessories categories.
According to the RedSeer report, the share of items like electronics and furniture during the sale could be higher this year due to affordability initiatives being undertaken by the e-commerce players. Mobile phones currently account for a lion's share of sales on the two leading e-commerce platforms.
The festive sale not only brings in discounts and deals for customers but is also an annual showdown of sorts between the two largest players -- Flipkart and Amazon India.
Like in offline retail, e-commerce companies see a significant jump in sales during Dussehra and Diwali. The September-November period typically generates a majority of the annual sales of these companies, which prepare months in advance for the sale event.
The competition between Flipkart and US-based Amazon this year is expected to be even fiercer as both companies have invested significantly through the year to ramp up product offerings as well as logistics infrastructure to ensure speedier delivery.
While Flipkart now has the backing of US retail giant Walmart (via a $16 billion deal signed earlier this year), Amazon India too has received funding through the year from the US parent across operations like marketplace and payments business.
In its statement, Flipkart said it has partnered with celebrities like Amitabh Bachchan, Deepika Padukone, Virat Kohli and others as well as creating technological innovations to create engaging personalised content for social media.
With inputs from agencies
India
Communication gadgets have become a veritable nuisance as employees are wasting their working hours on their mobile phones, thereby hampering the day-to-day office work, CPDCL stated
India
Ravana's 10 heads went from symbolising his mastery over the shastra and Vedas to his flaws. Here's what they signify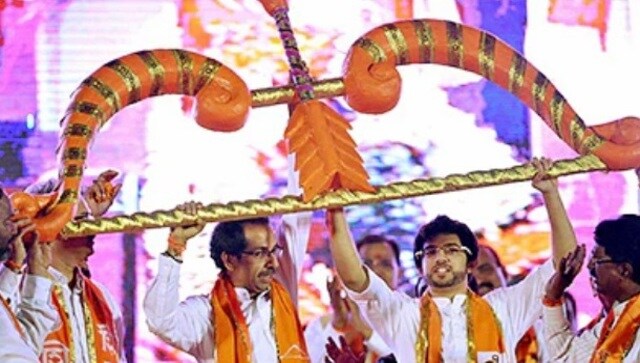 India
Mumbai Police are on their toes as a large number of Sena workers have started arriving in Mumbai from various parts of Maharashtra