Flipkart raises $1.4 bn: New investors give co futuristic tech muscle, global reach, stock spin
By gobbling up eBay's Indian operations, Flipkart, now led by hedge fund Tiger Global's appointee Kalyan Krishnamurthy, is displaying a new potential to go global
Just a few hours after I wrote that India's e-commerce players such as Flipkart and Snapdeal are more like pawns on a global chessboard, Flipkart announced its biggest investment yet from three investors including eBay -- the global rival of its main competitor in India, Amazon. The $1.4-billion round of investment that also roped in software giant Microsoft and China's Tencent Holdings only shows that the company founded by IIT-ans Sachin and Binny Bansal is no longer "India's Amazon" but more like a strategic entity in a planet-wide jigsaw that incidentally includes the markets of India and China as well. Amazon and China's Jack Ma-led Alibaba, which is an investor in Snapdeal and Paytm, now have a stronger incumbent in India.
It seems eBay has things that Flipkart needs and in a way, the opposite is also true. By gobbling up eBay's Indian operations, the Bangalore company now led by hedge fund Tiger Global's appointee Kalyan Krishnamurthy is displaying a new potential to go global. Like telecom brand Airtel, we may well see Flipkart as an eBay partner having a potential footprint in places like Africa or Latin America, powered by Indian techies as well as service managers. On the other hand, eBay has been steadily building itself up as a global e-commerce player pitted against Amazon after shedding off Skype and PayPal that it once used to own and shifting far from its early days when it was an auction-driven "social commerce" site. Though eBay's focus has shifted, its early mover advantage as a creator of e-commerce technologies should provide Flipkart strong new muscle in deploying or creating new technologies.
Apart from the mutually beneficial cross-border arrangement, eBay may also help transfer to Flipkart its global service standards and practices to counter Amazon, such as guaranteed delivery.
The e-commerce game is not so simple as selling products online anymore. A lot of the clout in the coming days will involve managing the deployment and costs of emerging technologies that range from cloud computing to data science-driven customer services and smart bots driven by artificial intelligence (AI). Thanks to its Amazon Web Services, the Seattle-based giant led by Jeff Bezos is a cutting- edge player in cloud services.
Here is where its cloud-era rival Microsoft fits in well as a future strategic partner for Flipkart. We should have guessed its significance two months ago when Binny Bansal shared the stage with Microsoft CEO Satya Nadella as the two announced a partnership under which Flipkart's e-commerce business will use Microsoft's Azure platform on the cloud. Binny had candidly announced the machine learning and AI advantage then. The new investment is a vote of confidence in a long-term relationship.
Tencent, just like Microsoft, is also now an ambitious player in artificial intelligence that helps bots to turn smart advisers for online shoppers. eBay is also pretty strong on bots.
The three-way technological muscle that Flipkart will gain is the kind of story that stock analysts want to hear as long-term forecasters. On the other hand, the latest cash infusion will help Flipkart tide over the blues of its downvaluation from $15 billion to $11 billion levels over the past two years without looking over its shoulders on burning cash or be worried about being a local David against a global Goliath called Amazon.
Flipkart is reported to have showed a loss of Rs 2,306 crore in the financial year 2015/16, and both profitability and IPO seem a bit far. What helps in the interim is the cash-plus-tech story to keep financial markets in the right mood. All that is good news for the Bansals and Tiger Global-led investors in the run-up to an expected IPO.
Your moves, Jeff Bezos and Jack Ma!
(The author is a senior journalist. He tweets as @madversity)
India
What is needed is transparency, clear guidelines, and the merciless crushing of personal agendas peddled as "facts"
News & Analysis
Conflict Alert will use machine learning models to identify troubles and alert the admin.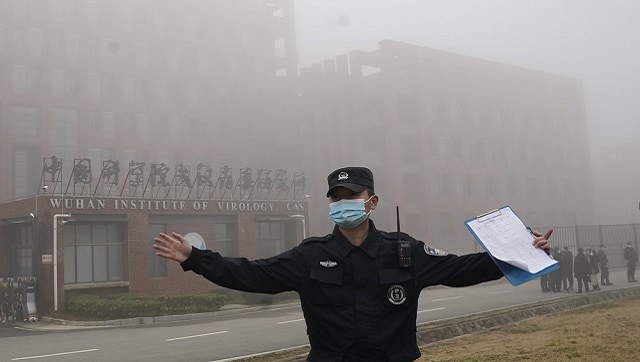 Blogs
The probe must look at how every single check and balance across every single global health institution got homogenised and drew from the same merry-go-round of medical-bureaucrats.