Flipkart bet pays off: From modest beginnings to the Walmart nuptial; what's next for the Bansals?
Flipkart, Bansals' e-commerce bet finally has paid off big time and set the 2018 M&A counters ringing with US retailer Walmart buying about 77 percent stake in Flipkart for $16 billion.
From selling books online to striking a jaw-dropping $16 billion deal with the world's largest retailer, Walmart, all within 11 years, Flipkart has given Asia's third largest economy its biggest startup success story -- one that will be quoted by starry-eyed entrepreneurs for years to come.
Former employees of American e-commerce giant Amazon, Sachin Bansal and Binny Bansal met in 2005 at IIT-Delhi. Flipkart was launched in October 2007. The idea was simple -- get people to shop online and deliver books to their doorsteps. Flipkart registered 20 shipments in the year of its debut.
The going wasn't easy as Internet penetration was abysmally low back then, and e-commerce unheard of. Brick-and-mortar retailers were not threatened and many dismissed e-retailing as a foreign concept, saying that Indians prefer to 'touch and feel' whatever they buy.
But today, the Indian e-commerce industry is already close to $30 billion in size and analysts expect it to grow to a staggering $200 billion by 2026. The growth of the sector has comfortably been in-sync with the meteoric rise of Flipkart.
From modest beginnings, in a two-bedroom apartment in Koramangala, the Bengaluru-headquarted company now has multiple offices across the country.
But a bulk of its operations are run out of a plush campus in the southern city; that office is spread over one-lakh sq ft and houses 6,800 employees.
First employee
In 2009, two years into business, Flipkart hired its first full-time employee, Ambur Iyyappa, who went on to become a millionaire, thanks to ESOPs. Headcount was rapidly scaled to 150 that year.
In October 2009, Accel Partners jumped in as an investor and pumped $1 million. A few months later, US hedge fund Tiger Global bought into the Bansals' vision and pumped $10 million.
In the years that followed, and a number of funding rounds later, Flipkart raised $1.4 billion from Tencent, eBay and Microsoft, and $2.5 billion from SoftBank's Vision Fund.
The year 2010 was an important one for Flipkart with the company shipping among other things, electronics and mobile phones. The category now accounts for a significant portion of the online platform's sales.
COD -- the game changer
2010 was also the year when Flipkart pioneered 'cash-on-delivery' (COD) in India, which changed the course of online retail in the country as consumers now paid for items only after receiving them, adding a layer of comfort to online shopping. Flipkart also rolled out its logistics unit eKart to smoothen deliveries.
In 2011, Flipkart pushed out a prepaid wallet feature on its e-commerce site, which allowed shoppers to store money on the site and use it for purchases.
In 2016, Flipkart achieved the milestone of 100 million registered customers. Sachin and Binny earned a spot on Time magazine's list of 100 most influential people.
The company made its first acquisition with WeRead and, since then, has acquired a number of companies including Letsbuy, FX Mart, fashion e-retail player Myntra and UPI-based payments startup PhonePe. It also bought majority stakes in companies like Jeeves and ngpay.
At the beginning of 2017, Kalyan Krishnamurthy was named the CEO and Binny Bansal moved to the role of Group CEO. Reports suggested that shareholder Tiger Global wanted better control of the organisation, and hence the decision.
The Bansals' e-commerce bet has paid off -- it set the 2018 M&A counters ringing with US retailer Walmart buying about a 77 percent stake in Flipkart for $16 billion.
What's next?
Subject to regulatory approval in India, Walmart, in a statement, said it will pay about $16 billion for an initial stake of approximately 77 percent in Flipkart, formally Flipkart Private Limited. The remainder of the Indian firm will be held by some of Flipkart's existing shareholders, including Flipkart co-founder Binny Bansal, Tencent Holdings Limited, Tiger Global Management LLC and Microsoft Corp.
Sachin Bansal will exit the company after the deal, which caps negotiations that kicked-off some two years ago. Sachin will sell his 5.5 percent stake in Flipkart to Walmart at an approximate value of $1.15 billion, according to Angel Broking.
While the immediate focus for Walmart will be on serving customers and growing the business, the American firm said it supports Flipkart's ambition to transition into a publicly-listed, majority-owned subsidiary in the future.
Walmart also stated that as it scales in India, that growth will support small businesses via direct procurement. Growth will also support Indian farmers, via local sourcing.
Deal rationale
Walmart put out three charts to explain why it is bullish on India and why it targeted Flipkart.
Firstly, India is a huge market.
Secondly, e-commerce in India will grow.
Thirdly, as the sector-leader, Flipkart is poised to benefit from that growth.
Walmart's shares
After announcing the deal, Walmart hosted a conference call for analysts and investors, to explain the rationale behind its mega move. But it looks like it hasn't been entirely successful in winning over shareholders. NYSE-traded Walmart's scrip was down 3.78% at 11:36 am in New York. The stock was down some five percent in early morning trade, eroding about $10 billion worth of market cap, reported the Mint.
With inputs from PTI
India
In this community, the only form of politics is that of the Twenty20 boss. By privatising welfare, Twenty20 is becoming the political machine of the 21st Century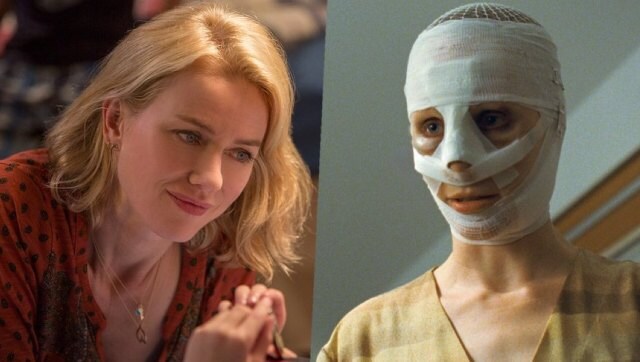 Entertainment
Naomi Watts will also serve as executive producer of Goodnight Mommy.
science
Plants and soil are carbon sinks, sucking up roughly a third of all the carbon pollution humans produce annually.