Flipkart bets big on analytics to become a tech powerhouse
We are now stepping up our tech focus across mobile and marketplace tools. Our technology team is also beginning to look more closely at data analytics and innovation, says Flipkart.
The poster boy of Indian e-commerce, Flipkart, is keen to speak about its tech focus but little else. This, when Flipkart has been making headlines about raising yet another round of mega funding from investors, raising the bar internally by targeting a multi-fold increase in GMV and is perhaps evaluating entry into new, high-volume segments like staples and groceries. Media reports also suggest a massive restructuring at India's top home grown etailer, with co-founder and CEO Sachin Bansal reducing his day-to-day involvement in running the company. Which is perhaps why instead of Sachin, Mukesh Bansal, who is Head - Commerce Platform at Flipkart, chose to answer some of Firstpost's questions. As mentioned earlier, he neatly side-stepped all questions not related to tech. But in this interview with Sindhu Bhattacharya, he does speak at length about the lengths Flipkart will go to, to build a tech powerhouse. Data analytics seems a big factor for Flipkart in improving product deliveries. Excerpts:
FP: Flipkart has been focusing on technology. Could you tell us about what kinds of investments have been made and across which areas in the company on the tech front? How much more tech hiring will you do and in which areas of operations is tech being beefed up at present?
Mukesh: Investments in technology have always been a priority for us. With tech being the backbone of pretty much all aspects of our business, this is an essential need. We have been building up a strong technology base for both the front and back-end of the business. We are now stepping up our tech focus across mobile and marketplace tools. Our technology team is also beginning to look more closely at data analytics and innovation. Our tech team is well over a 1000 at this time. And over the next 12-18 months we plan to double this. Talent across business engineering, data sciences, mobile tech will be in demand at Flipkart.
FP: Are you looking at acquisitions in the tech space too? What kind of war chest has been created for this purpose? Will you also be mentoring/funding tech start-ups?
Mukesh: An internet company of our size cannot afford to ignore the importance of acquisitions. It's something we are looking at very closely this year. We are open to good ideas – but our focus will be on mobile and technology start-ups that can either help us fill a market gap or add to our talent pool. It is important for us to fund start-ups. Apart from the fact that it lets us help other entrepreneurs financially, it also gives us the chance to interact with new talent and get some fresh ideas for the business.
FP: Reliability of the last mile supplier is a challenge still in India, most e-commerce companies say. How does Flipkart, one of the biggest in India, plan to conquer this challenge using technology?
Mukesh: A superior supply chain is all about two things – speed and network. And neither of these can be scaled without technology. Some key ways technology is helping solve supply chain problems at Flipkart:
• Developing algorithms that can predict expected date of delivery accurately by calculating user and product location – thus setting more realistic customer expectations
• Better use of data analytics – helping us predict demand according to regions so that we can plan our inventory storage more accurately
• Greater automation at the warehouse – leading to increased speed and accuracy with sorting and dispatching of orders
• Mobile technology that is going to be used to map optimal routes for delivery – helping us better utilize our resources and track delivery team efficiency.
FP: Last year, Flipkart went big on mobile. Tell us how this scale up was achieved and what is the focus in 2015? How much of Flipkart's business now comes through the mobile?
Mukesh: For Flipkart, if last year was all about going 'mobile first', this year will be about focusing on 'mobile only'. This could mean looking at mobile-focused launches, features and services. The organization is gearing up towards building for the mobile before building for the desktop. We are now moving to a point where we are simultaneously merging a smooth but simple app experience along with more sophisticated and innovative design interfaces. We already get close to 70% of our traffic from mobile. With this number expected to hit close to 85% by year-end, this seems like a natural progression.
FP: What tech lessons did you draw from Big Billion Day last year and how will these be implemented in any successive editions of this mega sale?

Mukesh: We got a lot of things right during the Big Billion Day – and there were some things that did not go according to plan. With 1.5 million shopping on Flipkart that day, none of us had adequately anticipated the scale. But that also means we will be better prepared this year. Every business group is already putting systems in place for this year's sale. We are further strengthening our tech backbone to better handle massive amounts of traffic. Our marketplace team is working with sellers to improve demand predictive capabilities and plug any inventory gaps. We are also investing in greater automation within our supply-chain to speed up our order to delivery process. The Big Billion Day this year will be bigger and better – we are pulling out all stops to make that happen.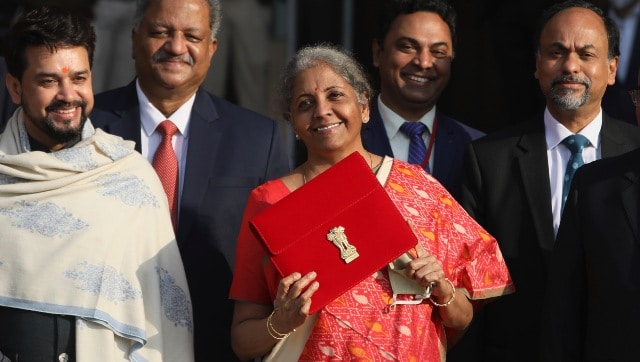 Business
The Union Budget by the government presents an overall picture of the financial position of the Government of India, including that of Indian Railways
Business
The Budget Session in Parliament will be held in two phases — first from 31 January to 11 February and the second from 14 March to 8 April
Business
This year budget draws bold policy interventions to strengthen digital infrastructure which would eventually help digitizing banking and thereby the overall economy.