Five reasons why RBI surprised markets with a rate cut
Encouraged by softening inflation and the fiscal consolidation roadmap laid down by the government, RBI governor Raghuram Rajan today slashed key policy (repo) rate by 0.25 percent to 7.5 percent, the second such surprise rate cut outside regular policy review in less than two months.
Raghuram Rajan, Reserve Bank Governor, likes to surprise the markets. This, of course, is one reason why he cut the key policy rate (repo) by 0.25 percent to 7.5 percent, the second such surprise rate cut outside regular policy reviews in less than two months.
The rate cut pretty much represents a vote of confidence in Finance Minister Arun Jaitley's pledge to exercise responsibility in spending despite the stretching of the fiscal deficit target of 3 percent of gross domestic product by a year to 2017-18.
The intention of the government to cut revenue spending growth, devolve higher revenues to states, and the conservative nominal GDP growth target for 2015-16 seem to have convinced the RBI Governor that government is serious about fiscal responsibility.
As India's chief economic advisor Arvind Subramanian rightly pointed out today, the Government and RBI are on the same path for growth.
Here are five reasons why Rajan cut rates today
1. Core sector growth is at a 13-month low: The growth in eight core industries slowed to 1.8 percent in January, the lowest in 13 months, while the latest PMI numbers suggest that the country's manufacturing activities in February fell to their lowest in five months on account of low output and absence of fresh orders. The index fell to 51.2 percent from the 52.9 percent recorded in the previous month. In a scenario where inflation is falling but growth is weak, Rajan has little choice but to cut interest rates.
Rajan himself acknowledged growth concerns as a reason for acting before the policy.
"The still weak state of certain sectors of the economy as well as the global trend towards easing suggests that any policy action should be anticipatory once sufficient data support the policy stance. Second, with the release of the agreement on the monetary policy framework, it is appropriate for the Reserve Bank to offer guidance on how it will implement the mandate," Rajan said.
2. Impressed with Budget proposals: Before Finance Minister Arun Jaitley presented the Budget, Rajan had said he would look for the government to rechannel "mistargeted" spending toward supply-enhancing infrastructure. "While the move to postpone narrowing the fiscal deficit is "a source for concern," those are mitigated by a shift in funds to the states and for infrastructure projects, Rajan said today in a statement.
Finance Minister Arun Jaitley on Saturday said that spending for roads, ports and bridges would rise 25 percent, largely funded by the sale of stakes in state-run companies and market loans but at the same time he also laid a roadmap for increasing revenues by not only increasing the service tax rate to 14 percent from the current 12.3 percent but by also raising the super rich tax by 2 percent. As Firstpost said earlier, "Under the guise of taxing the super-rich (those with taxable incomes above Rs 1 crore) through a 2 percent additional income-tax surcharge, what Jaitley has actually done is raise taxes for all companies earning more than Rs 1 crore of profits."
By imposing this surcharge, Jaitley will manage to obtain Rs 9,000 crore of additional revenue when the total number of individual taxpayers with taxable incomes of over Rs 1 crore is barely more than 42,000.
3. Rajan does not quite trust the new GDP numbers, which show that growth has revived: Like many in the government, Rajan too has suspicions about whether the 7.4 percent GDP growth forecast for 2014-15 marks the end of the slowdown. Using the same methodology, the government has projected GDP growth at 8-8.5 percent. But Rajan knows that companies are still overloaded with debt, banks with bad loans, and tax revenues are weak. These indicators suggest that growth is still the main challenge.
"The picture it (the new GDP number) presents of a robust economy, with growth having picked up significantly over the last three years, is at odds with still-low direct measures of growth of production, credit, imports and capacity utilisation as well as with anecdotal evidence on the state of the economic cycle," Rajan had said.
Rajan's hesitation in embracing the new figures  shows that policy makers aren't junking their old narratives about the economy until the new GDP methodology yields a more-complete picture of recent trends. In other words, Rajan does not believe the economy has recovered. Given the continued stagnation (falling imports, sluggish auto sales) the RBI finds it hard to see the economy as rollicking in 2013-14 or 2014-15.
4. Current account deficit no longer a worry:  The current account deficit (CAD) is expected to fall below 1 percent in this fiscal on the back of an easing of global commodity prices, including petroleum products, a far cry from the4.7 percent registered in 2012-13 that preceded a currency crisis in India, the Economic Survey said last week.
CAD is the net difference between outflows and inflows of foreign currencies. Global crude prices averaged about $47 a barrel in January 2015 and about $90 a barrel for the year as a whole (April 2014-January 2015). So, in essence, crude oil prices have fallen 50 percent since early last year, lowering India's import and subsidy bill considerably - helping both CAD and the fiscal deficit.
5. Rajan does not want the rupee to stay too strong when exports are weak:
The rupee has been the best performing currency in 2014, appreciating by 1.4 percent even as every other currency has depreciated versus the dollar.
On a total returns basis, it has done even better, yielding double-digit returns. This is not good news for exporters and indeed even for the economy. On a trade weighted basis, against currencies of 36 trading partners, the rupee is overvalued by about 10 percent as of December 2014, which is the last available data.
The rupee plumbed new depths against the dollar on a daily basis in July-August 2013 and hit a life-time low of 68.85 on 28 August 2014. After the RBI and the government took steps to curb the rupee's depreciation, it stabilised and currently trades at 61.9 levels. But with capital flows remaining strong and imports declining, the challenge for the RBI is to prevent a rupee appreciation. High interest rates, in fact, encourage more dollar flows into debt. Cutting rates is one way of slowing capital flows into debt.
Find latest and upcoming tech gadgets online on Tech2 Gadgets. Get technology news, gadgets reviews & ratings. Popular gadgets including laptop, tablet and mobile specifications, features, prices, comparison.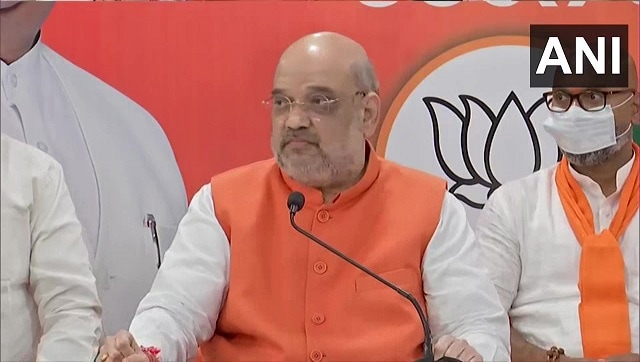 India
India's gross domestic product (GDP) had contracted by a record 23.9 percent in the first quarter (April-June) of the 2020-21 fiscal as the coronavirus lockdown pummelled economic activity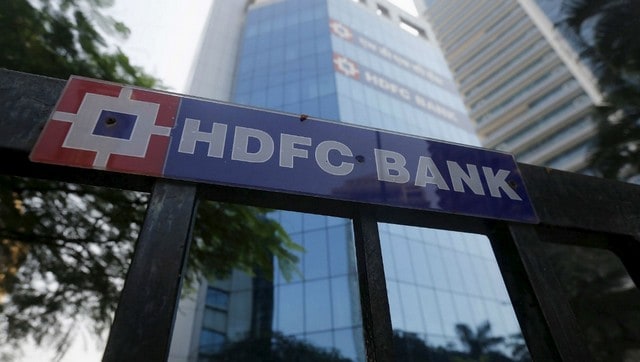 Business
The RBI also took note of the recent outrages in the HDFC Bank's internet banking and payment system on 21 November owing to a power failure at the bank's primary data centre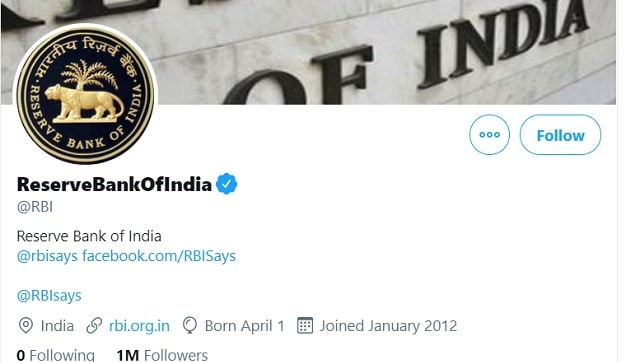 India
What makes the achievement all the more impressive it that the 85-year-old Reserve Bank was a latecomer to the world of Twitter, creating its account only in January 2012