Fitch Affirms India's NHPC at 'BBB-'; withdraws Ratings
NHPC's ratings benefit from its position as the largest hydropower producer in India with about 15 per cent of the country's hydropower capacity
New Delhi: Fitch Ratings has affirmed state-run hydro power producer NHPC the Long-Term Foreign and Local-Currency Issuer Default Ratings (IDRs) at 'BBB-' with stable outlook -- reflecting its robust operating and financial profile.
At the same time, Fitch has chosen to withdraw the ratings of NHPC for commercial reasons, Fitch Ratings said in a statement.
According to statement, NHPC's ratings benefit from its position as the largest hydropower producer in India with about 15 percent of the country's hydropower capacity.
It has around 40 years of experience in constructing and operating hydropower projects. Its portfolio is diversified with 21 operational hydropower projects across seven states, with no plant accounting for more than 20 per cent of its total operating capacity.
NHPC does not have any offtake risks as it has long-term power purchase agreements for all of its operational power plants. The group benefits from a favourable regulatory regime within which it is able to pass through to its customers all of its costs - operational, financial and depreciation.
A 15.5-16.5 percent return on regulatory equity is built into its tariff structure, along with incentives on exceeding the normative availability factor. The current tariff formula covers five years from April 2014 to March 2019.
"We expect NHPC's financial profile remain moderate despite the interim dividend and share buyback recently announced by the company. We expect NHPC's net leverage, as measured by net debt/EBITDA, to weaken to around 3x for the financial year ending March 2017 (FY17) from 2.2x for FY16.
Further we expect NHPC's free cash flows to remain negative on account of its ongoing capex, which is likely to result in its leverage remaining around 3x over the medium term," it said.
Work at NHPC's 2,000MW Subansiri project has been stalled since December 2011. NHPC has also faced delays in completion of the Kishanganga plant, which it now expects to complete it in FY18 instead of 3QFY17, it said.
While Indian regulations allow prudent cost overruns to be included in the provisional tariff computation, and capitalisation of non-controllable costs incurred, NHPC has over the last two years made provisions for costs related to these stalled projects impacting profitability, it said.
Fitch expects the company's cash generation to improve once the Kishanganga project becomes operational. However, the long delay in the completion of projects, mainly at Subansiri, continues to be a concern as the earnings from the project will also be delayed.
The weak credit profile of its key counter-parties -- the state-owned distribution companies in India's north and north-eastern states, impacts NHPC's receivables. The company's standalone receivables remained high at Rs 26 billion as of end-2016 (end-2015: INR 34 bn) with Jammu and Kashmir accounting for the largest share of total receivables.
Tech
The agency says the ratings could be downgraded further unless the company's business showed improvements over the second half of 2012 and in 2013.
Business
Fitch Ratings on Thursday revised the outlook on Tata Motors to 'negative' from 'stable' on expectations of rising negative free cash flow in the current and the next financial year, following upward capex revision at subsidiary Jaguar Land Rover.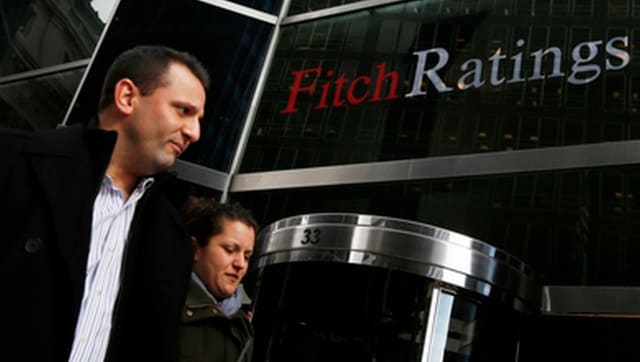 Business
As per the rating company, India's economy is now in a recovery phase that will be further supported by the rollout of vaccines in the next months