FIPB clears Kotak Bank's proposal to increase foreign investment limit to 55%
New Delhi - Kotak Mahindra Bank's proposal to raise foreign investment limit in the lender to 55% was cleared by the Foreign Investment Promotion Board (FIPB) on Friday.
After deferring a decision on the proposal in the past, the FIPB cleared the application during its meeting Friday after the department of financial services gave its opinion on the matter, sources said. FIPB is headed by finance secretary Rajiv Mehrishi.
Kotak Bank had approached the Board after the Reserve Bank barred overseas investments in it as foreign shareholding hit the permissible threshold following the merger of ING Vysya Bank with Kotak Bank.
Investments from FIIs, FPIs and foreign banks had reached 48.55% in the merged entity. The clearance comes days after Kotak Bank's shareholders gave approval for issuance of bonus shares.
The annual general meeting of the bank held on 29 June had approved issuance of "bonus shares in the proportion of one equity share for every equity share of face value Rs5 held by such person on the record date."
PTI
Biztech
Websense has received reports of a phishing attack that targets customers of Kotak Mahindra Bank.
Investing
The benchmark indices aka the Sensex and the Nifty have once again managed to outperform the monkeys and the brokers as they fell at a slower pace of 1.7-1.8 percent for the week ended 13 July.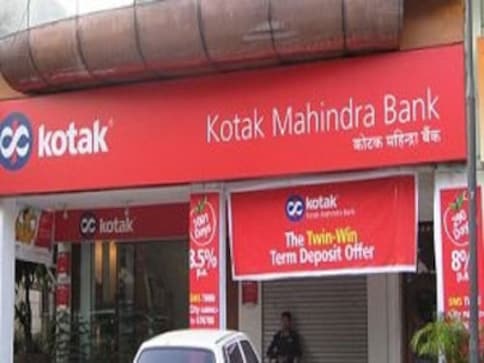 Business
Private sector lender Kotak Mahindra Bank posted a rise of 27 percent in consolidated net profit at Rs 1,789.24 crore for the quarter ended 31 March.