Finmin seeks applications for post of MD of National Housing Bank after Sriram Kalyanaraman's exit
The Finance Ministry has invited applications for the post of Managing Director at National Housing Bank following the exit of Sriram Kalyanaraman, against whom the government has ordered an investigation
New Delhi: The Finance Ministry has invited applications for the post of Managing Director at National Housing Bank following the exit of Sriram Kalyanaraman, against whom the government has ordered an investigation.
The investigation was ordered earlier this month into alleged irregularities and misconduct by Kalyanaraman.
There are allegations that Kalyanaraman was involved in objectionable activities at NHB's Delhi guesthouse. There are an allegation of irregularities in campus placements besides various irregularities in refinance.
Kalyanaraman was appointed as MD & CEO for a period of five years in 2015. Before this, he was Director-Business Development at Equifax Credit Information Services Pvt Ltd.
As per the public notice, the eligible candidate should have at least 25 years of experience as on the date of the vacancy in different verticals in commercial banks or financial institution. Of this, 2 years of experience should be either at the board level or GM in nationalised banks or CGM in IFCI, SIDBI, IIFCL, Exim Bank, SBI or RBI, it said.
Even officers at Joint Secretary level or above with central and state governments with 2 years experience in the field of housing, urban development or infrastructure are eligible, it said.
The maximum age of entry for both internal as well as other candidates is 57 as on the last date of receipt of an application which is 14 September.
The appointment will be initially for 3 years and may be extended by up to 2 years based on performance.
Business
The RBI has further given a stimulus to the economy by announcing the second tranche of liquidity with a 25 basis point reverse repo cut taking it to 3.75 percent from 4 percent earlie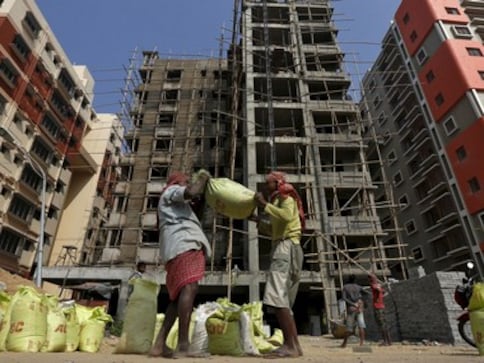 Business
The National Housing Bank's (NHB) decision to ban lending by housing finance companies under subvention scheme was "impulsive" and should be rolled back to boost sales, realtors' body CREDAI Chairman Jaxay Shah said here on Wednesday
Business
DHFL has seen a rash of rating downgrades in June after it defaulted on Rs 1,150 crore to its bond-holders due on 4 June.