Financial Stability report: Corporate bad loan problem can be tackled by faster economic revival
Gross Non-Performing Assets ratios of large borrowers among state-run banks increased from 6.1% in March to 8.1% in September 2015
Concerns over rising bad loans clearly dominated the Financial Stability Report (FSR) of the Reserve Bank of India (RBI), released on Wednesday evening. The central bank, in particular, cautioned stress emerging from over-leveraged large corporate borrowers, saying things could get even worse if the economy doesn't get back on track as quickly as expected.
The RBI's concerns are for valid reasons. Bad loans in the financial system as a percentage of total bank advances rose to 5.1 percent as of end-September, compared with 4.6 percent in the March-end quarter. In other words, the risks to the banking sector increased since the publication of the previous FSR. This is why RBI governor Raghuram Rajan has warned that stressed corporate advances now requires closer monitoring.
According to RBI data, the industry sector continued to record the highest stressed advances ratio of about 20 percent, followed by services at 7 percent. There has been a significant increase in the Gross Non-Performing Assets (GNPAs) ratios of large borrowers among state-run banks from 6.1 percent in March 2015 to 8.1 percent in September 2015, leading to an overall increase of bad loans in the banking system. To sum up, the capital to risk weighted asset ratio of commercial banks deteriorated in the first half of 2015-16, meaning that things do not look quite good in the banking sector.
How things have worsened to this level? The answer is simple. Banks went on a lending spree to companies, infrastructure firms in particular, post 2010 on assumption that a sharp economic recovery is in offing which didn't happen. Market competition overshadowed business prudence.
The current huge pile of bad loans in the Indian banking system has been built due to slew of factors, ranging from economic slowdown, slow-decision making by key government machinery - both at central and state level - and years of careless lending by banks to expand their loan book. Besides, the banker-middlemen—politician nexus too worked in full swing intervening in the credit operations of banks, mainly government banks.
Even in the last monetary policy review of the RBI, the central bank had flagged bank NPAs as a bigger concern. Rajan put March 2017 deadline for banks for a 'full clean-up' of their balance sheets. In other words, the RBI wanted banks to state the whole chunk of bad loans on their books and deal with the problem, rather than masquerading it under the pretext of restructured loans.
The problem
At least 17 of the 39 listed Indian banks have their gross non-performing assets (NPAs) more than 5 percent of their loan book, six banks have their GNPAs over 7 percent and one (Indian Overseas Bank) has it in double digits. For the banking system as a whole, at least 12 percent of the total loans given by Indian banks are estimated to be in the stressed assets category. In simple words, chances of getting 12 rupees back out of every 100 rupees lent is less.
Though the bad loans have emerged from all segments, the biggest chunk of sticky assets for the Indian banking system has come from large corporate defaulters. Going by RBI data, standard assets among large borrowers declined from 86.2 percent of total gross advances as of March 2015 to 84.5 percent as of September 2015.
Credit to top 100 large borrowers (in terms of funded amount outstanding) constituted 27.6 percent of the credit to all large borrowers and 17.8 percent of the credit of all SCBs. The share of GNPAs of these borrowers in total GNPAs of all SCBs increased sharply from 0.7 percent in March 2015 to 3.1 percent in September.
Banks will have a major relief in terms of loan recovery from troubled corporates when the bankruptcy code will become a reality (which should happen in the budget session), since this will enable lenders to recover at least part of their dues before all is lost in a sinking company.
Currently, banks are being dragged into courts by promoters in most of the cases. By the time lenders get a favorable court decision, the value of the underlying asset would have degraded to a large extent. But, things are much more difficult in the case of wilful defaulters, since there is no effective legal infrastructure in India yet to quickly deal with crony promoters.
The short point here is this: a major part of Indian banks' current bad loan problem emerges from the money given to large corporations. The answer to how soon a solution can emerge to deal with this part of the problem lies in how soon the economy can improve on the ground.
Though a bankruptcy code will help, it is even more important to create an effective legal infrastructure to deal with crony promoters. The best example for this is Vijay-Mallya Kingfisher episode, where the court battle between 17-banks and the defunct airline over Rs 7,000 crore loan is nearing half a decade.
India
Real GDP in 2021-22 is estimated at Rs 147.54 lakh crore, as against the Provisional Estimate of GDP for 2020-21 of Rs 135.13 lakh crore, read the statement released by the National Statistical Office on Friday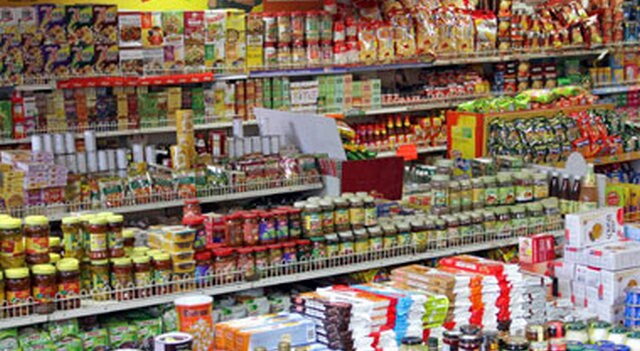 Business
According to the RBI, it is expected that headline inflation will peak in the fourth quarter of the current fiscal and soften thereafter
Business
Even though a transaction is mainly a debit and credit between two banks, there are many intermediaries that facilitate these transactions.