Easy money or security risk: Why India needs to re-evaluate Islamic banking
Those against it argue that allowing Islamic banking could encourage some of the fundamentalist elements in West Asia to find ways to use Islamic banks to funnel cash for unlawful activities.
Should India opt for Islamic banking? The question is being asked again as Asia's third largest economy is opening up for major reforms with respect to the size and scope of its banks in a differentiated banking regime. The Reserve Bank last week announced draft guidelines for two new kinds of banks, payment banks and small banks.
The backers of Islamic banking in India say that cash-rich entities in West Asia can easily invest in Indian infrastructure projects - where there is a funding gap of more than $1 trillion in the current 12th plan.
But those against it argue that allowing Islamic banking could encourage some of the fundamentalist elements in West Asia to find ways to use Islamic banks to funnel cash for unlawful activities.
Theoretically, Islamic banking differs from conventional banking on two main accounts. Shariah law does not allow payment or receipt of interest. Instead, it expect investors and beneficiaries to share the losses and gains from business.
Islamic banks also do not invest in matters that are considered sinful - like manufacture of alcohol, gambling and pornography. It doesn't accept deposits, only investments, which, more or less, make banking a venture capital activity.
Beyond this, on a closer look, there aren't too many differences with traditional baking. Critics say interest is called by another name mudharaba, and deposits may be called wadiah, of funds given for safe-keeping. Obviously for an unmentionable consideration.
The arguments for Islamic banking received a boost when the minorities commission, under the then chairman Wajahat Habibullah, made a case for it with the finance ministry in 2012.
But since the model projects itself as interest-free, the Reserve Bank of India (RBI), during the regime of D Subbarao, maintained that under the existing banking laws, interest-free banking is not possible. That was the scenario till August 2013, when the central bank, in a surprise move, allowed a non-bank finance company in Kerala - Cheraman Financial Services - to operate in Shariah-compliant mode, which was seen as a shift in stance by the RBI towards the idea.
Though the RBI has been citing non-conformity of Islamic banking principles with Indian banking regulations, the real reason why Islamic banks are viewed with suspicion is its congenital linkage with Islam. Also, once sanctioned, any regulatory action may be interpreted by the community as an attack on Islam.
While the finance ministry has been lukewarm, the home ministry has be against the idea since it believes this channel can be a conduit for covert money transfers that may be difficult to monitor.
This objection can be got around with by imposing mandatory disclosures and proof of origin of cross-border funds, and also end-use of funds. The argument is that this will open doors to billions of petrodollars for infrastructure.
Globally, the western world has adopted Islamic banking with banks such as HSBC and Citibank offering Shariah-compliant financial products.
The latest development on Islamic banking world is progressing in Malaysia with local regulators according approval to merge three Islamic banks in that country - CIMB Group Holdings Bhd, RHB Capital Bhd and Malaysia Building Society Bhd, to create a combined entity that has cross-border presence.
According to the UK Islamic Finance Secretariat, a part of TheCityUK, the global market for Shariah-compliant assets reached $1.3 trillion in 2011 from $509 billion in 2006.
Another report of Ernst and Young (E&Y) said the assets of Islamic banks expanded at an average rate of 17 percent per year between 2008 and 2012 - thrice as fast as the rate at which conventional banks grew over the same period.
For India, Islamic banking is thus an option that could open new sources of finance, but both the government and regulators will have to be satisfied that the entry of such funds poses no problems on issues like terror funding.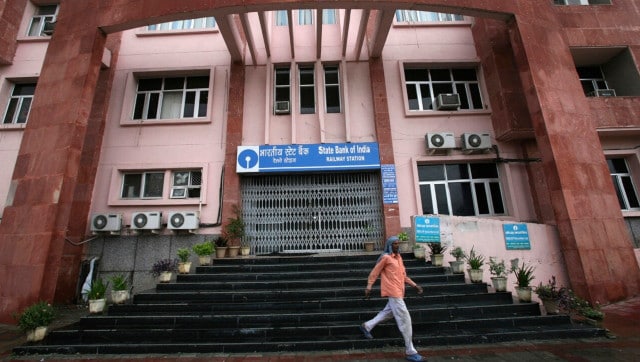 India
Weekly offs will be on five Sundays — 2 May, 9 May, 16 May, 23 May, and 30 May, and two Saturdays — 8 May and 22 May
Business
Dr Reddy's was the top gainer in the Sensex pack, followed by ONGC, HDFC, IndusInd Bank, ICICI Bank, Sun Pharma and Kotak Bank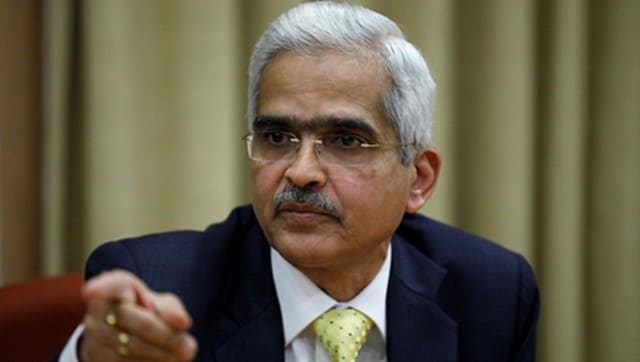 India
RBI Governor Shaktikanta Das said food and fuel inflation have pushed core inflation, adding that the expected normal monsoon forecast should ease the prevalent condition