Finance ministry asks banks to revisit risk management process
The review will help all the banks find if there is any loophole in the system which need to be plugged, the sources said.
New Delhi: In the wake of the Rs 6,100 crore black money remittance case involving Bank of Baroda, the finance ministry has asked all PSU banks to review their internal risk management process to prevent recurrence of such fraud.
An advisory has been sent by the ministry to all public sector banks to strengthen their vigilance and internal mechanisms to avoid any possible laundering activity, sources said.
The review will help all the banks find if there is any loophole in the system which need to be plugged, the sources said.
Banks should have such mechanism that suspicious transactions should be brought to notice, they said.
Since an official of a private bank has been held in the BoB case, the finance ministry has asked all state-owned banks to see if there is any such involvement.
On Tuesday, CBI and the Enforcement Directorate arrested six persons, including two officials of a BoB branch in New Delhi, in
connection with alleged illegal remittances to Hong Kong through the bank.
CBI sources said AGM SK Garg and Jainish Dubey, who headed the foreign exchange division at BoB's branch at Ashok Vihar New Delhi, were arrested on charges of criminal conspiracy, cheating and under provisions of the Prevention of Corruption Act.
On the other side, the Enforcement Directorate arrested four persons, including an HDFC bank employee, in connection with the case.
ED arrested arrested Kamal Kalra, working with the foreign exchange division of HDFC bank, Chandan Bhatia, Gurucharan Singh Dhawan and Sanjay Aggarwal after marathon questioning at its office in New Delhi.
The sources claimed that the agency has prima facie information about their alleged involvement and pecuniary gains in facilitating these transfers which are still being probed.
Both of the officials were picked up after detailed questioning, they said.
CBI found that an estimated Rs 6,000 crore was transferred through nearly 8,000 transactions between July 2014 and July 2015. While CBI is probing the corruption angle in the funds transfer case, ED is looking at the case for any money laundering and hawala.
Meanwhile, the sources said financial services secretary Anjuly Chib Duggal has briefed Finance Minister Arun Jaitley, who returned yesterday after a 10-day foreign visit, about the developments.
PTI
Entertainment
Priyanka Singh, the sister of late actor Sushant Singh Rajput, demanded justice for her brother and stated that no movie about SSR should be made.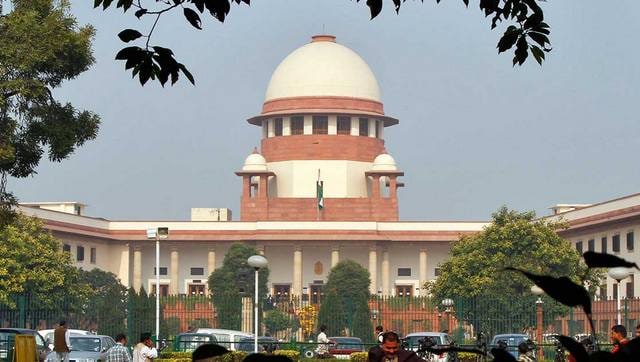 India
The suit said that as the general consent given to the central agency by the Trinamool Congress government has been withdrawn, the FIRs lodged cannot be proceeded with
Business
They have been accused of cheating the Central Bank of India along with 11 other banks to the tune of Rs 1,626.74 crore