Finance Bill: New political funding rules for cos legalises corruption, overrides shareholders' right
By allowing companies to not disclose the political party, the government is encouraging secrecy.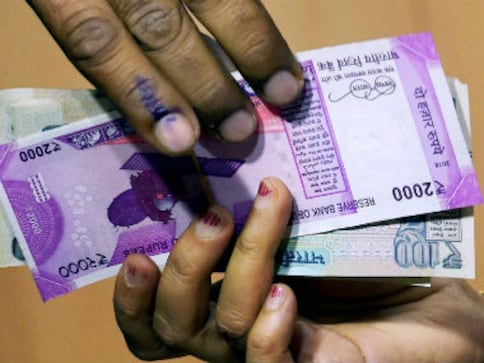 Finance Bill 2017 was unique. It contained many things that one would normally not find in a Finance Bill. Apart from some changes to the tribunals, it also significantly changed how political parties were to be funded in India. This was done by way of certain amendments to the Companies Act.
Earlier, a company could donate money to a political party provided it disclosed the name of the party in it's profit and loss account. Also these donations were capped to 7.5 percent of the average net profits of the last three years. This made things quite transparent. You can find the financial statements of all companies online via the Ministry of Corporate Affairs portal at www.mca.gov.in. For a small inspection fee, you can easily find out who has paid who and how much money. The pre-existing system was not just transparent, it was quick, efficient and accessible. It allowed the information to be accessed, not just by academics, journalists and NGOs but also by the general public.
But the amendments in Finance Bill 2017, things have changed slightly. You can still inspect the financial statements of the company, but you will only be able to see the amount of money donated to a political party, but not the party to which the money has gone to. This information is something that a company's own shareholders may not have access to as it no longer needs to be disclosed in the annual financial statement. Also the Bill now gets rid of the cap.
This becomes highly problematic for many reasons. A company is an artificial creature created by law for the sole purpose of fulfilling the mandate of its shareholders. This is why it ends up having certain rights that regular people do. One such is the right to conduct political activity like making contributions to parties.
The right doesn't come directly to the company, but the right is vested in the company as an extension of the right possessed by its shareholders. This means disclosures are important. Every shareholder has the right to know what political activities are being carried on in their names.
Unless this is disclosed publicly, they will never have access to that information, thereby resulting in a situation where people are contributing to political parties against their will.
By allowing the companies to not disclose the political party, the government is encouraging secrecy. This will only help those political parties and companies that want to cozy up to each other. Companies can now channel unlimited money from their profits to political parties without disclosing the name of the parties to whom this money is being sent to. The minority shareholders who don't have a control of the board, or small shareholders in public companies, may not even know what political activity is being carried on in their name.
While the move towards cashless donations to political parties may be a game-changer, this provision shows that the government's intent is not to eradicate corruption in political funding.
This provision legalises corruption and in its wake walks over the right of shareholders to make their own political decisions.
World
Vietnam President Nguyen Xuan Phuc has resigned, state media said Tuesday, after days of rumours he was about to be sacked amid a major anti-corruption drive that has seen several ministers fired
World
The US has confronted China with evidence that suggests some Chinese state-owned companies may be providing assistance to Russia in its war effort against Ukraine and is also ascertaining if Beijing is aware of those activities, according to a report
World
The so-called Viet A scandal, named after the semi-private firm that supplied the tests, saw officials bribed to supply hospitals and local communities with vastly overpriced COVID-19 test kits