What the woman audience thought of Modi's Ficci speech
Modi received much flak from women entrepreneurs for his speech which was meant to be about women's empowerment, but, instead wound up about all the stereotypes women are set into - of subservient wives, sacrificing mothers and cooking wizards
New Delhi: "Whether it's a common man, a leader or politician, every Indian man has a stereotypical 'man' in them - It's sad, but true," says Meghna Agarwala,the creative head and CEO of Gallery Kolkata, of Gujarat Chief Minister Narendra Modi's keynote address to Ficci Ladies Organisation in Delhi, on Monday.
Modi on Monday received much flak on Twitter for his speech which was meant to be about women's empowerment, but, instead wound up about all the stereotypes women are set into - of subservient wives, sacrificing mothers and cooking wizards . And it's no surprise that his core audience were disappointed about him propagating the cliches of being an Indian woman.
While women entrepreneurs, well-paid professionals and high-ranking corporate executives gathered to listen to his speech on woman empowerment, Modi narrated instances of the strength of women with examples of the housewife who burns her finger trying to makechapatis for her husband and of another woman who hastily abandons a sari sale to run home and save her child from a fire.
"Often our Indian leaders talk about women's empowerment and they don't feel it. By talking of stereotypical role of women making chapattis and serving chai, he is being stereotypical himself," Agarwala told Firstpost.
The women in his audience, were clearly not the women he was talking about.
Anjali Aggarwal, a Delhi-based entrepreneur who attended the event, would still give Modi a high score for his "spell binding" personality and oratory skills, but she was not impressed with the actual content of his speech.
"His thinking is generally very progressive but the examples he gave were very stereotypical and very very filmi. He was addressing a crowd very different to who he was talking about," Aggarwal told Firstpost.
On the other hand, Anuradha Goel, president of the Ficci Ladies Organisation in 2008-09 and partner/director at Cosco Blossoms Pvt. Ltd. In Delhi, told Firstpost that despite Modi's stereotypical examples he was convincing about the cause of women empowerment.
"I feel his examples were his way of saying that a woman has a lot of inherent strength and she can utilise and channel it positively and constructively, if the situation so desires. It was a positive way of championing women's empowerment," she said, adding, that "There cannot be 100 percent perfection. There will always be loopholes. But, as long as one is positive hopefully things will correct."
However, Anjali Aggarwal thought that the subject and tone of his speech may have had a lot to do with how he is positioning himself, now that he is being projected as a potential prime ministerial candidate for the BJP.
"Maybe he was trying to tell people at the grassroots that he is thinking of them," she said, adding, "We have to understand, 90 percent of the population lives in rural India. He probably wants to appeal to the masses and that's how he wants to showcase himself. If he is projecting himself as a man of the people, he has to start at grassroots and talk about them - which is what he did."
Meghna Agarwala, owner of an Art gallery in Kolkata, agrees. She says, "Modi is a smart politician after all and this may just be strategic."
Agarwala says Modi needs to walk the talk if he is really serious about women's empowerment - address the malnutrition levels in Gujarat, stop making derogatory statements like the "Rs 50 crore girlfriend" one against Shashi Tharoor's then girlfriend, Sunanda Pushkar and address the state's extremely low female labour force participation and poor health indicators for women and give more women tickets to the Rajya Sabha.
"If Modi is making a speech like that, he has to back it up and put his money where his mouth is," Agarwala told Firstpost.
"It was a politician talking - but the Indian male mentality peeked into his speech ever so often," she said.
News & Analysis
The undo option for tweets will finally be available to users in Canada and Australia, as long as they pay for it.
India
FICCI president Uday Shankar, in a letter to Union minister Ramesh Pokhriyal, asked the government to devise an alternative solution to determine academic progression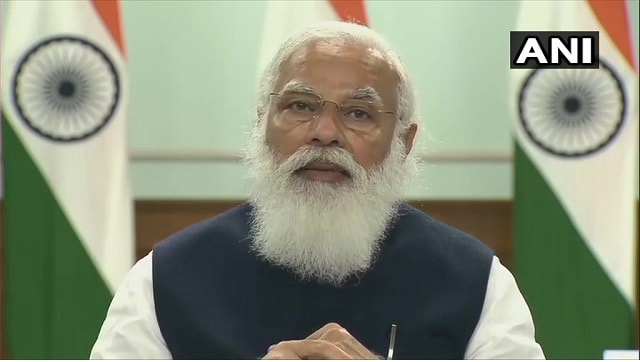 Sports
PM Modi was briefed that a total of 100 athletes have qualified for Tokyo Olympics across 11 sports disciplines and about 25 more athletes are likely to qualify, the PMO statement said.