Fiat Chrysler and Engie EPS to set up e-mobility joint venture
MILAN (Reuters) - Fiat Chrysler and Engie EPS, a division of French utility Engie that focuses on energy storage systems and microgrids, plan to set up a joint venture to take full advantage of an expected boom in electric mobility. The carmaker's Italian division and Engie EPS, which is also based in Italy, have signed a memorandum of understanding aimed at setting up the joint venture in the first quarter of 2021, the two companies said on Thursday. Shares in Engie EPS, which is being advised by Lazard on the deal, were trading 16.7% up in Paris at 1625 GMT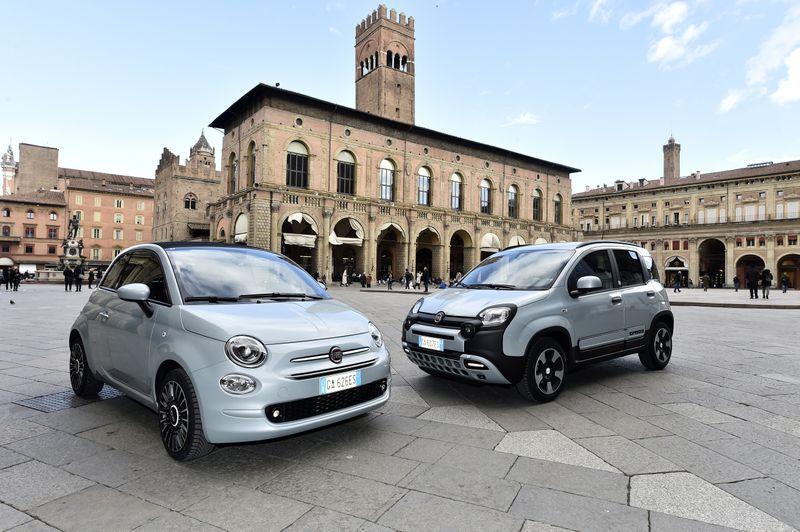 MILAN (Reuters) - Fiat Chrysler and Engie EPS, a division of French utility Engie that focuses on energy storage systems and microgrids, plan to set up a joint venture to take full advantage of an expected boom in electric mobility.
The carmaker's Italian division and Engie EPS, which is also based in Italy, have signed a memorandum of understanding aimed at setting up the joint venture in the first quarter of 2021, the two companies said on Thursday.
Shares in Engie EPS, which is being advised by Lazard on the deal, were trading 16.7% up in Paris at 1625 GMT.
Fiat Chrysler (FCA) Chief Operating Officer for the EMEA region, Pietro Gorlier, said that about 15 million electrified vehicles - full electric and hybrids - were expected in Europe in 2025, about 25% of the region's total vehicles.
"The market for services for electrified mobility will grow explosively in the coming years," he said.
The new venture, in which FCA will retain a slight majority, will offer a full range of products and solutions, including residential, business and public charging infrastructure as well as green energy packages for electric vehicle customers across Europe.
Engie EPS Chief Executive Carlalberto Guglielminotti said that consumers will spend at least 5.5 billion euros ($6.5 billion) a year to recharge electrified vehicles in 2025.
"Demand is not going to be a problem," he said.
FCA, which is in the midst of a $38 billion merger with French group PSA to create the world's fourth-largest carmaker, launched the electric 500 small car and several Fiat, Jeep and Maserati hybrid models this year in an effort to catch up with rivals in the race for green mobility.
In its 2018-2022 plan, FCA pledged to invest 9 billion euros in electrification out of total investment of 45 billion euros, and launch about 30 electrified models, either fully electric or hybrid.
The Italian-American carmaker last year signed an agreement with Engie and Italian utility Enel to help to offer customers charging points for its electric vehicles (EV).
"The envisioned joint venture would allow an even higher commitment from both parties to expand the scope of the existing cooperation and further develop innovative products and services to enable and support a smooth shift to electric mobility in Europe," FCA Chief Executive Mike Manley said in a statement.
Final deals are expected to be signed this year.
($1 = 0.8469 euros)
(Reporting by Giulio Piovaccari; Editing by David Clarke and David Goodman)
This story has not been edited by Firstpost staff and is generated by auto-feed.
Find latest and upcoming tech gadgets online on Tech2 Gadgets. Get technology news, gadgets reviews & ratings. Popular gadgets including laptop, tablet and mobile specifications, features, prices, comparison.
Business
By Tim Kelly TOKYO (Reuters) - Japan's Nissan Motor cut its annual operating loss forecast by 28% on Thursday, albeit to a still record $3.2 billion, helped by a rebound in demand from the coronavirus crisis, particularly in China. The new forecast, which brings it into line with analysts' estimates, comes as Nissan pursues a turnaround drive that is reversing the rapid expansion led by ousted Chairman Carlos Ghosn. The company is cutting production and its vehicle line-up by a fifth, and slashing costs by $2.9 billion over three years.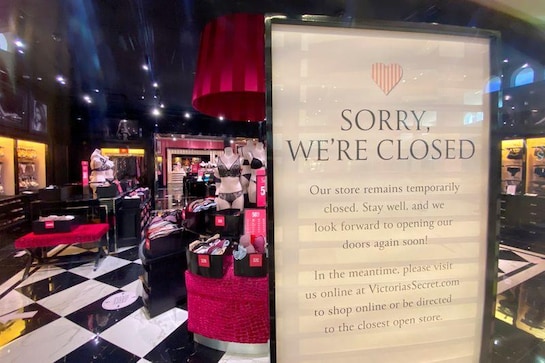 Business
By Howard Schneider WASHINGTON (Reuters) - The explosive surge in U.S. coronavirus cases this fall has left a question hanging: When will the economy take its own turn for the worse
Business
FRANKFURT/WASHINGTON (Reuters) - The heads of the Federal Reserve and the European Central Bank welcomed the encouraging results in trials of a vaccine candidate for the novel coronavirus but stressed that the economic outlook will remain uncertain. Fed chair Jay Powell and ECB President Christine Lagarde said the economy was still in for a tough time even if the development of a potential vaccine by U.S. drugmaker Pfizer and German partner BioNTech SE was reason for some optimism further ahead