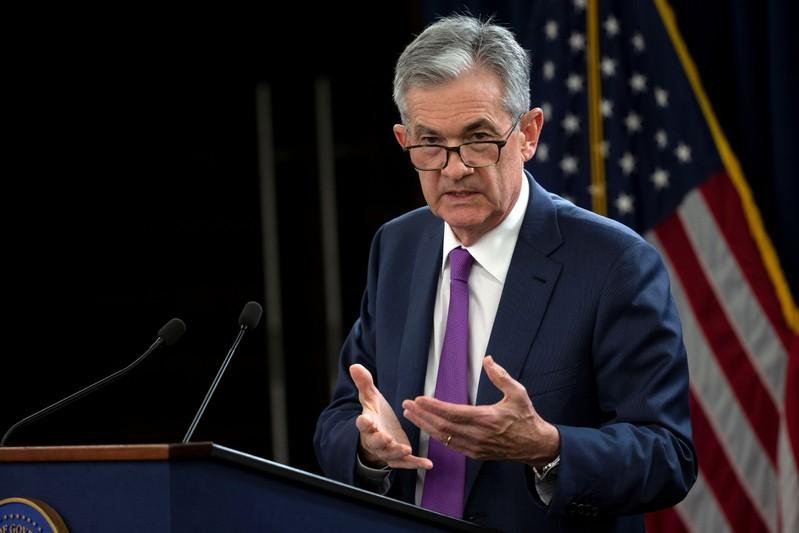 NEW YORK (Reuters) - U.S. Federal Reserve Chair Jerome Powell said on Wednesday that while there was "a great deal to like" about U.S. prospects, the Fed's gradual interest-rate hikes are meant to balance risks as it tries to keep the economy on track.
"We know that things often turn out to be quite different from even the most careful forecasts," Powell said in a speech that comes in the wake of last week's volatile market selloff. "Our gradual pace of raising interest rates has been an exercise in balancing risks."
Powell offered few clues on how much longer the U.S. central bank would raise interest rates in the face of a slowdown overseas and market volatility at home. Instead he highlighted a new financial stability report the Fed published earlier on Wednesday.
"My own assessment is that, while risks are above normal in some areas and below normal in others, overall financial stability vulnerabilities are at a moderate level," he said at an Economic Club of New York luncheon.
(Reporting by Jonathan Spicer; Editing by Andrea Ricci)
This story has not been edited by Firstpost staff and is generated by auto-feed.
Find latest and upcoming tech gadgets online on Tech2 Gadgets. Get technology news, gadgets reviews & ratings. Popular gadgets including laptop, tablet and mobile specifications, features, prices, comparison.
Updated Date: Nov 29, 2018 00:06:51 IST