Federal Reserve policymakers see rate hikes, blurring dove-hawk divide in the face of falling unemployment
The Federal Reserve often walks a delicate tightrope in setting interest rates as it balances its dual mandate of promoting full employment and maintaining stable prices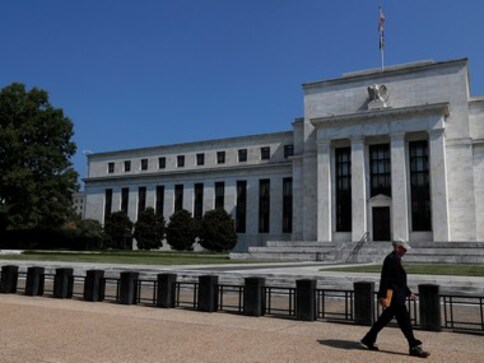 Jackson Hole: Increasing consensus at the Federal Reserve on the need to continue raising US interest rates was on display at the start of a global central bankers meeting in Jackson Hole, as the longstanding distinction between so-called policy hawks, centrists and doves blurs in the face of falling unemployment.
"I will speak for myself but I think this is true around the table: We are trying to do things that are going to extend the economic expansion as much as possible," Robert Kaplan, president of the Dallas Fed, told Reuters on Thursday on the sidelines of the conference.
Fed Chairman Jerome Powell is due to speak on Friday at the conference and is widely expected to also signal more rate hikes ahead.
Kaplan, a centrist who has always voted with the majority at the Fed, said he thinks the central bank needs to raise rates three or four more times over the next nine to 12 months to prevent overheating an economy with an already-low unemployment rate of 3.9 percent and expected strong economic growth of 3 percent this year.
Kansas City Fed President Esther George, who in 2016 dissented several times in favour of higher rates, made a similar point, in three separate broadcast interviews ahead of the conference.
"Based on what I see today, I think two more rate hikes could be appropriate" this year, as the Fed aims to move interest rates to a neutral setting of about 2.5 percent to 3 percent, she told Bloomberg TV.
The Fed's overnight lending rate is now in a range of 1.75 percent to 2.00 percent. The Fed in June raised rates for a second time this year, marking the seventh time it has hiked rates since late 2015. It is widely expected to hike rates again when it next meets in September.
The Fed often walks a delicate tightrope in setting interest rates as it balances its dual mandate of promoting full employment and maintaining stable prices.
Though they made no public comments Thursday, Chicago Fed President Charles Evans and Boston Fed President Eric Rosengren, once seen as steadfast doves, in recent months have lent their support to rate hikes, conventionally seen as a hawkish action.
The Fed's commitment to higher rates is not without its critics. President Donald Trump earlier this week said he was "not thrilled" by rate increases.
And just outside Jackson Lake Lodge where the Kansas City Fed is holding its annual economic symposium through Saturday, about 50 workers gathered to voice their concerns that higher rates would lead to job losses.
"We can't affect them" and whether they raise rates, said Angie Whitehurst, a 65-year-old former consultant from Washington, DC, who is now a homeless advocate. She wore a T-shirt that read, "The Fed wants more of us unemployed."
But "they need to be aware they have a moral, social responsibility to focus on the public interest," she said.
Whitehurst's group of activists, Fed Up, has printed pamphlets to distribute at the conference venue that say George, along with other traditionally hawkish policymakers, "wants more people to be unemployed."
But Kaplan, whom the pamphlet describes as "neutral" on jobs, said the Fed's rate-hike plan is meant to help workers.
"If we wait too long to normalize interest rates, we may have imbalances build that cause the Fed to have to play catch-up," he said. "And I'm concerned that if we have to play catch-up, that's going to be more likely to create a downturn in the economy or create a recession, which will affect jobs."
World
The appearances in New Hampshire and South Carolina are an opportunity to address complaints from fellow Republicans that his intended contest with President Joe Biden has made a slow start
Business
Trump's defamatory stories were buried by the National Enquirer when he ran for the presidency in 2016. At the time, American Media LLC was the publication's owner.
World
Casting herself as a younger, fresher alternative to the former president, Haley has been hinting at a possible run for weeks, posting a video on social media declaring that America is ready for 'a new generation' of leadership