Federal Bank standalone profit rises 56.6% to Rs 417 cr in Q2; gross NPAs decline to 3.07%
Federal Bank on Wednesday reported a 56.63 percent jump in its standalone net profit to Rs 416.70 crore for the second quarter ended on 30 September 2019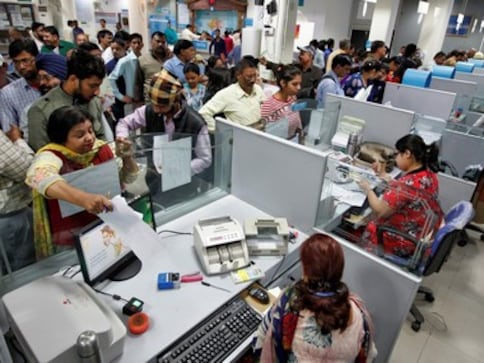 Federal Bank's total income during the period under review was at Rs 3,675.17 crore, up 19.02 percent compared to Rs 3,087.81 crore in the corresponding quarter of the previous fiscal

It's total expenses were at Rs 2,956.37 crore as against Rs 2,390.21 crore, up 23.68 percent

Gross NPAs declined 3.07 percent of advances in the second quarter of FY2019-20 as against 3.11 percent in the same quarter of the previous year
New Delhi: Federal Bank on Wednesday reported a 56.63 percent jump in its standalone net profit to Rs 416.70 crore for the second quarter ended on 30 September 2019.
The private sector lender had posted a net profit of Rs 266.04 crore in the July-September quarter a year ago, Federal Bank said in a regulatory filing.
Its total income during the period under review was at Rs 3,675.17 crore, up 19.02 percent compared to Rs 3,087.81 crore in the corresponding quarter of the previous fiscal.
Federal Bank's total expenses were at Rs 2,956.37 crore as against Rs 2,390.21 crore, up 23.68 percent.
Gross NPAs declined 3.07 percent of advances in the second quarter of FY2019-20 as against 3.11 percent in the same quarter of the previous year.
Net NPAs declined to 1.59 percent in the second quarter from o 1.78 percent in the year-ago period. Provisions and contingencies were at Rs 251.77 crore in the second quarter of 2019-20 against Rs 288.82 crore in the year-ago quarter.
The bank further said its total business at Rs 255,439.74 crore as on 30 September has registered a growth of 16.57 percent.
"Total advances grow from Rs 1,00,940.88 crore to Rs 1,15,893.21 crore," it said.
The bank earned a net interest income of Rs 1,123.77 crore for the quarter ended September 2019.
Shares of Federal Bank Ltd were at Rs 81.55 on BSE during afternoon trade, down 3.49 percent from the previous close.
also read
World
As many as 46 Palestinians were injured in the West Bank city of Nablus as Israeli forces launched operations across the West Bank on Tuesday morning, according to a report
Explainers
The withdrawal of Rs 2000 notes is creating panic. Some are rushing to buy luxury watches and gold; others are donating to temples and spending on mangoes and food delivery
India
In the video, the manager can be seen instructing the junior employee to sell 75 insurance policies in a single day