Fed unveils rewrite of 'Volcker Rule' limits on bank trading
By Michelle Price and Pete Schroeder WASHINGTON (Reuters) - U.S. regulators on Wednesday proposed simplifying a rule introduced after the 2007-2009 financial crisis that bans banks from trading on their own account in order to make compliance easier for many firms. The rewrite of the so-called Volcker Rule marked another step by regulators under U.S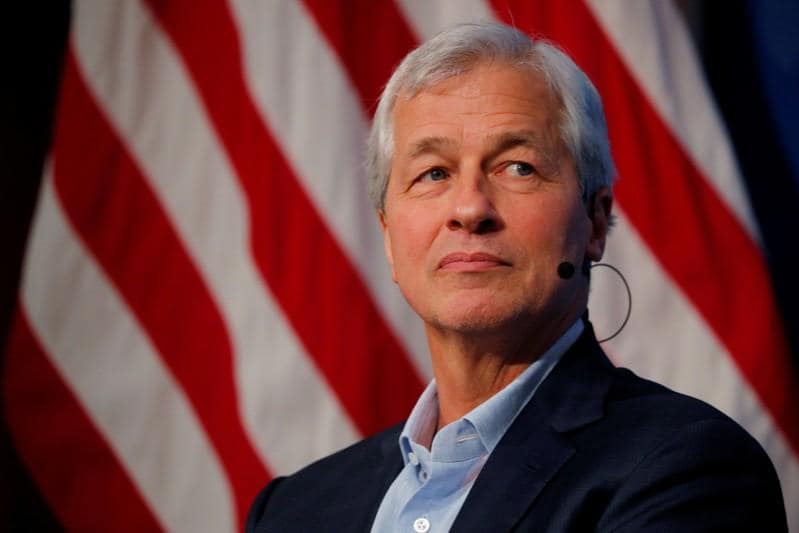 By Michelle Price and Pete Schroeder
WASHINGTON (Reuters) - U.S. regulators on Wednesday proposed simplifying a rule introduced after the 2007-2009 financial crisis that bans banks from trading on their own account in order to make compliance easier for many firms.
The rewrite of the so-called Volcker Rule marked another step by regulators under U.S. President Donald Trump to ease rules introduced by the 2010 Dodd-Frank financial reform law in a bid to boost lending and economic growth.
Banks have long complained the rule meant to ban lenders that accept U.S. taxpayer-insured deposits from engaging in proprietary trading is too vague and complex. The rewrite seeks to make clear which trades qualify for safe harbours, such as when banks facilitate client trades and hedge risks, and to expand those exemptions.
The proposal eases one of the more controversial aspects of the rule which only permits trades related to market-making and underwriting by making it easier for firms to show such trades met near-term demand from clients.
The changes would also create a tiered framework, reserving the strictest oversight for the most active trading institutions, while granting smaller, less complex banks greater leeway.
The country's 18 banks with more than $10 billion in trading assets, which together account for 95 percent of all trading activity, face the most rigorous rules.
Banks with trading assets between $10 billion and $1 billion will enjoy a simpler rule set, while banks with less than $1 billion in trading assets would be presumed compliant.
The proposal would also scrap a subjective standard which assumes banks' short-term trading is profit-seeking unless they can prove otherwise, replacing it with an accounting test.
The rule is overseen by the Federal Reserve and other U.S. regulators, which are due to formally table the same proposal in coming days.
The proposal was unanimously approved by the three-member Federal Reserve Board, including Lael Brainard, who had been nominated for the post by former President Barack Obama.
Vice Chair for Supervision Randal Quarles said in a statement on Wednesday that the objective was to simplify and tailor the rule, but further reforms down the line were possible.
"I view this proposal as an important milestone in comprehensive Volcker Rule reform, but not the completion of our work," said Quarles, a Trump nominee.
BETTER ENFORCEMENT
The Volcker Rule, which took four years to write and runs at around 1,000 pages, has forced many Wall Street banks to overhaul their trading operations and hive off billions of dollars worth of hedge funds and private equity funds.
U.S. Congress wrote the broad strokes of the Volcker Rule into law, but five regulators oversee the rule and wrote its finer details.
Industry attempts to persuade Congress to overhaul the Volcker Rule so far have failed, but regulators said on Wednesday that it can be revised without negatively affecting the safety and soundness of the financial system.
They added that the revisions would also make it easier for on-the-ground bank examiners to enforce the rule. The proposal is subject to a 60-day comment period.
In a statement on Wednesday, former Fed Chairman Paul Volcker, who had conceived the rule, said he welcomed the proposal to simplify it.
"What is critical is that simplification not undermine the core principle at stake — that taxpayer-supported banking groups, of any size, not participate in proprietary trading at odds with the basic public and customers' interests," Volcker said.
Still, while regulators painted the rewrite as moderate, consumer advocates warned that it would put taxpayers and depositors at risk.
"Even as banks make record profits, their former banker buddies turned regulators are doing them favors by rolling back a rule that protects taxpayers from another bailout," said U.S. Democratic Senator Elizabeth Warren in a statement.
(Reporting by Michelle Price and Pete Schroeder; additional reporting by Patrick Rucker and David Henry in New York; Editing by Meredith Mazzilli)
This story has not been edited by Firstpost staff and is generated by auto-feed.
also read
World
COPENHAGEN A South Korean woman wanted for questioning in connection with the scandal that brought down president Park Geun-hye has withdrawn her appeal against extradition from Denmark, the Danish state prosecutor said on Wednesday.
World
By Philip Pullella and Steve Holland | VATICAN CITY VATICAN CITY Pope Francis urged U.S.