Fed rate hike will strengthen dollar, may adversely affect rupee; gold to remain downbeat for some more time
The markets were shocked because it was truly believed that the Fed would leave rates alone and take a more moderate approach.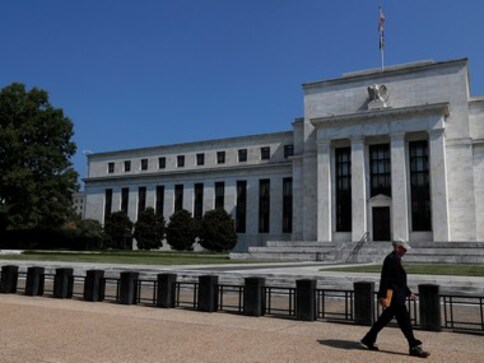 The decision taken by the Federal Reserve System to increase its interest rate range from 2-2.25 percent to 2.25-2.5 percent is significant for two reasons which will resonate in our context.
The first is that Federal Reserve chairman Jerome Powell said that the Fed is not influenced by any political statements. At the same time, the President's office has opined that it has a right to put forward its view on interest rates and the Fed. Second, the Fed has clearly stated that when it looks at inflation it is looking at both headline inflation and non-food and fuel inflation. And interestingly even though it is convinced the inflation numbers are within the 2 percent range it has still taken the decision to increase its interest rate.
Two implications can be drawn. First is that in India when we say CPI inflation is 2.3 percent which is a reason for rates to be lowered, we may be jumping the gun because the core inflation number is sticky in the 5-6 percent range. The second is that even if the inflation number is down and growth tendencies are positive, one can still have a case of increasing interest rates which the Fed has done clearing stating that this interest rate is consistent with the growth projection. Therefore the noise made in India on RBI not lowering rates and hence impeding growth would not be echoed in the USA.
What has the Fed's position been? It has stated that it feels GDP growth is on target at 3 percent. Consumption is picking up which is a good sign while investment is moderating. Inflation is along the path, but a rate hike is consistent. However, it has indicated that the number of rate hikes next year in 2019 would be 2 instead of 3 based on their current reading of the economic conditions. This has been a softener for the market.
The markets were shocked because it was truly believed that the Fed would leave rates alone and take a more moderate approach. Also with the US President continuously saying that the Federal Reserve was not reading things right, we in India could have been led to believe that the Fed would not touch rates. It is not surprising the global stock indices have fallen. But for sure it will be business as usual in the next few days.
What would this mean for us? Our policies are not directed by Fed action or any other development on the global monetary policy level. Therefore, the MPC would keep looking at inflation in India only as this has been mandated. As the MPC statements have constantly reiterated that the core inflation number was high, it is evident that all central bankers take a holistic view and not just go by the headline number. That is why we have a committee approach and not a mechanical view of the inflation rate.
But the global market forces for sure will be affected. First, the dollar should start getting stronger again. There were some signs of weakness on hopes of a neutral stance of the Federal Reserve. However, this also needs to be seen if it will sustain as the Fed has balanced the view by saying that there will be fewer cuts next year. A stronger dollar may not be good news for the rest of the world because we have seen that in 2018 this has been a dominant factor which caused other currencies to depreciate. The rupee also had it tough due to this reason. But this is something we should watch out for.
Second, global investors would also have to take calls on their flow or rather direction of investment. With the quantitative easing now a part of history, global interest rates would always be the prime driver of these flows. Higher interest rates and a stronger dollar will make investments in US more attractive. The latter also matters because as the dollar strengthens the exchange risk of investing in emerging markets increases and will negate the higher nominal returns they receive. Therefore, a wait and watch view may be taken and the US growth trajectory and inflation have to be monitored.
Equity flows should not be affected as the class of investors is different. If the Indian market looks good, FPI into equity should still be good. This can hence not be a worry for our stock market.
Oil prices are unlikely to move much. The lower prices are more due to higher stocks of oil with the US and may not be affected presently as the Fed projections are not really talking of major changes in growth in 2019. Therefore, this rate action should tend to be neutral.
A stronger dollar, however, does not spell good news for gold and the metal will remain downbeat for some more time. Gold price tends to move in inverse proportion to the dollar. If the dollar strengthens or remains stable, gold is unlikely to see momentum and to that extent may not be very attractive for investors.
On the whole, a wait and watch approach is recommended as the indication given of fewer cuts next year will be considered by the markets for sure. A stronger dollar will be buttressed by the uncertainty of Brexit on the euro and hence this can be taken to be given when evaluating options.
(The writer is chief economist, CARE Ratings)
World
Observers have already predicted that China would fall into the middle-income trap, and now evidence has emerged that the country is struggling to maintain its miracle of sustained higher growth rates of 10 per cent or more
World
Pakistan is facing one of its worst economic crises. Now it has increased the price of petrol and diesel by Rs 35 per litre, as it looks to secure the next tranche of the IMF bailout package. For citizens already struggling with inflation, this comes as another jolt
World
The price of a dollar on Iran's black market on Saturday was up to 447,000 rials, up from 430,500 the day before.Since the start of the widespread demonstrations, the rial has lost 29 percent of its value