Fed has a role in combating climate change risk, Powell says
By Ann Saphir SAN FRANCISCO (Reuters) - While the overall U.S. response to climate change is up to elected officials, Federal Reserve Chair Jerome Powell said on Wednesday, the Fed can play a part in keeping global warming from destabilising U.S. banks and financial markets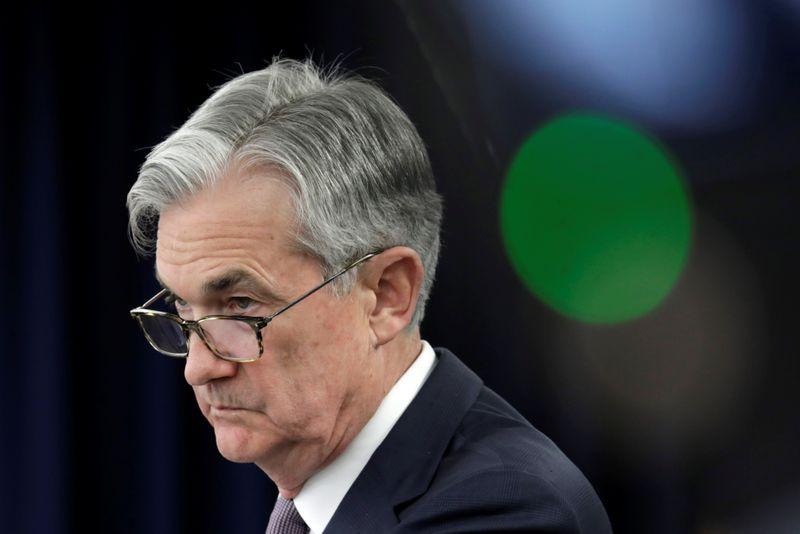 By Ann Saphir
SAN FRANCISCO (Reuters) - While the overall U.S. response to climate change is up to elected officials, Federal Reserve Chair Jerome Powell said on Wednesday, the Fed can play a part in keeping global warming from destabilising U.S. banks and financial markets.
"The public has every right to expect and will expect that we will ensure that the financial system is resilient and robust against the risks of climate change," Powell said at a news conference following the Fed's January meeting.
Asked why the Fed has not joined dozens of other global central banks in the Network for Greening the Financial System, an international effort to better understand risks from rising temperatures, Powell signalled it is just a matter of time.
"We've been looking at joining in one form or another ... we probably will do that at some point," Powell said, adding that Fed representatives have been participating in the group's meetings.
Scientists say human-generated carbon dioxide is a key cause of global warming that has exacerbated wildfire seasons, helped spawn increasingly destructive hurricanes, and initiated a rise in sea level that threatens coastlines around the world.
While regulators in Europe, led by outgoing Bank of England chief Mark Carney, have begun to take such risks into account in their supervision of markets and banks, U.S. President Donald Trump earlier this month dismissed those worried by climate change as "perennial prophets of doom."
U.S. regulators including the Fed, wary of wading into a subject that is politically divisive, have taken few steps to bring public attention to the threats that a warming planet can pose to the financial system.
That has begun to change, with the San Francisco Fed last year hosting the central bank's first-ever conference on climate change and economics. A panel convened late last year by the Commodities Futures Trading Commission is currently examining climate threats to the financial system and expects to issue a report midyear.
"Society's overall response to climate change needs to be decided by elected officials, and not by the Fed," Powell said. But the Fed does have a role in ensuring financial stability even as the climate changes, he said.
"We are in the very early stages, as are other central banks, in understanding just what that means, he said. "There is quite a lot of work going on around the world, at other central banks, and at the Fed too, to think that through."
(Reporting by Ann Saphir; Editing by Lisa Shumaker)
This story has not been edited by Firstpost staff and is generated by auto-feed.
World
BAGHDAD (Reuters) - Rockets hit near U.S. forces and contractors in Iraq on Wednesday, including an air base north of Baghdad and a military base at Baghdad International Airport, the Iraqi army and security officials said. The army reported at least three rockets hit Balad air base, where U.S
World
By Silvia Ognibene and Silvia Aloisi FLORENCE, Italy (Reuters) -Italian police have arrested a Chinese couple accused of running a leather goods business which exploited immigrant workers it employed to make handbags for a Burberry supplier, according to an arrest warrant seen by Reuters. Tax police in Florence said in a statement that the two Chinese nationals were arrested on Wednesday as part of an investigation into alleged labour exploitation and tax fraud and that restrictive measures had been imposed on two other family members, including a ban on them leaving Italy
World
WASHINGTON (Reuters) - The United States on Wednesday blacklisted four Nicaraguans, including a daughter of President Daniel Ortega, as Washington warned it would continue to use diplomatic and economic tools against members of the leftist government engaged in repression. The U.S. State Department called on Ortega to release detained presidential candidates as well as other civil society and opposition leaders arrested over the past week in what Washington called "an increasing wave of repression." "There are costs for those who are complicit in the regime's repression.