Fear of losing control over their companies forces promoters of over 2100 firms to pay dues worth Rs 83,000 crore
The Union Cabinet on Wednesday gave its approval to an ordinance making amendments to the Insolvency and Bankruptcy Code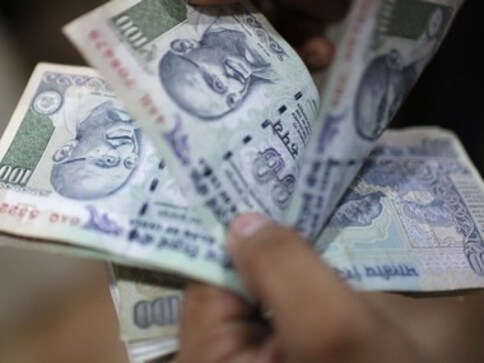 Over 2100 companies have reportedly paid outstanding dues worth Rs 83,000 crore, a majority of which were paid after the government amended the Insolvency and Bankruptcy Code (IBC) in 2016, showed data compiled by the Ministry of Corporate Affairs (MCA), according to a media report.
Section 29A of the IBC, which was added in November 2016, introduced four layers of ineligibility for potential bidders. In this connection, the Insolvency Law Committee had suggested that those who contributed to the default of a company, or are otherwise undesirable, should be ineligible from bidding for stressed assets.
This triggered a fear among promoters of losing control of their firms, and of being banned from bidding for other distressed assets. "The real success is the pressure on loan defaulters to clear dues. The borrowing and lending culture is changing because of the IBC," an unnamed source was quoted as saying by The Times of India.
The example of the world's largest steelmaker, ArcelorMittal, in this case, shows how the amendment has prompted companies to pay up.
ArcelorMittal has reportedly transferred Rs 7,000 crore to the State Bank of India (SBI) to clear the dues of defaulter Uttam Galva Steels, so that it becomes eligible to bid for Essar Steel.
The move to park the roughly Rs 7,000 crore in an escrow account cam after ArcelorMittal's bid for Essar Steel was questioned, because of its past shareholding in Uttam Galva.
Insolvency and bankruptcy rules bar a delinquent promoter from bidding for a company or asset that is being auctioned to recover bank dues. ArcelorMittal is locked in a direct fight with Russia's VTB Capital-backed NuMetal Ltd in the takeover battle for Essar Steel, which is being auctioned for defaulting on payment of Rs 49,000 crore bank loans.
Amendments made to the IBC, which came into force in December 2016, prevent, among others, wilful defaulters and those whose accounts have been classified as non-performing assets (NPAs) from bidding for stressed assets. Lenders classify a loan as an NPA, or a bad loan, if dues are unpaid for 90 days.
Gross NPAs in the Indian banking system have reached a staggering level of nearly Rs 9 lakh crore.
The government has embarked on a two-pronged strategy to tackle the mess. On the one hand, it has pushed out the IBC, which provides for a time-bound insolvency resolution process. On the other, it has approved a Rs 2.11 lakh crore recapitalisation plan for state-run banks.
With inputs from PTI
Business
The accumulated NPAs in the Indian banking system have crossed a staggering Rs 8 lakh crore
Business
The move comes at a time when many home buyers are facing hardships on account of delayed and incomplete real estate projects
Business
RBI Governor Urjit Patel on Tuesday faced tough questions from a parliamentary panel on bad loans, bank frauds, cash crunch and other issues even as he assured the members that steps were being taken to strengthen the system