Favourable 2013 policies allow telecom sector ray of hope for future
After a two year run-in with controversies, telecom sector now looks stable and seems back on its feet with initial investment proposal of over Rs 11,000 crore received in 2013.
New Delhi: With foreign investment dropping by a steep 96 percent in 2012, the Department of Telecom is hoping to annouce the new M&A guidelines next month as it attempts to infuse life into a sector battered by controversies.
After a two year run-in with controversies, telecom sector now looks stable and seems back on its feet with initial investment proposal of over Rs 11,000 crore received in 2013.
While government is hopeful of announcing mergers and acquisitions guidelines in January and a new policy on machine-to-machine communications in first quarter of 2014, in 2013 it was able to implement new licensing regime of Unified Licences, open up telecom sector for foreign investment by raising FDI limit to 100 percent from 74 percent.
"We want to put mergers and acquisition guidelines in place before (spectrum) auction takes place. The year 2013 was basically a year which prepared this sector for huge growth in coming years... a foundation year. Sector in 2014 is poised for a very positive growth riding on very good sentiments," Telecom Secretary MF Farooqui told PTI.
The secretary said that de-linking spectrum from telecom licences, introduction of Unified Licences and raising of foreign direct investment limit were key steps that government took for the sector during the year.
"It (100 percent FDI) may immediately not result in influx of investment. It actually did, but even without it in terms of improving sentiments, it made an important contribution. It made people look at fresh opportunity in terms of investment in the sector," Farooqui said.
The government in August approved 100 percent foreign direct investment (FDI) in the telecom sector, meeting a key demand of the fund-starved industry. Earlier, the FDI cap in the sector was at 74 percent.
FDI during April-September 2013 period was only at Rs 197 crore. The month of March, this year, saw poor performance of spectrum auction with only one company, Sistema Shyam Teleservices, bidding for CDMA spectrum worth Rs 3,639 crore.
Within three months of the decision on FDI, UK's telecom major Vodafone Group approached Foreign Investment Promotion Board (FIPB) to increase its holding in Vodafone India Ltd (VIL) from 64.38 percent to 100 percent with an investment of Rs 10,141 crore.
"There is progress in the regulatory environment...there are reasonable expectations on the sector which I think is positive, so it's sending a positive message about the country and about the desire to really push forward," Vodafone Group's hief Executive Vittorio Colao said.
Vodafone's investment is yet to be approved by the government.
Norwegian firm Telenor brought in investment of Rs 1,000 crore in December to increase its stake in Telewings Communications to 74 percent from 49 percent earlier.
"As we move towards the end of 2013, we conclude that uncertainty has been reduced in the telecom industry. 2014 will likely be a year of consolidation and strengthening of business by most operators," Uninor Chairman Sigve Brekke said.
Cellular Operators Association of India Director General Rajan S Mathews said no major investment activity took place mainly because of the lack of clarity on the M&A policy.
"The EGoM has accepted the Telecom Commission's recommendation to increase the M&A limit to 50 percent of market share. This looks positive for the industry's long-term growth," Mathews said.
The year began with the government struggling to meet the target of about Rs 58,000 crore provisioned in the budget for fiscal 2012-13 from spectrum. The Department of Telecom issueddemand notices to GSM operators asking them to pay the first installment of Rs 8,115.68 crore by January 15.
Telecom operators challenged the DoT's order, like other demand notices raised by the department, and the matter is pending in court.
As per records, telecom operators owe the government Rs 17,980.77 crore in licence fee and spectrum charges, but the outstandings are under litigation.
Telecom secretary Farooqui said the department is working on a solution to address concerns of operators, especially the new framework for imposing penalty, which has been criticised by the industry as well as Telecom Minister Kapil Sibal.
"We will hopefully come out with revised penalty rules on telecom operators very soon. It will be more rationalised compared to the present structure," Farooqui said.
He added that the government is gradually addressing concerns related to the industry but at the same time there has to be a balance between compliance with rules and consumers interests.
"Telecom industry saw promising signs in 2013 with rationalisation of realised rates, sharp growth of data revenue, control on acquisition costs and churn and finally some clarity on regulatory front with auctions being announced," Bharti Enterprises Deputy Group CEO and MD Akhil Gupta said.
With fewer telecom operators in the country after the Supreme Court cancelled 122 2G licences in February 2012, mobile phone service providers were able to increase tariffs.
The trend continued in 2013 with all operators, except Videocon, MTS and Uninor, which bought spectrum afresh after their licences were cancelled, increasing call rates and mobile charges.
Call rates of old telecom players almost doubled this year from 2012. New operators kept rates at a lower level to attract customers and build their base.
"The year 2013 has been a revival year for the telecom sector. The 2G auction in 2012 saw the exit of several foreign and indigenous players much to the joy of existing players who are now looking for market capitalisation and consolidation," KPMG Advisory Services Partner Jaideep Ghosh said.
"2013 was challenging because if you have to abruptly shut down your business, a comeback is never easy," Videocon Telecommunications CEO Arvind Bali said. The company has been the fastest-growing service provider in terms of subscriber additions during the past five months.
Infighting among telecom players and differences within the government were highlighted after the Telecom Regulatory Authority of India's recommendations on spectrum valuation and auction reserve price.
Sistema Shyam Teleservices, which operates under the MTS brand, alleged the TRAI favoured GSM players by not recommending auction of CDMA spectrum and suggesting that part of the 800 MHz CDMA airwaves be used for GSM technology.
"We still await clarity on the pricing of 800 MHz band spectrum from TRAI so that we could get on with the job of driving our voice-enabled data centric strategies. It would be most ideal if auctions for all spectrum bands i.e., 800 MHz, 900 MHz and 1800 MHz, could happen concurrently in early 2014," MTS India CEO Dmitry Shukov said.
The DoT has approached the TRAI about four times in the past six months for suggestions on a minimum price for CDMA spectrum. The regulator today issued a consultation paper on determining the valuation of CDMA spectrum for auction.
Another controversy erupted with the TRAI recommending a uniform spectrum usage charge (SUC) of 3 to 5 percent across the industry instead of the current rate of 3 to 8 percent.
The SUC is levied annually as a percentage of revenue.
The DoT estimates the TRAI's recommendation on SUC would lead to a minimum loss of Rs 3,738 crore over 20 years just on the renewal of six licences belonging to Airtel, Vodafone and Loop Mobile, which are due to expire in 2014.
While the SUC recommendation would bring relief to existing mobile service providers, it would burden holders of wireless broadband (BWA) spectrum such as Mukesh Ambani-led Reliance Jio Infocomm, which are required to pay 1 percent SUC.
The Empowered Group of Ministers on telecom headed by Finance Minister P Chidambaram has to decide on the final SUC.
"The decision to defer the matter of a flat SUC as per TRAI's recommendation is a setback for the industry," Mathews said.
Vodafone India Managing Director and Chief Executive Officer Marten Pieters said his company would be interested in playing a role in consolidating India's telecom services market, where 12 operators are present.
"We have a balance sheet that is strong enough to do it if it's necessary," Pieters said.
Vodafone India's investment proposal, which was approved today by the Foreign Investment Promotion Board, will now go to the Cabinet Committee on Economic Affairs.
The sector also witnessed rival business interests bridging their differences.
Mukesh Ambani's Reliance Jio and his younger brother Anil Ambani's Reliance Communications agreed to share telecom infrastructure, the first deal since they split the Reliance group in 2005.
Reliance Jio also signed a similar accord with Sunil Bharti Mittal's Bharti Airtel. The arrangements between these companies will bear fruit when the government implements M&A guidelines and spectrum sharing.
In 2014, people expect Reliance Jio to roll out its 4G network. It is the only company that holds pan-India airwaves to provide this service.
Chinese telecom equipment maker ZTE's 4G network coverage will be focused mostly on urban areas, where the bulk of traffic and revenue is generated and earned. Services and more affordable devices hold the key to India's 4G success, according to ZTE India CEO Xu Dejun.
The success of the 4G network will depend on the adoption of internet-on-mobile devices. There was evidence this year of the rising popularity of mobile internet in India.
In the April-June quarter, internet subscribers in India reached 198.39 million, with mobile devices accounting for 89 percent of this subscriber base.
Bharti Airtel's revenue from the mobile internet segment doubled to Rs 1,503 crore in the July-September quarter, accounting for 39 percent of the overall incremental revenue.
In its forecast for 2014, PWC India's Leader Telecom Mohammad Chowdhury said, "Data consumption should grow across 2G, 3G, fixed broadband and 4G. Wi-fi rollouts by major operators may facilitate growth."
The government, too, has plans to provide wi-fi networks in rural areas so that people are able to access the internet using low-cost devices.
PTI
Find latest and upcoming tech gadgets online on Tech2 Gadgets. Get technology news, gadgets reviews & ratings. Popular gadgets including laptop, tablet and mobile specifications, features, prices, comparison.
Entertainment
The Girl on the Train will debut on 26 February on Netflix.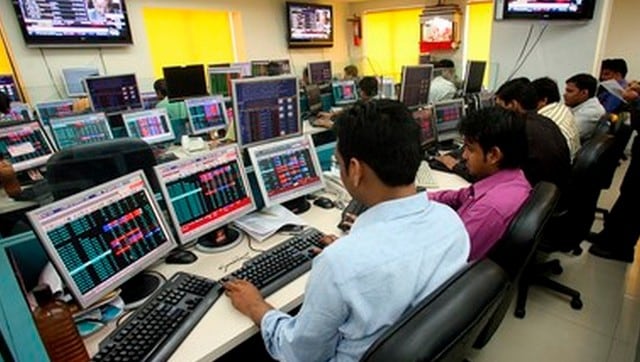 Business
Bajaj Finserv was the top gainer in the Sensex pack, rising around 4 percent, followed by Bajaj Finance, Reliance Industries, IndusInd Bank and Axis Bank
Business
The SEBI, in its letter of approval, listed a number of conditions in accordance to the Composite Scheme of Arrangement. The regulatory body has also referred to the apprehensions raised by Amazon.