Fatehpur Sikri assault on Swiss couple makes a mockery of 'Atithi Devo Bhava' motto
First Taj Mahal controversy, now the shameful Fatehpur Sikri incident. It is high time the Uttar Pradesh took a long and hard look at the tourist policy
New Delhi: A country which has mouthed 'Atithi Devo Bhava' (visitor or tourist is akin to God) for centuries is increasingly witnessing attacks on foreigners who come exploring India's rich cultural heritage. The latest in a series on shameful attacks on foreigners is the assault on two Swiss tourists near Fatehpur Sikri, a town just west of Agra founded by Mughal emperor Akbar.
Agra also houses the world famous Taj Mahal. Tourists normally combine a visit to the Taj with a walk around the majestic red sandstone buildings of Fatehpur Sikri. While the jury is out on whether this particular incident occurred due to moral policing by the local ruffians or whether it was merely a wish by some boys to click selfies with a 'gori' woman, the incident has left a deep scar on the tourism potential of India in general and Uttar Pradesh in particular. The Swiss tourists were chased, attacked with stones and sticks and suffered injuries which needed hospitalisation.
This is anyway not the first such incident where locals, touts and travel industry professionals have harassed foreigners and may sadly not be among the last such mishaps. In Delhi, which incidentally holds the dubious distinction of having the largest number of reported crimes against foreign tourists, one routinely witnesses foreigners being chased, abused and cheated by taxi operators, auto drivers and touts. Not just at popular tourist locations like the Red Fort or the Qutub Minar but also in busy markets like Saket and even Connaught Place. The same urge to harass and defraud 'goras' overtakes people in Agra and elsewhere in Uttar Pradesh.
This article in Mint explains how Taj Mahal tops the list of historical monuments visited by foreign tourists anywhere in India and Fatehpur Sikri is fourth on this list, with Agra Fort at number two. Not only does Agra (and therefore Uttar Pradesh) house two of the top 10 most visited destinations in India, it is also the top city of choice for foreign and domestic visitors alike. The report says Agra Circle, comprising eight monuments, received the highest share of visitors to such monuments/sites: 46 percent of foreign visitors and 20 percent of Indian visitors in 2015.
Now let us look at Uttar Pradesh in isolation. This state is the third most popular among Indian states in terms of foreign tourist arrivals, more popular than even Rajasthan which boasts of royal palaces and destination wedding locales. Uttar Pradesh received more than double the number of tourists Rajasthan did in 2015 and almost six times more than the popular haunt for beach lovers, Goa.
So it is a no-brainer that Uttar Pradesh has lots to lose by ignoring tourism since four in the list of top 10 visited monuments are present in this state. What happened along the Fatehpur Sikri last week is surely not going to enthuse future tourists. Even if we ignore the diplomatic embarrassment, perhaps sound economics should spur the Yogi Adityanath government to get its act together.
What is the status of the Tourism Police force, which has been discussed at several occasions for the last many years? Wouldn't such a dedicated force help tackle crimes against tourists? A recent report by the Indian Institute of Tourism and Travel Management (IITTM) recommended creation of a special 'Incredible India Tourist Police' for safety of foreign tourists.
The report, submitted to the tourism ministry earlier this year, is yet to see any action. In a written reply in the Lok Sabha, Tourism Minister Mahesh Sharma had said in July this year that the IITTM study titled "Functioning of Tourist Police in States/UTs and Documentation of Best Practices" had recommended introduction of the Tourist Police with uniforms sporting Incredible India Logo for the safety and security of the tourists. "It has been recommended that the Tourist Police should work under the control of District Police Administration of the concerned State with policing power exclusively for maintaining the safety and security of tourist," the minister said. Separately, Sharma and his junior have been saying that the onus lies on the respective states to raise such a police force. The IITTM study took serious note of security considerations and observed that the existing security mechanisms had failed to check crimes against foreign tourists. Are states listening?
Safety issues and lack of proper marketing and promotion are some reasons why India continues to lose out on its vast tourism potential year after year. As per data put out by the Ministry of Tourism, the share of India in international tourist arrivals is a mere 4.72 percent and the country ranks 25th in international tourist arrivals – that too only when we include the non-resident Indians. So just about 4 in 100 tourists looking to visit a foreign country finally land up in India. Incredible India anyone?
Clearly, not just the Uttar Pradesh government, the country as a whole needs to chalk out a long term plan to attract tourists to the country and then assure them safe passage.
Some other statistics put out by the Ministry of Tourism show how states rank in crimes against tourists. As we said, Delhi tops this dubious list with 135 such crimes reported in 2014. Goa and Uttar Pradesh are neck and neck in this embarrassing list at number two and three with 69 and 64 cases reported in that year. Among these cases, while 9 related to 'Assault on women with intent to outrage her modesty' in Delhi, 6 such cases were reported in Uttar Pradesh.
A learning from this entire episode of Fatehpur Sikri assault has to be for the state government and the Centre: Take a long, hard look at tourism polices. Promoting religious tourism, maligning the Taj Mahal and then sweeping its outskirts, will likely not generate additional foreign tourists nor incremental income through tourism. Assuring safety of foreigners visiting India must figure in the list of priorities to promote tourism.
India
Uttar Pradesh Chief Minister Yogi Adityanath has ordered strict compliance with COVID-19 instructions issued by the state government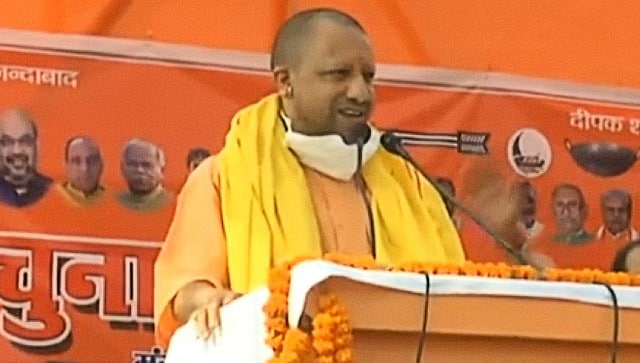 India
National Conference vice-president Omar Abdullah took to Twitter on Sunday to criticise the chief minister's remark.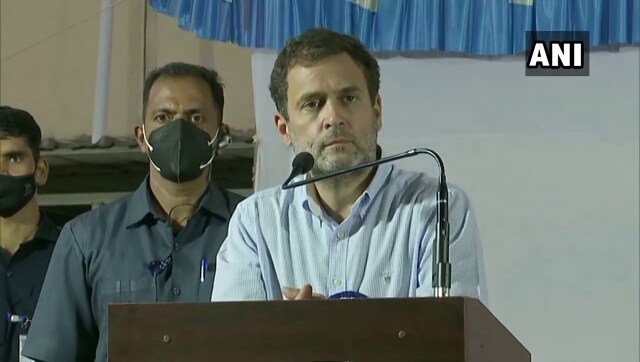 India
Earlier, taking to Twitter, Gandhi posted, "Jo nafrat kare, woh yogi kaisa! (What kind of a Yogi propagates hate)."