Farmers plan mega protest: Making right noises not enough, agriculture needs renewed focus by govt
Government needs to ensure price support for farmers in case of glut, outside of MSP
New Delhi: Farmers from the across the country are planning a nation-wide stir against the Modi government's "anti-farmer" policies. Gurnam Singh Charuni, a member of the core committee of the Rashtriya Kisan Mahasangh, a 10-month old conglomeration of various farmer groupings, has announced a 'gherao' of Delhi on 23 February next year, in protest against the failure of the government to take care of farmers' livelihoods. This, when the government has been reiterating its commitment to its stated endeavour of doubling farmers' incomes by 2022. Charuni says this is not a time-bound agitation but a "karo yaa maro" event, where tractor trolleys will jam the Capital. Those farmers, who want to protest but can't make it to Delhi, have been directed to stage a similar protest in their respective state capitals.
Why are India's farmers angry? An analyst with a leading brokerage in Mumbai pointed out that production glut across agri commodities has worsened the farmers' earnings, and government intervention through smart policy making is the need of the hour.  To be sure, the government seems to be making right noises on the policy front. According to a report by brokerage IIFL, the agriculture ministry has drawn up a 7-point strategy to double farmers' income including improving irrigation efficiency, reducing input cost and thereby increasing production, boosting investment in warehouses and food processing, and introducing reforms in agriculture marketing. The crop insurance scheme is set for a revamp with the government now focusing on increasing competition among insurers, lowering the average premium, and widening the scope of cover to include losses due to natural disasters.
Then, the Centre is also planning to direct state governments to depute dedicated officers to oversee roll-out of the electronic National Agriculture Market (e-NAM) that seeks to create a common market for farmers. Also, NITI Aayog has pitched for completely removing agriculture commodities from the Essential Commodities Act to improve scale and logistics benefit and bring more capital into trade with handful of big traders competing with each other. The central government is expected to draft a model law on contract farming to protect farmers from price volatility by ensuring a guaranteed price for the produce, the IIFL analysts said in a note to clients.
But farmers say these steps seem more academic than practical. Charuni of Rashtriya Kisan Mahasangh says farmers' demands are simple:
1) Government should ensure farmers get 50 percent profit over their cost through MSP. This MSP mechanism should be applicable to all crops, not just some select crops. As of now, only 6 percent crops are covered under MSP.
2) Loans of all farmers should be waived because they were incurred due to wrong policies of the government.
The analyst quoted earlier said prices for pulses are already weak due to oversupply - specifically, prices of moong and urad are below the Minimum Support Price (MSP). Globally, crop prices have been weak for 4-5 years but during this period Indian farmers fared better because of the MSP mechanism. "Before 2012 crop prices were on upswing because supply wasn't keeping pace with demand. But since then farm production has risen while demand for food grew at a sluggish pace. In India major crops wheat, rice, pulses even cotton - there is glut. Farmers need to to be taken care of in this situation when supply is more than adequate."
So what should the government do? This analyst suggested:
1) Developing alternative sources of income outside the farm, such as from livestock, poultry etc. Remember, crop GDP (earning from crops) is less than the agriculture GDP which means money that a farmer makes from cropping is less than half of what he could make from total agri activities.
2) The government needs to make meaningful policies on revamping irrigation, crop insurance etc. The current schemes are important but have not made much impact on the ground
3) Government needs to ensure price support for farmers in case of glut, outside of MSP.
Don't farm loan waivers help? These are a short-term fix and anyway, there have been many instances when loan waivers have really meant little for farmers.
Kedar Sirohi, member of the core committee of the Madhya Pradesh based Kisan Union says what farmers have always wanted is 1.5 times the cost, they never asked for doubling incomes. "Soybean was selling at Rs 4,000-5,000 per quintal in 2014 & 2015, but now its prices have crashed to Rs 2,000-2,500. Cheap import duties are hurting domestic market in soyabean. Similar situation prevails in spices like jeera and dhania, which are also selling at much lower prices. Government needs to fix MSP…as far as farm loan waivers are concerned, government only shows it on paper. Agriculture needs incentives like corporates".
Sirohi suggested a ballpark: A farmer with 10 acres of cultivation invests between Rs 1-1.5 lakh for cropping and this is the sum that should be waived – regardless of whether he took a loan or not, whether he defaulted on repayments or not. On the recent statement by Agriculture Minister Radha Mohan Singh, passing the onus of doubling farmers' incomes to state governments, Sirohi said "This shows the Centre has no intention of doubling farmers' income".
As the Centre mulls a mega stimulus package to aid economic activity, perhaps it also needs to renew focus on agriculture and ways to kickstart income generation in this sector.
Find latest and upcoming tech gadgets online on Tech2 Gadgets. Get technology news, gadgets reviews & ratings. Popular gadgets including laptop, tablet and mobile specifications, features, prices, comparison.
India
The politics of procession is an oft-repeated diatribe that becomes a convenient excuse to tarnish a certain community. However, what often gets buried under the reams of such atrocious literature is the fact that communalism does not express itself via politics
India
Dr Shanta complained of discomfort and was taken to Apollo Hospitals where she passed away at 3.55am after attempts to remove a block in a blood vessel failed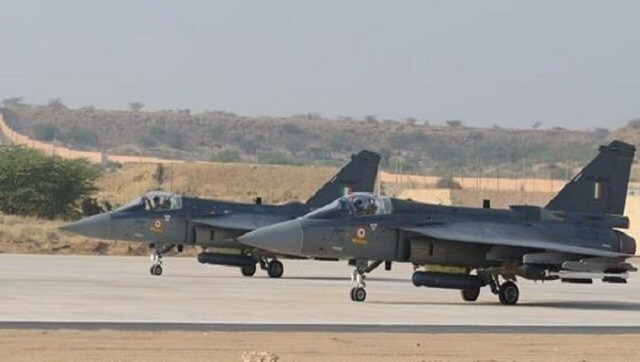 India
If the company's track record is anything to go by, the speed of the project and not the capacity to manufacture LCA should raise concerns