Farmers on the war path: Solution lies not in MSP, but in giving farmers a share in the revenue
Unless the farmer gets a fair price for his produce, he will remain exploited.
There is a sadder side to the farmer agitation. The distress that farmers experience is far greater than most people imagine. They have been exploited by both politicians and the markets for too long. Nothing shows this up better than a Nabard report which was released last month (See table 1)
The distress farmers face is a lot greater than people think. Just look at some other numbers put out by Nabard. These relate to average farm incomes in each state of this country (see table 2).
States where farmers get even lower incomes than the national average include Jharkhand, Bihar, Uttar Pradesh, Madhya Pradesh and Chattisgarh – all of them in North India which is India's most populous region. And while Madhya Pradesh and Rajasthan have been able to wrest themselves out of the BIMARU states, the plight of farmers in other states is terribly painful. Clearly, the northern parts of this country – excluding some states like Punjab, Haryana and Himachal Pradesh – have a lot to be sore about. Expect agitations to erupt once again.
Meaningless offerings
But hasn't the government just agreed to double farm incomes? Shouldn't the farmers be happy about that? Yes. And no as well. Any additional money for farm produce is certainly most welcome. But doubling household income from Rs.3,000 to Rs.6,000 cannot be considered a bonanza. In many cases, farmers earn less than Rs.2,000 per month. Raising that to Rs.4,000 isn't exactly a solution.There are other problems.
Take the soya producers for instance. They would have grown more. But for the past three decades, the government reduced import duties on edible oil. Result: Oilseed crushing units lost money. And the farmers got little money for their crop. So for a country that met over 70 percent of its edible oil requirement through domestic oilseed production.
India today depends on imported oil for 90 percent of its needs. It is only recently that the government finally decided to marginally increase the import duties on edible oil. Then there is a policy vacuum when it comes to agriculture. Growing of GM or genetically modified oilseeds are banned in India, but import of edible oil, which has been extracted overseas from GM seeds has been allowed. There appears to be no clarity on this front as well. This is what happened with pulses as well two years ago.
Despite the government knowing that the area under pulses cultivation had gone up and a bumper harvest was expected, India's policymakers allowed import of pulses causing domestic prices to crash. Result: growers of pulses were up in dire straits. Some committed suicide, some went on the warpath. And the government made clucking noises.
Little income growth
And this takes us to another chart by India Ratings, a leading ratings agency (see chart 3). Compare the growth in farm incomes with the package increases India's legislators awarded themselves, and the irony of the situation becomes clear.
So, what is the solution?
The solution lies is moving away from the MS Swaminathan formula of giving farmers 50 percent more than the cost of farming. It also means abandoning the idea that doubling farm incomes is the best solution. The first solution runs the risk of bureaucrats craftily calculating permitted costs to arrive at the 50 percent surplus. That is an exercise that India has seen both in agriculture and in industry (remember the BICP which controlled industrial costs and prices once upon a time?).
The second solution of doubling farm incomes is not a solution when farm incomes are under R .3,000 per household. The answer lies in adopting the Verghese Kurien model which ensured that the farmer got a percentage of the market price of his produce. Kurien insisted on giving farmers a minimum of 50 percent of the market price for milk. He succeeded in giving them 70 percent and today the Gujarat cooperatives give farmers almost 80 percent  (plus a 5 percent bonus) of the market price of milk.
Compare this with what farmers get. In Mumbai you will see customers pay 10 times more than the price that is given to the farmer.  Obviously, the trade does not take 90 percent. It is agencies controlled by extortionist politicians that take almost 50 percent of the market price of the produce, leaving the wholesale and retail trade with barely 40 percent of the price difference. In fact, both together should be getting less than 50 percent of the market price. Only then will the farmer be able to get integrated with the markets. But that would mean reducing the easy money available to agencies close to politicians, isn't it? That is why they do not like the model Kurien introduced and are loath to extend it to other crops.
Unless the farmer gets a fair price for his produce, he will remain exploited. And the weak hit back only when the time favours them – just before elections.It is a sad cynical cycle India has seen play out again and again and again. Unless some way is found out of it, the farmers will continue to suffer, and middlemen will continue to fatten themselves.
Subscribe to Moneycontrol Pro at ₹499 for the first year. Use code PRO499. Limited period offer. *T&C apply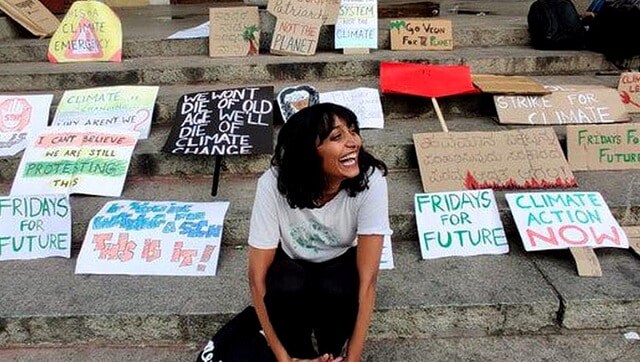 India
The Delhi court, which is hearing the climate activist's bail plea in a sedition case filed over a toolkit on the ongoing farmers' protest, will pass an order on 23 February
India
The involvement of women like Santosh Sandhu, particularly from the state of Haryana, which is not known for being progressive, is noteworthy, especially given that they're tending to households as well as farmlands.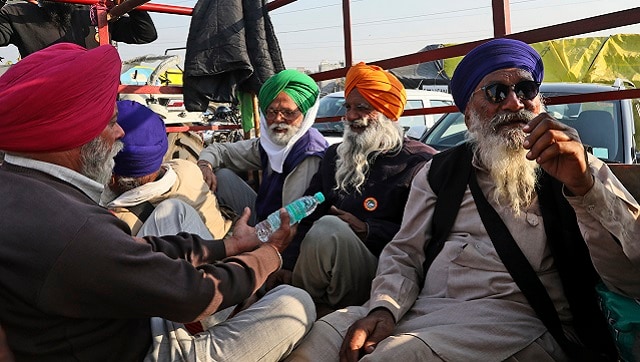 India
The panel said it also held meetings with officials of the Commission for Agricultural Costs and Prices, the Union Consumer Affairs Department, and the Small Farmers' Agri-Business Consortium