Farmer protests: Where did the Narendra Modi government go wrong in addressing the agrarian crisis?
If the farmer protests escalate, it will stoke inflation, apply brakes on economic growth and hamper Narendra Modi's prime ministerial aspirations in 2019.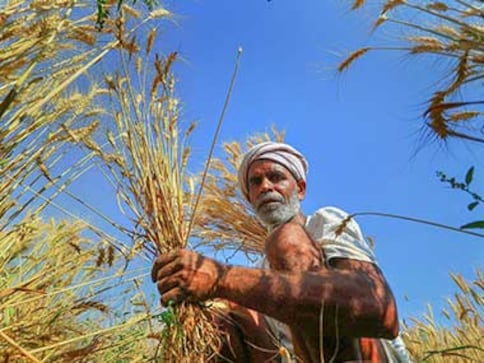 The Centre appears to be taking the 10-day all India farmer agitation rather lightly, or at least that's the sense one gets looking at the comment of union agriculture Minister Radha Mohan Singh who said the strike is an "exercise to get media attention". "It requires some unusual deeds to appear in the media," said the minister on Saturday.
Arguably, the one statement provides some insight into the line of thought in Delhi's power corridors, about India's agrarian crisis. If a union minister in charge of the department thinks the agitation is more of a media stunt rather than symptoms of a deeper malaise, we have a serious problem in hand.
The approach could prove to be a cardinal mistake for the BJP in an election-heavy year. Nothing much has fundamentally changed since the mega farmer protests, staged in Maharashtra, Madhya Pradesh and Tamil Nadu, demanding solutions to certain long-pending fundamental problems bothering farmers -- the right prices for their produce, access to storage facilities, exploitation by middlemen and a waiver of farm loans for all farmers across the country.
There is a deeper malaise in the farm sector on account of multiple factors. In a way, the Modi-led government is paying the price for not focusing on a deeper overhaul to repair damaged farm-infrastructure via a reforms-based approach, and is merely relying on temporary solutions in the form of hiking MSPs, offering waivers and giving growers hope of unrealistically good days ahead. For instance, promising a doubling of farm income by 2022 without doing any groundwork.
Looming threat of loan waivers
To begin with, governments, states or central, have misunderstood the problem and have failed to identify the right remedy for farm sector issues, especially issues linked to the availability of funds. Hence the magical word— farm loan waivers— that every politician seems to be so fond of, be it Prime Minister Narendra Modi or Congress president Rahul Gandhi. Farmers have found an opportunity here and have made farm loan waivers across the board a key demand of their agitation. This immediately puts pressure on the Centre to walk the talk on a centrally-sponsored farm waiver programme.
If it does that, that amount will run into a few lakh crores, something a fiscally constrained Modi regime (targeting a 3.3 percent deficit figure in financial year 2018-19) cannot afford. After former finance minister P Chdamabaram set the ball rolling in 2008 with a Rs 70,000 crore farm loan waiver, many states have walked into the debt trap. Karnataka's new JDS-Congress government has just announced a Rs 53,000 crore farm loan waiver. The state doesn't have the fiscal wherewithal to fund the waiver, probably one reason why the newly appointed chief minister, HD Kumaraswamy, has announced an austerity drive asking all ministers to cut down all 'unnecessary expenditure'. Rajasthan has announced a Rs 8,500 crore farm loan waiver, Maharashtra is struggling to walk the talk on its Rs 34,000 crore loan waiver and Uttar Pradesh has made a similar waiver announcement. Here again, again implementation has met with myriad issues.
According to rating agency India Ratings, farm loan waivers are likely to raise the states' deficits by Rs 1.08 lakh crore. But if the Centre and the states bite the bullet finally and push ahead with loan waivers, as some of the states have already done, will it end farmers' woes?
It will not. And most likely, this will have a catastrophic impact on their future prospects beyond offering a temporary relief, as empirical evidence from the past shows. On the contrary, the resultant spike in non-performing assets (NPAs) can spoil the game for state-owned banks, which will have to bear the brunt of this entire exercise. Banks have lent Rs 10.26 lakh crore in loans to agriculture and allied activities as of April, 2018, up from Rs 9 lakh crore in April, 2016. Even with such pace of aggressive lending to the farm sector, farmers' problems have not ended. Will it end with a few more rounds of farm loan waivers? Perhaps, it will only help destroy the credit culture even more.
MSP & crop insurance
Besides the loan waiver promise, the Modi government has relied on these two instruments to show that it is farmer-friendly. But, why haven't these worked well to alleviate the problems of the farmer? The simple answer would be that instruments such as the minimum support price (MSP) and insurance haven't worked well on the ground. For instance, according to a senior banker who has worked in agriculture segment for a few decades, the MSP fails to do the job, except in the case of wheat and rice, because farmers don't have the means to take their produce to the designated markets to claim the price. In some cases, market prices are higher than the MSP.
As for the crop insurance scheme, there have been allegations that while farmers have been paying high premiums to insurance companies, the compensation record has been poor. According to this India Today report that quotes agriculture ministry figures, insurance companies received a gross premium of Rs 22,180 crore in financial year 2016-17 and paid out Rs 12,949 crore as claims to the 1.2 crore farmers.
Small landholdings
Indian farmers have the smallest landholdings the worldover. The global average of landholding size is 5.5 hectares. The per capita availability of land in India, from 1951 to 2011 declined by 70 percent, from 0.5 hectares to 0.15 hectares. Now, what is the problem with holding smaller pieces of land? It makes the life of the farmer a lot tougher as his costs escalate on all counts ---equipment, labour and crop treatment. Unlike rich farmers who own several hectares of land, these farmers will not have enough appeal among bankers as well.
Besides the above, there are several other factors that have fueled the agrarian distress — demonetisation that triggered a cash crunch that put a freeze on the informal and rural economies for several months on end; higher costs of production; a lack of a competitive pricing mechanism; and the slow pace of migration from the conventional APMC system to technology-based E-Mandis. These are the areas that this government will have to work on, and execute a deeper structural overhaul that goes far beyond temporary solutions such as MSPs and loan waivers.
If the current round of farmer protests escalate, it will impact the prices of vegetables and other food items nationwide, which will stoke inflation and force the Reserve Bank of India (RBI) to contemplate rate hikes. Higher interest rates will apply the brakes on economic growth. Politically too, an angry farmer can do major harm to Modi's prime ministerial aspirations in 2019.
Opinion
Smriti Irani's visit to Wayanad is the BJP's attempt to start its pitch in Kerala with a bang. It seems to be an announcement by this 'new BJP' that it will send one of its most popular campaigners directly in the lion's den to kickstart a challenge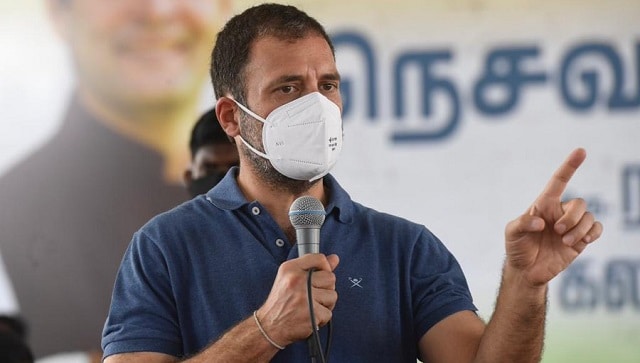 India
Congress leader Rahul Gandhi said there is a fight between two ideologies in the country
India
Nirmala Sitharaman said Prime Minister Narendra Modi was also encouraging the party workers, leaders and legislators to work for the welfare of the people