Farm loan waivers: A fresh round of economic crisis is in the making with populism taking lead in Asia's third-largest economy
Farm loan waiver is an easy tool; a promise by the politician to the farmer that their loans will be written off in exchange of votes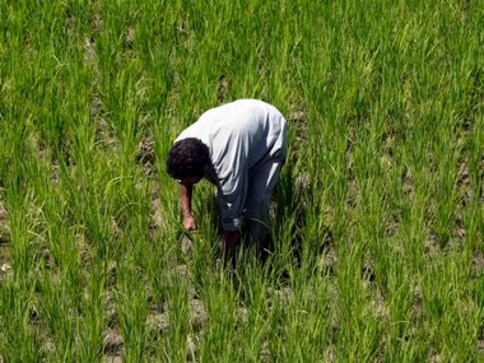 After Congress' win in three state-elections, the party wasted no time to announce farm loan waivers to fulfil the poll promises. In Madhya Pradesh, the new chief minister Kamal Nath has announced to waive loans up to Rs 2 lakhs, so did Chattisgarh chief minister Bhupesh Baghel while Rajasthan government will likely follow suit soon.
By announcing the loan waivers in these states, Congress president Rahul Gandhi has fulfilled his election promise. So did BJP a while ago in some of the states it rules--Maharashtra and Uttar Pradesh being the major ones. Also, there are few other states like Punjab, Assam and Karnataka which too have joined the loan waiver bandwagon. Arguably, the trend of loan waivers in this scale began with the mammoth Rs 70,000 crore loan waiver announced during the UPA regime.
How do farm loan waivers work?
Farm loan waiver is an easy tool; a promise by the politician to the farmer that their loans will be written off in exchange of votes; who wouldn't like the idea of freebies? The winning politician then uses taxpayers' money to repay these loans to banks, thus straining fiscal positions of state governments. Since banks do not get money on time from governments, this puts them on a back foot, forcing to go slow on further lending to farmers.
As a report from Kotak Institutional equities points out, agricultural loans saw a strong dip in Tamil Nadu and Andhra Pradesh two-three years post the announcement of the waiver.
"While the available data does not clearly substantiate our hypothesis given the other extraneous variables like monsoon, other government initiatives, etc. a back of the envelope calculation suggest a modest slowdown. Additionally, agriculture loan growth has been broadly strong in the years prior to the announcement of a loan waiver in most cases apart from Punjab. Additionally, the growth of agriculture loans in these states has been higher than the industry average or their regions prior to the announcement under most circumstances," the report says.
As a result, state governments that announce such schemes see their debt-to-GDP ratios shooting up. Since a farmer is dependent highly on seasonal rains, sooner than later he walks into another round of distress, very likely within the next two years itself and, once again looks at banks for credit.
But banks will be hesitant to lend aggressively. After a few years, on account of the continuing agrarian distress, the farmers' ability to repay their loans yet again takes a hit. At this stage, the farmer once again turns to the politician for another round of waiver. The politician agrees to this demand, in return of votes in the election. This cycle goes on. For a long time now, whether it is BJP or the Congress party, the common factor across poll manifestos has been farm loan waivers.
To win elections, politicians do not hesitate to embrace bad economics. In the latest case, Rahul Gandhi not only implemented loan waivers in Congress-ruled states, but also set the stage for a nationwide waiver by saying he will not let Narendra Modi sleep till he announces waivers across the country and added that this will form part of Congress' election manifesto in 2019.
What happens to the farmer?
That's an important question. Data collected from various sources in the past one decade indicates that farm loan waivers have largely failed to effect any meaningful improvement in the lives of farmers on the field. Despite several rounds of loan waivers by different parties, there is no meaningful improvement in the agriculture distress in the country, nor the number of poor farmers who are committing suicides has come down.
This is because the benefit of the farm loan waivers does not often reach the needy farmer. The small, landless farmer hardly relies on the formal banking system and often approaches unorganised moneylenders to secure credit. Several studies also point to the fact that the rich farmers with large landholdings often grab the benefit of farm loan waivers while those with tiny landholdings and no political clout get no real benefit. This is why the number of farmer suicides still continues to be at a high level. But remember these figures are only reported suicides.  Banks will hesitate to lend further in areas where loan waivers were announced because credit culture takes a big hit.
What happens to banks? Unfortunately, 70 percent of India's banking system is dominated by public-sector banks. This, in turn, means they do not enjoy autonomy to take business decisions. Often they are forced to blindly follow the burden of politically-motivated populist schemes. Logically, the burden of the farm loan waivers announced so far have fallen on these lenders. How does bank NPAs shoot up on account of loan waivers? The moment a farm loan waiver is announced, even the honest taxpayers stop repayments in the hope that their liabilities too will be included in the waiver package. This causes a spike in the NPA levels. In the aftermath of every loan waiver announcement, this has been observed. Already, in states like Karnataka and Madhya Pradesh, the agriculture NPLs have begun to shoot up in the run-up to elections. "As we saw in Karnataka, gross NPLs in MP have been rising in recent years. It was at 8% in FY2017 which increased to 11% prior to the elections," said Kotak Institutional Equities in its report.
What happens to states?
Inevitability, the state finances, especially those with a high level of debt, goes for a toss. State governments normally compensate banks through bonds over a period of time and this pushes their debt to GDP ratio and fiscal deficit figures. The impact of the recently announced farm loan waiver in Madhya Pradesh is likely to be huge. We don't know the exact figures yet but one report that quotes a government official says, the 4.1 million farmers in Madhya Pradesh have an outstanding loan of Rs 56,377 crore. Of this Rs 12,000 crore of loans are already bad and the last budget of the state (2018-19) was Rs 18,366 crore.
A Report by India Ratings had shown that the farm debt waivers announced by the five large states--Uttar Pradesh, Punjab, Maharashtra, Rajasthan and Karnataka--together will balloon the combined fiscal deficit of these states by Rs 1,07,700 crore or 0.65 percent of GDP this financial year. This sort of degradation in the state's finances on account of populist policies has been cautioned by the Reserve Bank of India (RBI) in its recent annual report.
In its report titled, State Finances: A Study of Budgets, the RBI revised estimate for GFD-GDP for FY18 to 3.1 percent as against earlier 2.6 percent earlier. "With states continuing announcements and roll-out of farm loan waivers, the budgeted GFD could be at risk, and the additional borrowing requirement could produce a concomitant impact on the already elevated borrowing yields," the RBI said in its report.
If not waiver, what is the solution?
Politicians pitch loan waivers as a solution to the farmers' woes. The argument is that the farmer in distress needs an urgent solution and a long-term solution can be worked out later. But, this reasoning is flawed for several reasons.
To begin with, there is no end to farm loan waivers once the spree kicks off. Ever since the UPA in 2008 announced farm loan waiver, at least a dozen loan waivers have been declared in different states as a key plank to win elections. But none of these worked to ease the pain of poor farmers, evident from empirical evidence so far.
States struggle with the implementation part since finding the needy farmer and filtering out unworthy applicants is near impossible in a short period of time. All the farm loan waivers given so far by governments (whoever is in power) have only offered temporary relief to the farmer. At the time of the next agricultural season, he goes in for another debt trap if there are no rains. Naturally, loan waivers can be a recurring solution every year. There is no blueprint yet for major reforms in the agriculture sector and scant attention is given towards improving the efficiency of the land under cultivation.
Problems run deeper
There is a deeper malaise in the farm sector on account of multiple factors that call for a structural overhaul to repair damaged farm-infrastructure via a reforms-based approach. However, the governments are merely relying on temporary solutions in the form of hiking MSPs, offering waivers and giving growers hope of unrealistically good days ahead. For instance, promising a doubling of farm income by 2022 without doing any groundwork is nothing but a utopian idea especially when a majority of Indian farmers still depend on seasonal rains as the main source of irrigation.
Also, remember that Indian farmer has the smallest landholdings the world-over. The global average of landholding size is 5.5 hectares. The per capita availability of land in India, from 1951 to 2011 declined by 70 percent, from 0.5 hectares to 0.15 hectares. Now, what is the problem with holding smaller pieces of land? It makes the life of the farmer a lot tougher as his costs escalate on all counts ---equipment, labour and crop treatment. Unlike rich farmers who own several hectares of land, these farmers will not have enough appeal among bankers as well.
Besides the above, there are several other factors that have fueled the agrarian distress — demonetisation triggered a cash crunch that put a freeze on the informal and rural economies for several months on end; higher costs of production; a lack of a competitive pricing mechanism; and the slow pace of migration from the conventional APMC system to technology-based E-Mandis. These are the areas politicians need to pay attention to beyond farm loan waiver announcements made before every election. If this is not done, politicians will be destroying the economy.
(Data support from Kishor Kadam)
Entertainment
In response to a Twitter user's appreciation post for Gandhi, Agnihotri wrote, "I like the ease with which he wears warm jackets indoors and goes without jacket outdoors. Also, ease with which he drinks chai outdoors and 5 course meal indoors. Easy drama. Easy followers. Good one."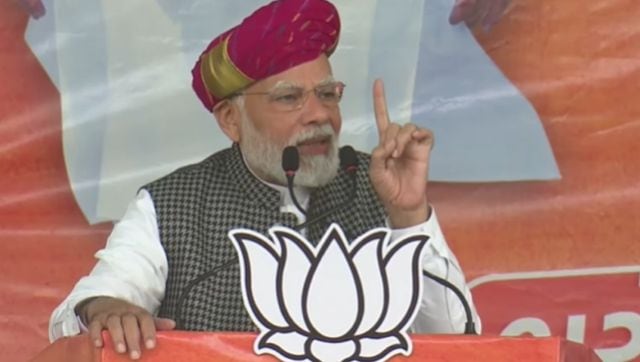 Opinion
In every way, Narendra Modi gains from this needless controversy before the nine state elections this year and the general election next year. And a master politician like him will not let this opportunity for his opponents to malign themselves go waste
Politics
The roadshow, previously planned for Tuesday, will now be held today from Patel Chowk to Parliament Street after a change in the party's schedule