Farm distress: Govt must restructure subsidy regime, invest more in rural infrastructure and agricultural research
Speeding up overall economic growth will absorb the slack in the agricultural sector and push up farm wages.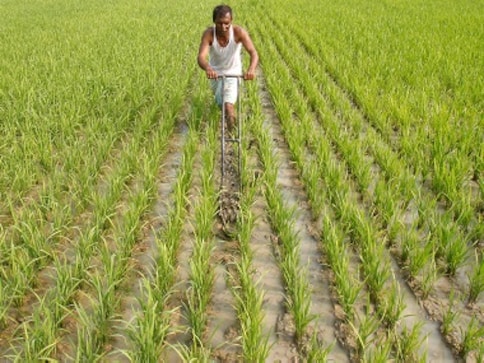 In the last week of November, the Maharashtra government withdrew an amendment from the upper house of the legislative assembly a day after it was passed by the state's lower house. The bill would have confirmed an ordinance which the state had passed in October that allowed farmers to sell their produce outside the mandis or regulated wholesale markets without paying a mandi cess.
Maharashtra has 306 mandis of which 16 threatened to shut down if the bill was not withdrawn. The number was small but included the large mandis of Mumbai and Pune. Rather than standing up to pressure, the government caved in.
According to a 2012 paper by IFPRI, a think tank, the commission on auctions in Mumbai's Vashi market ranged from 6 percent to 15 percent. That compares with the fee of 0.5 percent or less charged on stock market transactions.
When Maharashtra passed the ordinance, Pravesh Sharma, a former agriculture secretary of Madhya Pradesh doubted that the assembly would confirm it. His observations turned out to be prophetic. Sharma was speaking from experience. As recently as June, he was in Uttar Pradesh's Mainpuri district to procure maize for a private buyer. He offered to pay Rs 50 per quintal more than the prevailing market price, but the district's mandi officials insisted on him paying the mandi cess though the transaction would have happened outside the market yard.
The inability of farmers to get remunerative prices for their produce is the reason they are in perennial debt. Market forces are partly to blame. Global commodity prices have come off the highs that prevailed for much of the past decade.
But our governments are also to blame. To ensure low prices for consumers they have meddled in markets, imposing stocking restrictions on traders, denying farmers access to export markets when domestic prices are lower or resorting to price-damping imports when they are higher. A study by ICRIER, a think tank, for OECD, a club of rich countries, shows that Indian farmers got 14 percent less than international prices on average every year from 2000 to 2016.
It is important to get agri-markets right and fix supply-chain inefficiencies so farmers get remunerative prices and a higher share of the rates that consumers pay.
Agricultural marketing reforms have been talked about since early in the last decade when the Atal Bihari Vajpayee government passed the model Agricultural Produce Market Committee (APMC) Act. Though most states have passed similar legislation, they have carved out exceptions that have kept farmers in the thrall of the commission agents.
When protesting farmers from across the country gathered in Delhi towards the end of November, their main demands were remunerative prices and debt relief.
Persuading states to give farmers the freedom to sell will not be easy, given the political heft of traders and commission agents. The Centre will have to goad them into action with a set of incentives and penalties, as it did with the Goods and Services Tax (GST).  It will need an agriculture minister who can make friends and act with conviction.
Even if farmers are given the freedom to sell, they will not be able to exercise it without the freedom to borrow. Unless they can get loans from banks, they will be forced to borrow at usurious rates from commission agents or suppliers of inputs like fertiliser and pesticides, who in turn will force them to sell produce to them soon after harvest, when prices are low, and settle their dues.
This is the reason why commission agents are unwilling to let go. It also explains why governments are willing to shower loan waivers but are less-than-keen on structural reforms that will break the cycle of debt and loan waivers.
The Narendra Modi government has introduced a number of reforms but it has not followed them through. About 560 of the country's 7,500 mandis have been migrated to a nationwide electronic trading platform. But remote buying and selling–which would have made the markets more competitive – cannot happen in the absence of quality standards, and grading and assaying facilities at the mandis. Traders are also resisting electronic payments which prevent non-permitted deductions.
Though crop insurance premiums payable by farmers have been slashed, the coverage of non-loanee farmers needs to increase. Claims need to be settled faster and the premiums that insurance companies charge needs to be lowered so there is lower subsidy outgo.
Rather than enable the enterprise of farmers, governments have chosen to hobble them with benevolence. Increases in minimum support prices and farm loan waivers fit into the politics of posturing. But they do not address the causes of distress.
Indian farming holdings are on average too small to be profitable. Farmers should be able to lease out land for long periods without fearing about the loss of ownership. Though the numbers dependent solely on agriculture for their livelihood has declined, there are still a large number of people engaged in the activity. They need to be able to get better-paying jobs in the construction industry or in labour-intensive sectors like garment-making. Speeding up overall economic growth will absorb the slack in the agricultural sector and push up farm wages.
India's policy of supporting agriculture will have to change. A fixed per acre payment to farmers is less trade-distorting and wasteful than subsidising inputs like water, electricity and urea.  Telangana gives Rs 4,000 per acre per season to farmers but has not done away with farm loan waivers or input subsidies. Its income support is also not available to tenant cultivators; it goes to landowners.
Even if they have access to markets, farmers' income will not rise if their costs do not fall. This calls for productivity improvements. Farmers should have access to the best technologies. Governments must restructure the subsidy regime, so they can invest more in rural infrastructure and agricultural research.
Making agriculture economically and environmentally sustainable is not easy. Twenty-six years after big-bang reforms were initiated it still remains the most unreformed sector. There are many good initiatives and plenty of bad ones. Without a clear strategy and the conviction to implement it, we will continue to muddle along.
(The writer is a consultant to ICRIER and blogs on www.smartindianagriculture.com)
Business
The Economic Survey of India is the most detailed analysis of India's economy carried out by the government. This year's survey is likely to peg the GDP growth for 2023-2024 at 6 to 6.8 per cent, the slowest in three years
World
According to the World Economic Forum, Davos 2023 is calling for 'bold collective action' to address intersecting crises ranging from climate change and energy shortages to food insecurity and forced migration
World
The war in Ukraine which lead to an increase in oil and food prices has largely impacted the economy in Nepal