Family Trusts: Why senior working professionals should opt for them for financial security
It is important to ensure access to both liquid and illiquid assets at an early stage in life to provide a secure financial future for family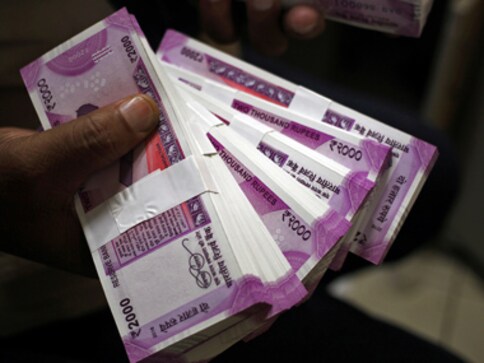 There is a gradual rise in the number of senior working professionals especially in urban areas. The regular and increasing flow in income is facilitating, financial options but this does not necessarily translate to financial stability if they don't have a financial plan which ensures financial security and surplus for additional expenditures.
Access to both liquid and illiquid assets at an early stage in life has its benefits but ensuring those assets provide a future for your family and loved ones, is the key to financial stability.
Today most families have become nuclear in nature. Life is uncertain and we are surrounded by opportunities and risks. We have many aspiration and plans for our family. We read many unfortunate news like, accidents, blasts or sudden death due to various health related issues.
The recent railway overhead bridge stampede where 23 people lost lives and the Gorakhpur building crash killing 17 are some prominent examples of such uncertainties. A recent example of a senior executive and his wife, who died on the Mumbai-Pune expressway due to a car crash, leaving behind injured kids proves that people are dying due to various reasons other than natural disasters and health issues in today's world.
We usually have a tendency to behave like we are super humans, as if nothing bad or wrong will ever happen to us. For instance, many people don't like to wear a helmet while riding a bike or don't wear a seat belt while driving. Our attitude is too casual towards life which can not only hamper us but the entire family and businesses,especially when we are at a senior professional post.
Many of us have heard about Trust formations but, not everyone knows how a Trust setup can be a great option for working professionals to ensure that the money earned is spent/ utilized wisely.
But some prudent individuals have decided to act responsible In last few years we have worked with many senior professionals who have executed a proper estate plan. They have not only written a will but also executed a family Trust to mitigate the following contingencies such as sudden death, incapacitation, separation, legal issues and formalities, differently-abled children, family security, providing for kids education, providing for shelter, old age and retirement, medical emergencies etc.
Some reasons that most professionals consider for setting up a private trust are to make arrangements for one's family and future additions - Only existing members can be covered via a will. Making gifts -- One can specify at what age and in what circumstances his intended beneficiaries can have them. Protecting assets --If one does not want the beneficiary to have full control of them. Avoid future family conflict arising out of control -- Appoint a professional to manage his properties without losing control. Case where one has minors as beneficiaries --  One can appoint a professional administrator or manager. Differently-abled children  -- A trust can be set up to provide and take of the differently abled family members.
In divorce or separation, a Trust comes very handy. The kid's future and welfare can be planned. It helps in avoiding conflict by helping to reduce or avoid conflict among family members. There are other advantages as well such as minimizing taxes and legal expenses associated with your estate wealth preservation for intended beneficiaries. Assets that pass through Trusts are generally not subject to probate proceedings and so unnecessary delay, expense, and publicity can thus be avoided.
Some specific aspects to cover include definition how the funds can be used, responsibilities and duties of the trustees in case of minor kids, administration and guidelines for the trustees in case of sudden death of the settlors, responsibilities and duties of the trustees in case of minor kids, guidelines for the trustees where the beneficiary is differently-abled, how the assets will be managed in case of divorce or separation, restriction clauses for spendthrifts and extravagant family members, special care of senior citizens, actionable for incapacitation.
(The author is Managing Director,Terentia -  an estate planning firm)
Business
Here are ten questions to ponder on and if you find yourself ticking majority of the boxes affirmatively, get yourself a personal financial plan.
Investing
If you find your suddenly single due to a bereavement, you need to get your finances in order even while you deal with the pain of personal loss
Investing
Today, we bring you financial planning for those planning a baby soon. To know more, read on.