Falling inflation, GDP pain: Why RBI will have to give in to growth lobby sooner than later
Pick up in factory output and slowing inflation augurs well for the economy and, if sustains, can support the revival in GDP growth
The highlight of the December industrial production numbers is that manufacturing is one of the major contributors to economic growth this time. This is important as manufacturing revival is crucial for broad-based recovery in the economy and reaffirms hopes that sustainable economic revival may be on the cards. Growth lobby is enthused particularly after seeing the November factory output numbers which came at 25-month high of 8.4 percent.
In December, the Index of industrial production (IIP) grew by 7.1 percent compared with 8.8 percent in November. Growth in manufacturing sector was registered at 8.4 percent, a tad lower than 10.7 percent seen in the previous month, but still continued to be strong. Electricity and capital goods grew smartly by 4.4 percent and 16.4 percent respectively. Both the consumer durables and non-durables disappointed with lower growth. But overall, the pick-up in factory output looks promising.
Having said that a section of economists do not give too much of importance to IIP figures. For instance, like last month, digestive enzymes and antacids continue to contribute the highest number which is hard to explain. In December, this part constituted 2.25 percentage points to the IIP, just like it contributed 2.5497 percentage point in the previous month. This is a bit that is puzzling some economists and raises larger questions on the quality of IIP data. But, if one takes the numbers for face value, things are beginning to look up.
On the other hand, the retail inflation for the month of January came lower at 5.07 percent compared to 5.21 percent last month. This was aided by improvement in the prices of food and vegetable items. Pick up in factory output and slowing inflation augurs well for the economy and, if sustains, can support the revival in the GDP growth in the third quarter. There are a couple of other encouraging factors too. Auto sales have begun to pick up starting December.
In January, auto sales across segments grew by a healthy 7.5 percent, according to data released by the society of Indian automobile manufactures. "A concurrent improvement in PMI-manufacturing, a bottoming-out in capacity utilisation rates, auto output/sales, and better core industries growth, affirm that the impact of GST-led disruptions are easing, which is likely to see the GVA (Gross value-added) growth recover from 5.8 percent in H1 FY18 to 6.5-7 percent in H2 (December and March 2018 quarters)," said Radhika Rao, India Economist at DBS Bank.
Similarly, in the last monetary policy review, the monetary policy committee (MPC) sounded optimistic about the growth outlook. It had said growth outlook for next fiscal year looks better given a few factors. These include, a) GST coming on track, b) early signs of revival in investment activity as reflected in improving credit offtake c) recapitalisation of public sector banks, and d) expected improvement in export growth on account of improving global demand.
"Taking into consideration the above factors, GVA growth for 2018-19 is projected at 7.2 percent overall – in the range of 7.3-7.4 percent in H1 and 7.1-7.2 percent in H2 – with risks evenly balanced," the MPC said. If inflation continues to ease, there will be pressure likely on the MPC to cut rates.
According to this report in The Times of India, union finance minister Arun Jaitely has already flagged the issue of lower interest rates once again at the customary post-budget meeting of the Reserve Bank of India board.
MPC, in the last policy, had cited continuing uncertainty of inflation trajectory as a dominant reason for not tinkering with rates for now. But, if inflation continues to fall, it won't have many excuses ahead for not cutting rates.
(Data support from Kishor Kadam)
Business
Central Bank Vice President Luis de Guindos said that even a recession over the winter is not enough to reduce inflation without further rate hikes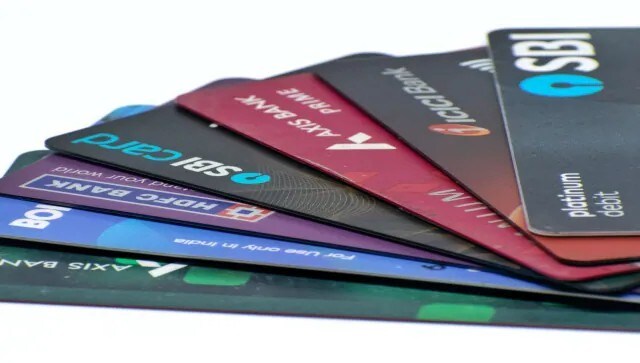 Explainers
As per RBI, tokenisation refers to replacement of actual card details with an alternate code called the 'token' which shall be unique for a combination of cards, token requestor and device. This means an extra layer of security and that websites will no longer have card details on file
Business
The Manila-based multilateral funding agency has raised the inflation forecast for the current fiscal year ending in March 2023 to 6.7 per cent from its earlier projection of 5.8 per cent