Falling incentives, rising costs push Ola, Uber drivers on a one-way road to debt
Unless cab aggregators take immediate steps to hike their earnings and improve driving conditions, cutting the cord may be the only way out for these drivers
Pune, Maharashtra: Sachin Benke, a driver-partner with Uber in Pune, was caught in a debt trap. With driver incentives dipping, his earnings had reduced and expenses on the car he had bought on loan in 2014 were mounting. Benke started out with operating his car for Ola for the first eight months and then moved to Uber, whom he drove with for three years.
He made good money for the first two years. The first year was especially good, and he was making as much as Rs 60,000-65,000 every month. "Even though the company had assured Rs 1.5 lakh per month, I was happy with my earnings," said Benke.
But the dream run was soon over and driver incentives started decreasing. In the next one-and-a-half years, his earnings fell from about Rs 2,000 a day to Rs 500-600. He missed three installments of his car loan. His vehicle was towed away by the finance company, which went on to bill him about Rs 80,000 for charges like parking (his car was parked on their premises) and penalty for the missed installments. Benke was forced to borrow money from his friends at an interest of 10% to pay this bill and penalty.
To add to his troubles, his mother was hospitalised after being detected with cancer.
"I was digging more graves to save myself from the first," he said angrily. After he got his car back, Benke was still making only Rs 500-600 a day, which wasn't enough to repay his car loan, feed his family, pay hospital bills, cover his children's education, and manage other expenses. "I had to work over 17 hours a day to earn even this small amount. And I didn't have any time to rest or to spend with my family," said Benke. Up to his neck in debt, he sold off the car and got out of the business.
Benke's isn't a one-off case -- it's the story of almost every driver who's attached to cab aggregators like Ola (ANI Technologies Pvt Ltd) and Uber (Uber India Systems Pvt Ltd). For the last couple of years, they have been struggling to make ends meet because of reduced incentives and high commissions being charged by these companies. The cab strike from March 19-24 was a brief protest to make these companies pay heed to their suffering. The strike was called off after both Ola and Uber agreed to look into the demands, and the drivers are expecting to hear from them in two weeks. A Mint article on the business model of cab-hailing firms reports that "incentives as a proportion of overall ride value fell to 17% in the September quarter of 2017 from as much as 62% in the year-ago period."
Maharashtra Navanirman Vahatuk Sena (Maharashtra Navanirman Sena's transport wing), which spearheaded the strike of Ola and Uber drivers in March, believes 70% of the drivers with Ola and Uber in Mumbai are facing difficulties in paying their loans. The percentage of drivers in Pune is about the same, Vahatuk Sena leader Nitin Nandgaonkar said.
During the strike, Nandgaonkar had said that these companies were forcing drivers into debt through their policies, leading to banks seizing vehicles when they default on loans. "These companies are hand-in-glove with the banks. After the banks seize vehicles, Ola and Uber buy the same and lease them out to new drivers. They also employ bouncers, who push our poor drivers out whenever they try to complain. Let me warn them, that if our drivers decide to act, their bouncers will not be any match for their collective strength," said Nandgaonkar.
The two week period sought by cab aggregator companies to consider demands of protesting drivers ended on April 5. "The companies should get back to us on 9 or 10 April," said MNVS president Sanjay Naik, adding that he is in touch with them regularly. Naik is confident that the outcome will be positive. Besides the companies' decision, he believes the crisis will be resolved as the Maharashtra City Taxi Rules 2017 is bound to be implemented in the next three to four months. The Rules have provisions for minimum wages and monthly wages for the drivers, among other provisions, he said.
Both Ola and Uber didn't respond to requests for comments on what they plan to do alleviate the drivers' plight.
Long days of toil, but no respite in sight
Meanwhile, the loans tick like time bombs and drivers continue to work cruelly long days without rest or respite, hoping against hope that the situation improves. Matin Sheikh, Suryakant Andhale, and Mushtak Sheikh, all drivers with Ola, spend at least 14-16 hours on the road every day and go home exhausted with less than Rs 1,000 to show. "We need to make at least Rs 2,000 a day to be able to meet our expenses and make this a sustainable business," said Matin. "How long is Ola going to pander to its customers? We understand they did it to solidify their customer base, but it's done now. Ola must increase the driver rates and reduce the commission it takes, only then will we be able to manage our expenses," he added.
MNVS chief Naik agrees that daily earning should be a minimum of Rs 2,000. "We have also asked to fix a daily rate for cars," he said.
Andhale almost lost his car to the bank last month. He had defaulted on two instalments. If he defaulted on the third, the bank would take away his vehicle. Even after driving with Ola for two years, he has less than Rs 4,000 in his account. He had to borrow money from friends and family to repay the two instalments, amounting to Rs 30,400. "I got a breather from the bank after paying off this amount. But the 15th of this month is close, and I don't know how I am going to manage the next instalment," said the frail young man, a resident of Pune. Andhale has 17 monthly instalments left.
Sunny Waingade, a driver-partner with Uber, has also been facing difficulties in repaying the monthly instalments of about Rs 16,000 for his Toyota Etios. The past six-seven months have been particularly bad. It was when he started getting persistent calls from his finance company to make the payment, which was delayed a few times, that he spoke to other drivers. He realised that all of them were in the same boat. "For the same number of rides, Uber has drastically reduced the amount we used to earn," he said. It's like a cut in his salary for the exact same job. His repeated emails requesting the old payment structure have gone unanswered. If the earnings don't improve, Waingade will consider selling his car.
Benke, however, is free of this vicious cycle. Six months ago, he sold off his car and freed himself from the cab aggregator. He used the money he got from selling the car to repay most of his loans, and has just Rs 40,000 remaining to pay now. He now drives a private car, earning Rs 17,000-18,000, gets Sundays off, and most importantly, lives life without the sword of debt hanging over his head. And yes, his advice to all aspiring cab drivers is never to join a cab aggregator.
(Shatakshi Gawade is a Pune - based freelance writer and a member of 101Reporters.com, a pan-India network of grassroots reporters)
Find latest and upcoming tech gadgets online on Tech2 Gadgets. Get technology news, gadgets reviews & ratings. Popular gadgets including laptop, tablet and mobile specifications, features, prices, comparison.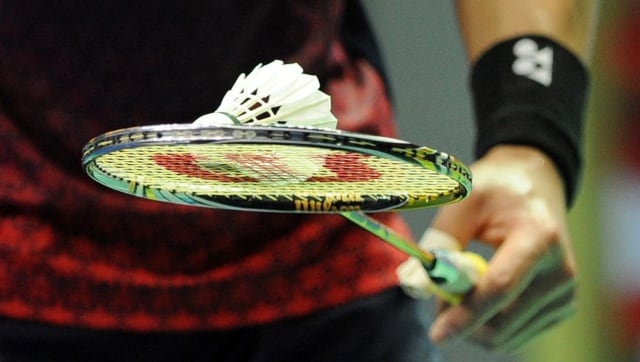 Sports
Cancelling the 3-11 October event would be a major blow to badminton's restart, as it was the biggest event left on the calendar this year after the Olympics were postponed.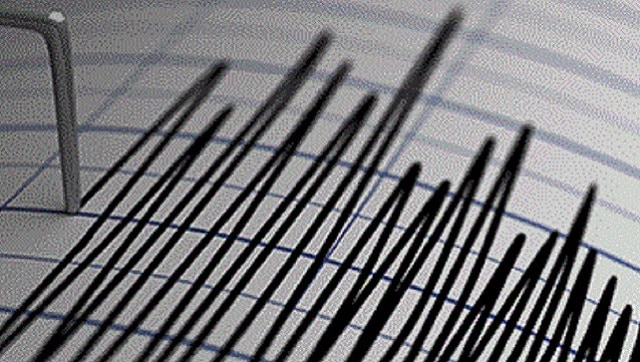 India
The first earthquake of 4.0 magnitude was felt in Dahanu tehsil at 11.41 pm, while the second one of 3.6 magnitude was recorded at 12.05 am in Talasari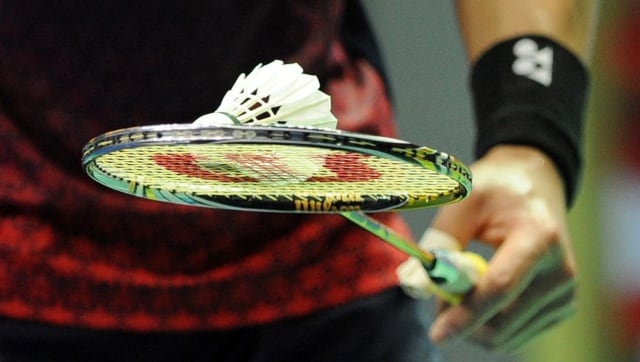 Sports
The BWF has, however, decided that the Denmark Open will proceed as originally planned in the BWF Tournament Calendar (13-18 October).