Reliance Communications-Aircel merger: The Rs 35,000 cr giant has to gear up for a difficult life
Until funding becomes more clear, once can only say the merger is just another way of surviving for both Reliance Communications and Aircel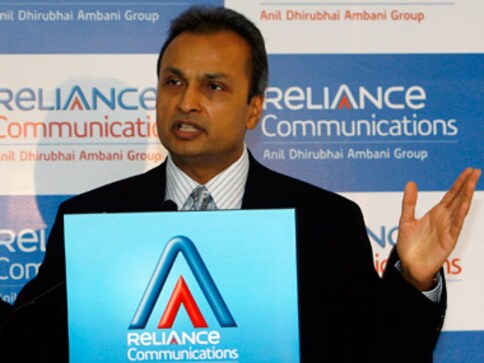 Days after Reliance Jio launch and ahead of the biggest spectrum auction that starts on 1 October, the Indian telecom space has seen the biggest merger yet - of the wireless operations of Reliance Communications with Aircel.
The merger will create a giant telco with a net worth of Rs 35,000 crore and asset base of Rs 65,000 crore. As the telecom space once again starts buzzing with action, here's a low down on what the deal means:
What is the deal all about?
RCom and Aircel's majority owner, Malaysia's Maxis Communications Berhad (MCB), has signed definitive documents for the merger of their Indian wireless businesses. RCom and Aircel will hold 50 percent each in the new company. The board of the new company will have equal representation from the two sides. MTS (Sistema) will continue to hold 10 percent stake in RCom with no presence on the board. In November last year, RComm had announced the takeover of the telecom business of Indo-Russian venture Sistema Shyam (brand name MTS) in a deal valued at Rs 5,000 crore ($730 million). As part of the deal, Sistema Shyam is holding hold about 10 percent stake in RCom.
What are the details of the merged entity?
As noted earlier, the merged entity will have a net worth of Rs 35,000 crore and asset base of Rs 65,000 crore. It will hold 451 MHz of spectrum pan-India -- Aircel's 187.6 MHz, Sistema Shyam's 39.4 MHz and Reliance Communication's 224 MHZ. This forms 19.3 per cent of total spectrum. According to RComm, this is the second-largest spectrum holding among all operators and spreads across 448 MHz, 850 MHz, 900 MHz, 1,800 MHz and 2,100 MHz bands.
It will have a customer base of about 194 million, including 110 million of RComm and 84 million of Aircel ranks. According to CNBC-TV18, this will be the second largest with others being Airtel's 250 million, Vodafone's 198 million and Idea's 175 million.
The TV channel said in revenue market share, the combined business will trail Idea with 10 percent share compared with Idea's 20.1 percent. Airtel and Vodafone will have revenue market share of 31.6 percent and 22.6 percent. In other words, the merged business will overtake Idea Cellular Ltd in terms of subscription numbers although it will still lag in terms of revenue. An RComm press release says it will rank among the top three operators by revenues in 12 important circles.
As far market shares are concerned, RComm has 9.8 percent, Aircel 8.5 percent and Sistema 0.7 percent.
The new company will have a debt of Rs 28,000 crore, equally divided between the two groups. This, however, excludes the spectrum payment liability of Rs 6,000 crore. The companies estimate the net present value (NPV) of capital expenditure and operating expenditure synergies at Rs 20,000 crore.
The new entity will be renamed and re-branded. It will be managed by an independent professional team under the supervision of the board, the press release said. It will also be listed at a later stage. The deal is expected to close in 2017.
What are the managements saying?
"We expect this combination to create substantial, long-term value for the shareholders of both Reliance Communications and Maxis (holding arm of Aircel), given the benefits of wide-ranging spectrum portfolio and significant revenue and cost synergies," said RComm chairman Anil Ambani in the press release.
Meanwhile, Maxis sees the merger as its commitment towards the Indian market. "Since acquiring Aircel in 2006, Maxis has invested in excess of Rs 35,000 crore into Aircel, making this one of the largest foreign investments into India, not only in the telecom industry but across all sectors," the Malaysian company said.
"The magnitude of this investment, and the further equity commitment in support of this deal, are underpinned by Maxis' belief in the long term growth potential of both India and the Indian telecom sector," it added.
Both the companies have committed to infuse more funds into the merged entity once the merger is completed sometime next year. They have also said they are in talks with international investors.
What is the impact on RComm and Aircel?
According to the statement, RCom will continue to own and operate its high growth businesses in the domestic and global enterprise space, data centres, optic fibre and related telecom infrastructure, besides owning valuable real estate.
Most importantly, the deal will help Reliance Communication - the most leveraged listed telecom player in India - cut its debt by Rs 20,000 crore ($3 billion), or more than 40 percent of its total debt, said a report in Reuters. Aircel's debt will fall by about Rs 4,000 crore.
As of end-March, Reliance Communications had net debt of Rs 41,362 crore. Closely-held Aircel had Rs 18,500 crore debt as of 2013, Reuters report said citing rating agency ICRA.
What is the significance of the deal?
For one, the merger is a much speculated, awaited one. Both the companies had entered into non-binding talks in December 2015. Since then there have been intense speculation about the realisation of the deal.
More than that, it signals that consolidation is gathering pace in the Indian telecom space, where with the launch of Reliance Jio has intensified competition.
What are the experts saying?
Though the deal has many synergies between the two companies there are concerns about the financial strength of the merged entity in the face of the heightened competition.
"The move will increase the subscriber base of Reliance Communications, which is positive for the company," Chandan Taparia, analyst with Anand Rathi Financial Services has been quoted as saying in this report in the Financial Express.
Market expert Prakash Diwan said on CNBC-TV18 that the deal is unlikely to bring much relief to the debt issues of Reliance Communications. The merged entity will continue to be cash strapped for some more time, at least for 3-5 years. Meanwhile, SP Tulsian of sptulsian.com said the valuation at which RComm is likely to sell its tower business, Reliance Infratel, is what will make a difference for the company. Reportedly, the company is in talks with Canadian fund Brookfield to sell a significant stake in Reliance Infratel at a valuation of $2.5-3 billion.
However, Mobis Philipos of the Mint newspaper raises the most pertinent question. What will happen to the merged entity if no deal fructifies with international investors?
"...Unless the company clears the air about the debt that will sit in the new entity and how it plans to infuse equity, there is little reason for investors to get excited about the merger announcement," he says in the article.
Until things become clearer, as Jigar Shah, chief executive at Maybank Kimeng Securities India, tells Reuters, one can only say, "It is just another way of surviving."
"They can become better only if the two partners bring further cash into the business and they buy a reasonable amount of 4G spectrum," he says.
With PTI & IANS
Disclosure: Firstpost is part of Network18 Media & Investment Limited which is owned by Reliance Industries Limited.
News & Analysis
Reliance Communications has received 99.99 percent shareholders approval for the merger of its wireless business with Aircel.
News & Analysis
With about 980 million wireless users, India's mobile market trails only that of China.
News & Analysis
Vodafone and Idea Cellular merger deal is expected to be completed by March next year, as all regulatory approvals are likely to be obtained by that time.