Factbox: Semi-automated driving systems: Not all are 'hands free'
(Reuters) - At least five automakers offer some form of semi-automated driving system in the United States — but not all are truly 'hands free' because they require the driver to keep his or her hands on the wheel.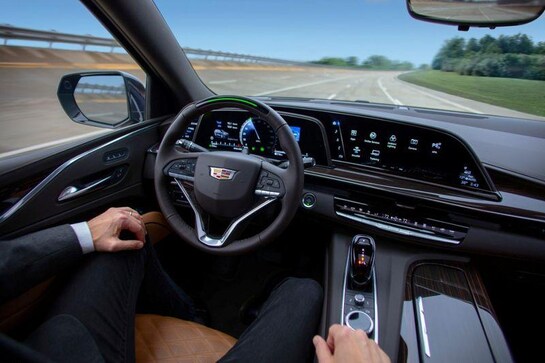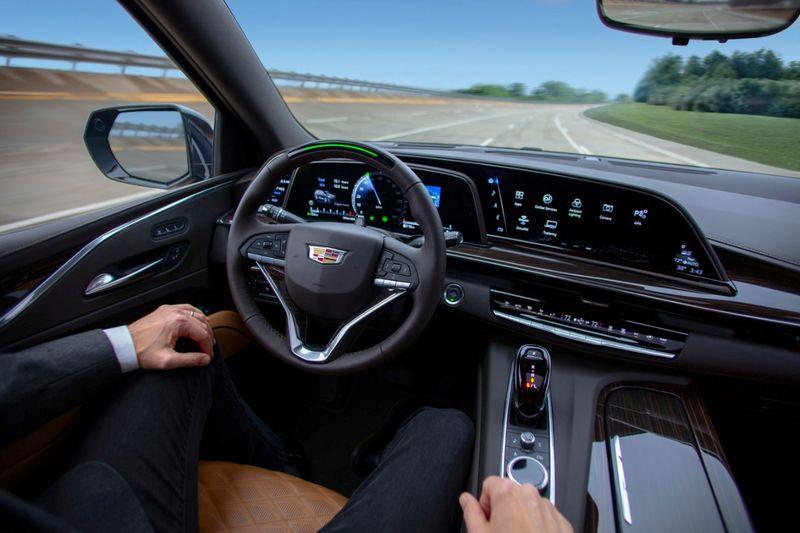 (Reuters) - At least five automakers offer some form of semi-automated driving system in the United States — but not all are truly "hands free" because they require the driver to keep his or her hands on the wheel.
General Motors
Super Cruise: General Motors Co describes this as a "hands-free driver assistance feature" for use on "compatible highways" - mainly freeways and divided highways. The system is available as standard or a $5,000 option on the Cadillac CT6 sedan, depending on trim level, and will be offered later this year on the redesigned 2021 Cadillac Escalade. It will be extended to other GM brands next year, starting in summer with the new 2022 Chevrolet Bolt EUV crossover.
Nissan
ProPILOT 2.0: Nissan Motor Co Ltd offers its ProPILOT Assist, a "hands-on driving assistant," on a variety of U.S. models. In Japan, the company has introduced ProPILOT 2.0, which it describes as a "driver assistance system" with "hands-off single-lane driving" capability. The automaker showcased ProPILOT 2.0 last year on the Ariya EV crossover concept, which goes on sale later this year in the United States.
Tesla
Autopilot: Tesla Inc says its so-called Autopilot feature, introduced in 2015 and since updated, "enables your car to steer, accelerate and brake automatically" within its lane. It is an extra-cost option on most models. A more advanced $8,000 version, called Full Self Driving, adds automatic highway lane changes, automated parking and "assisted stops" at traffic-controlled intersections. Tesla says both variants are intended for use by "a fully attentive driver" who keeps his or her hands on the steering wheel "and is prepared to take over at any moment."
Ford
Co-Pilot360: Ford Motor Co said it will offer a new hands-free driving feature called Active Drive Assist as part of its CoPilot360 safety bundle, starting in fall 2021 on the Mustang Mach-E.
BMW
Extended Traffic Jam Assistant: BMW says this optional feature on several of its U.S. models provides "partially automated steering input on limited-access highways" up to 40 mph.
(Reporting by Paul Lienert and Ben Klayman in Detroit; Editing by Matthew Lewis)
This story has not been edited by Firstpost staff and is generated by auto-feed.
Find latest and upcoming tech gadgets online on Tech2 Gadgets. Get technology news, gadgets reviews & ratings. Popular gadgets including laptop, tablet and mobile specifications, features, prices, comparison.
World
By Doina Chiacu and Valerie Volcovici WASHINGTON (Reuters) - Top aides to President Donald Trump on Sunday raised the possibility of the Congress passing piecemeal coronavirus relief legislation - an approach opposed by Democrats - with a deadline looming on the expiration of enhanced unemployment benefits. A day before Senate Republicans were due to introduce a $1 trillion coronavirus relief bill that includes reduced federal unemployment benefits, U.S.
World
By Yury Zolotarev and Andrew Osborn KHABAROVSK/MOSCOW (Reuters) - Tens of thousands marched in the Russian far east on Saturday, the third such weekend protest in a row, to express their anger over what they say is President Vladimir Putin's mishandling of a local political crisis. Residents of Khabarovsk, around 3,800 miles (6,110 km) and seven time zones east of Moscow, are unhappy about the detention this month of the wider region's popular governor, Sergei Furgal, who was arrested on murder charges he denies.
World
LONDON (Reuters) - Britain's government is set to announce all travellers from Spain arriving after midnight (2300 GMT) on Saturday will need to spend two weeks in quarantine in case they are infected with coronavirus, the Sunday Times newspaper reported. "Second wave of Covid-19 there has prompted decision to kick Spain off the safe country list," the newspaper's political editor, Tim Shipman, said on Twitter. Britain's health ministry had no immediate comment on the report.