Factbox: Global COVID-19 fundraising meeting raises $6.9 billion
By Foo Yun Chee BRUSSELS (Reuters) - A pledging summit on Saturday raised 6.15 billion euros ($6.9 billion) to tackle COVID-19. The event was part of a joint initiative by the European Commission and the advocacy group Global Citizen and included a star-studded globally televised and streamed concert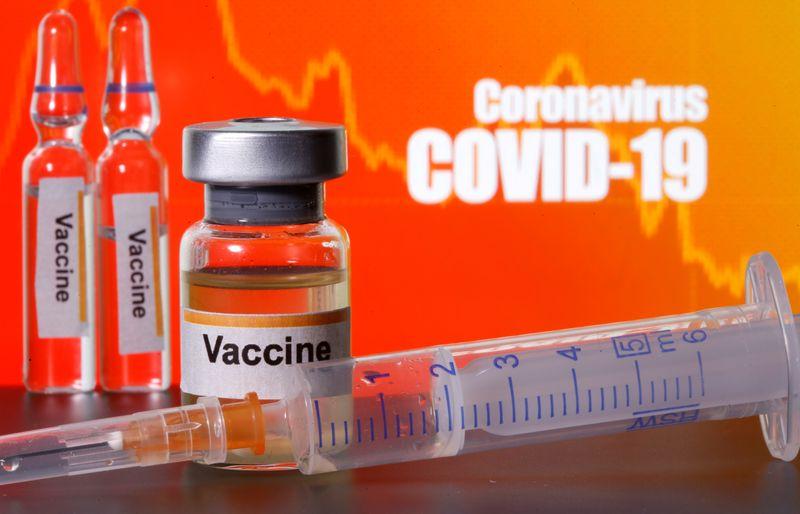 By Foo Yun Chee
BRUSSELS (Reuters) - A pledging summit on Saturday raised 6.15 billion euros ($6.9 billion) to tackle COVID-19. The event was part of a joint initiative by the European Commission and the advocacy group Global Citizen and included a star-studded globally televised and streamed concert.
Pledges by the following countries:
Belgium - 11.5 million euros to the World Food Programme, 4 million euros to the WHO's COVID-19 solidarity response fund
Canada - C$120 million for the ACT Accelerator, C$180 million for COVID-19 humanitarian and development aid
Denmark - DKK16 million to the United Nations Population Fund
Economic Community of West African States (ECOWAS) - US$25 million towards West Africa's COVID-19 relief and development
European Commission jointly with European Investment Bank - 4.9 billion euros to help countries recover from the pandemic
Germany - 383 million euros to support the Global Fund's response mechanism and Global Citizen's crisis network
Luxembourg - 800,000 euros to the COVID-19 Therapeutics Accelerator
Netherlands - 25 million euros for procurement of a vaccine for countries needing it the most
Norway - $10 million to vaccine alliance GAVI
Qatar - US$10 million to the WHO
Serbia - 100,000 euros to vaccine alliance CEPI for vaccine research
Spain - 10 million euros to the Coronavirus Global Response initiative
Sweden - 46 million euros to the WHO Solidarity Response Fund
Switzerland - 20 million euros to ensure equal access to a vaccine and testing
United States - $545 million for COVID-19 relief
($1 = 0.8915 euros)
(Reporting by Foo Yun Chee; Editing by Frances Kerry)
This story has not been edited by Firstpost staff and is generated by auto-feed.
Find latest and upcoming tech gadgets online on Tech2 Gadgets. Get technology news, gadgets reviews & ratings. Popular gadgets including laptop, tablet and mobile specifications, features, prices, comparison.
Business
By Arunima Kumar (Reuters) - Aurora Cannabis on Tuesday announced a new round of staff reductions and plans to shut five facilities over the next two quarters, as the COVID-19 pandemic pummels the cash-crunched cannabis industry. For most marijuana companies in Canada, which legalized recreational cannabis in October 2018, profits have proven elusive due to fewer-than-expected retail stores, cheaper rates on the black market and slow overseas growth. The industry has been further hit by the COVID-19 crisis, which has also upended financial markets, making it harder to get investor dollars
Business
NEW DELHI (Reuters) - India has imposed an anti-dumping duty on flat rolled steel products that are plated or coated with alloy of aluminium and zinc originating in, or from China, Vietnam and South Korea, according to a government order https://www.cbic.gov.in/resources//htdocs-cbec/customs/cs-act/notifications/notfns-2020/cs-add2020/csadd16-2020.pdf issued on Tuesday. The duty will be in the range of $13.07-$173.10 per tonne for 5 years, according to the statement
Business
By Diptendu Lahiri (Reuters) - Gold prices surged to their highest since October 2012 on Tuesday, driven by a weakness in the U.S. dollar and widespread monetary stimulus packages by central banks as a jump in coronavirus cases dents the economic outlook