Facebook working on voice assistant to rival Amazon's Alexa: CNBC
(Reuters) - Facebook Inc is working on a voice assistant to rival the likes of Amazon.com Inc's Alexa, Apple Inc's Siri and Alphabet Inc's Google Assistant, CNBC reported on Wednesday, citing several people familiar with the matter. The move is coming out of the company's augmented reality and virtual reality group, a division that works on hardware, including the company's virtual reality Oculus headsets, the CNBC report said. Facebook did not immediately respond to a Reuters request for comment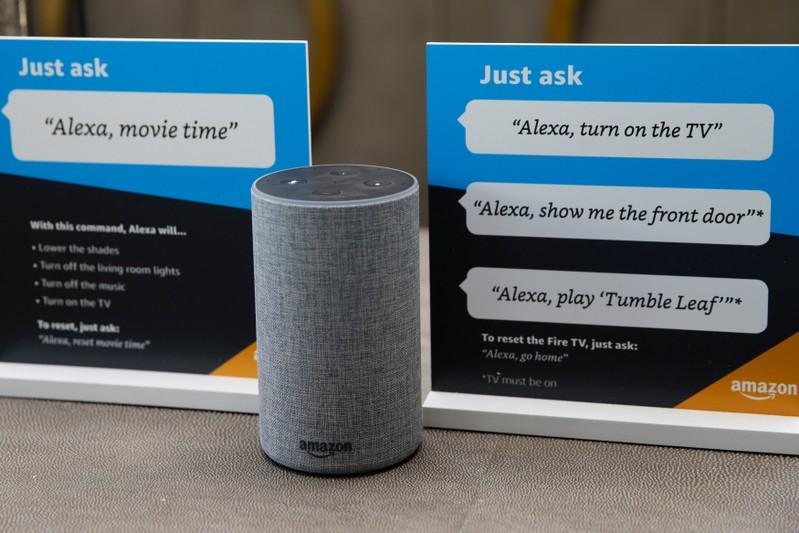 (Reuters) - Facebook Inc is working on a voice assistant to rival the likes of Amazon.com Inc's Alexa, Apple Inc's Siri and Alphabet Inc's Google Assistant, CNBC reported on Wednesday, citing several people familiar with the matter.
The move is coming out of the company's augmented reality and virtual reality group, a division that works on hardware, including the company's virtual reality Oculus headsets, the CNBC report said.
Facebook did not immediately respond to a Reuters request for comment.
(Reporting by Vibhuti Sharma in Bengaluru; Editing by James Emmanuel)
This story has not been edited by Firstpost staff and is generated by auto-feed.
Find latest and upcoming tech gadgets online on Tech2 Gadgets. Get technology news, gadgets reviews & ratings. Popular gadgets including laptop, tablet and mobile specifications, features, prices, comparison.
World
HONG KONG (Reuters) - Hong Kong authorities threw a security blanket across the city early on Wednesday, the 23rd anniversary of the former British colony's handover to Chinese rule, hours after new national security legislation took effect in the financial hub. The contentious law will punish crimes of secession, subversion, terrorism and collusion with foreign forces with up to life in prison, heralding a more authoritarian era for China's freest city.
World
By Susan Cornwell (Reuters) - Former fighter pilot Amy McGrath said on Tuesday she was ready to take on Senate Republican Majority Leader Mitch McConnell after edging out a Black progressive to clinch the Democratic nomination for the seat.
Business
By Rodrigo Campos NEW YORK (Reuters) - A global stocks index rose on Tuesday and marked its largest quarterly gain since 2009 as investors continued to look for signs of an economic recovery while shrugging off data showing a rising number of COVID-19 cases. The possible return of Libyan oil production, which has been at a trickle since the start of the year, weighed on crude prices. World shares rose 18.7% this quarter, the biggest quarterly gain in 11 years, but are still down more than 7% so far this year due to a slump of 34% between Feb.