Facebook sued in U.S. federal court for alleged anticompetitive conduct
SAN FRANCISCO (Reuters) - Four companies sued Facebook in U.S. federal court on Thursday for alleged anticompetitive conduct, saying the social network inappropriately revoked developer access to its platform in order to harm prospective competitors. The plaintiffs sought class action status and unspecified damages, according to a filing at the U.S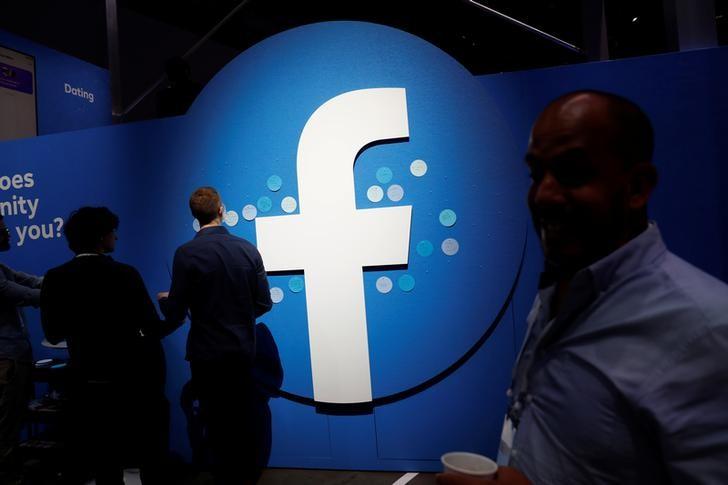 SAN FRANCISCO (Reuters) - Four companies sued Facebook in U.S. federal court on Thursday for alleged anticompetitive conduct, saying the social network inappropriately revoked developer access to its platform in order to harm prospective competitors.
The plaintiffs sought class action status and unspecified damages, according to a filing at the U.S. District Court for the Northern District of California.
(Reporting by Katie Paul; Editing by Sandra Maler)
This story has not been edited by Firstpost staff and is generated by auto-feed.
Business
By Pete Schroeder WASHINGTON (Reuters) - JPMorgan Chase & Co will resume making political donations to U.S. lawmakers but will not give to Republican members of Congress who voted to overturn President Joe Biden's election victory, according to an internal memo on Friday seen by Reuters. The bank was among many corporations that paused political giving following the deadly Jan
Business
(Reuters) - Fintech company Square Inc is considering making a hardware wallet for bitcoin, Chief Executive Officer Jack Dorsey said in a tweet https://twitter.com/jack/status/1400839179513339905 on Friday. As bitcoin and other crypto-currencies have gained in popularity, many companies have emerged to serve a growing need to protect these assets from online theft. Bitcoin wallets can be stored offline or online at cryptocurrency exchanges, venues where bitcoin can be bought and sold for traditional currencies or other virtual coins.
Business
By Foo Yun Chee BRUSSELS (Reuters) -The European Commission on Friday defined the scope of revised copyright rules adopted last year following criticism from governments, including France and Poland, but EU broadcasters and internet activists said there was a danger of censorship. The revamped copyright directive, the first overhaul in two decades, aimed to provide fair compensation for the bloc's $1 trillion creative industry and its 11.7 million employees. A central provision, Article 17, backed by the creative industry, would force Google-owned YouTube, Facebook's Instagram and other sharing platforms to install filters to prevent users from uploading copyrighted materials