Eye on banking licence, Religare ropes in US bank Customers Bancorp
Religare Enterprises Ltd said late on Wednesday US-based bank Customers Bancorp Inc will invest $51 million ( about Rs 300 crore) in the financial services firm through a combination of stake sale by founders and issue of share warrants and fresh shares.
The transaction is part of a plan by Religare's founders, billionaire brothers Malvinder and Shivinder Singh, to bring down their holding to 49 percent in order to qualify for a banking licence in India.
The promoters are selling the shares as part of their 22 percent divestment to qualify REL to setup NOFHC as per RBIguidelines for licencing of new banks in the private sector issued on February 22, 2013. Last week, REL promoters billionaire brothers Malvinder Mohan Singh and Shivinder Mohan Singh decided to sell nearly 22.75 percent stake, worth about Rs 1,000 crore, to meet the RBI eligibility norms for new banks.
The US lender will pick up the stake in Religare through a combination of primary and secondary market investment, financial services firm said in a statement. This transaction would be done as per applicable law at prevailing market price on date of purchase, it said. Management teams of both the companies have negotiated a term sheet based on which definitive documents are to be completed. The board of the bank has already given its approval to proceed with the transaction, it said. These teams will also enter into a business alliance agreement to find opportunities to service Religare's customers across businesses, as well as potential customers Customers Bancorp of Indian origin in the US for their India
investment needs, it added.
Pennsylvania-based Customers will buy shares worth $22 million from the founders. It will invest another $28 million in preferential share warrants in Religare, convertible within 18 months, and subscribe to fresh shares worth $1 million, Religare said in a statement.
It did not specify how much Customers Bancorp would own in Religare after the transaction.
The Reserve Bank of India issued guidelines in February allowing any type of company to set up a bank.
Agencies
Find latest and upcoming tech gadgets online on Tech2 Gadgets. Get technology news, gadgets reviews & ratings. Popular gadgets including laptop, tablet and mobile specifications, features, prices, comparison.
Business
A two-member bench headed by NCLT President Justice M M Kumar issued notices to Malvinder Singh, Sunil Godhwani and others after Shivinder Singh's petition over alleged "oppression and mismanagement" of RHC Holdings.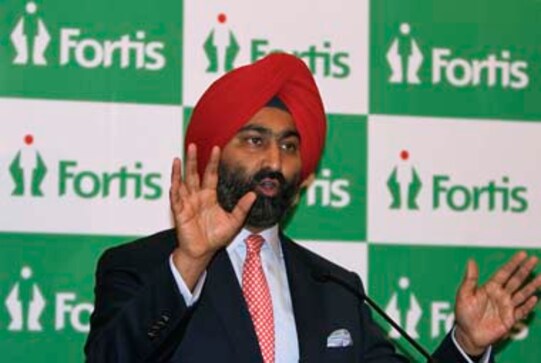 Business
Godhwani had stepped down as the chairman and managing director in 29 July, 2016. Subsequently, he assumed charge of the CEO in Religare Enterprises.
Business
A court here on Monday extended the custodial interrogation of former Fortis Healthcare promoter Malvinder Singh and former CMD of Religare Enterprises Ltd Sunil Godhwani by a week in a money laundering case lodged by ED, in relation to alleged misappropriation of funds of Religare Finvest Ltd (RFL)