Extending maternity leave to 26 weeks is good, but India Inc raises a few concerns
When a woman employee is availing of maternity leave, her absence is bound to show up in the deliverables during appraisal time
The Cabinet note prepared by the Labour ministry to amend the Maternity Benefit Act, 1961, increases maternity leaves from present 12 weeks to 26 weeks. This is a progressive bill. According to research, if more women join and stay in the work force, India can add up to 700 US billion dollars of additional GDP. With the rise of nuclear families, family and social support for young parents is reducing and women are being forced to give up on their career, which in turn is a loss for the society. Furthermore, in India the number of women at entry level positions constitutes about 25 percent of the work force. At mid-level positions the number drops to 16 percent. At the senior management level the number goes further down — to 4 percent. The increase in maternity leave will definitely help bridge the disparity and will positively impact the growth of the country, points out an analyst.
According to Organisation for Economic Co-operation and Development, the country that has the best record on maternity benefits, is United Kingdom with 39 weeks of paid leave. The United States, on the other hand has no such provision. Some states in the US provide for six weeks paid leave. Pregnant women can apply for leave under the Family Medical Leave Act that provides for 12 weeks of unpaid leave.
India has raised the benchmark by the amendment to the Maternity Benefit Act. However, even as India Inc lauds the bill with a few organizations pointing out that they have been following the 26 week rule even before it became mandatory, there are a few concerns regarding the efficacy of the bill.
What the bill provides
The newly passed Maternity Bill in Rajya Sabha increases the leaves of a pregnant mother from 12 weeks to 26 weeks. This is available for women working both in the private sector and public sector. Nursing mothers may be allowed to work from home beyond the 26 week maternity leave period. However, this depends on the organisation she works for.
The 26 week maternity benefit is available only to those women employees who have two children. Women who opt for a child through surrogacy or adopt a baby below three months will be entitled to only 12 weeks of maternity leave. This Act is applicable to all organisations that employ 10 or more persons.
Organisations with 50 employees will now have to mandatorily have crèches. Another option is for a few firms to set up a common facility within a prescribed distance. The employer will have to allow the mother to have four visits to the crèche which will include the interval of rest allowed to women employees.
Adoptive vs natural mothers
The intent of the bill is ostensibly to foster a bond between the mother and child. Seema Rawat, Chairperson - MBA, HR, Narsee Monjee Institute of Management (NMIMS) wonders why the 26 week leave is not provided for women who have children through surrogacy or go in for adoption. "It is a progressive bill, no doubt. But making a distinction between natural mothers and others is unfair," she says.
Many working women put career first and then plan children. For many, the biological clock has ticked off and they look for other options while some prefer to opt for surrogacy and adoption. The question then is, says Rawat, does the connect between mother and child differ between natural and other mothers.
Abuse of policy
Some organisations spoke about the issues in the workplace if women chose to extend the mandatory six months leave with privilege leave or even unpaid leave. Captain Partha Samai, Sr VP and Group Head - HR, AGS Transact Technologies, says that in his experience as an HR professional working in different organisations, what he finds is that there can be a tendency for the rule to misused. There are cases where the female employee takes three months leave prior to delivery which she would have accumulated, says Samai, and then extends the maternity leave beyond three months without pay. "How do you expect a Head of Department or a team leader to account for the deliverable? Then there are some women who say that they have a complication, which no organization will ever challenge, and extend the leave further. I am not saying this is common but when such incidents do come up, what should an organization do," he asks.
Missing out on promotions
When a female employee is availing of maternity leave, her absence is bound to show up in the deliverable during appraisal time. "Promotions and growth to some extent will be impacted," says Sonal Arora, Vice President, TeamLease Services. Here, the issue is not gender parity but about being a professional.
Organised and unorganized sector
According to a report by Oxfam, India's record is dismal when it comes to women's participation in the workforce. India ranks second from the bottom in the list of Group of 20 (G20) economies where women in workforce is concerned. "Around 90 percent of workforce is in the unorganized sector," says Arora of TeamLease. This bill then impacts only 10 percent of the workforce. However, this bill only talks about women in organized sector. "As long as a large percentage of India's manpower is in the unorganised sector, every benefit provided for the workforce will not reach the vast majority," says Arora.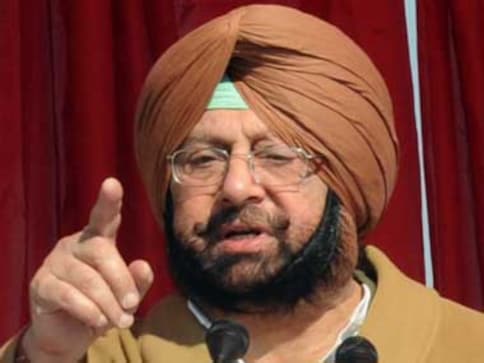 Politics
Amarinder, who was one of the Congress' powerful regional satraps, also said he had never experienced "this sort of interference ever as a chief minister"
India
Communal tensions have long simmered in Bangladesh, whose constitution designates Islam as the state religion but also upholds the principle of secularism.
science
A viral infection can disrupt the placenta's function, leading to preterm birth and, in the worst case, the death of the foetus in the womb.