Exports up 9.59% in October; trade deficit widens to 10-month high
Exports of engineering products rose by 13.86 percent, gems and jewellery by 21.84 percent, petroleum by 7.24 percent and chemicals by 6.65 percent during the month compared to the same month last year
New Delhi: A strong show by engineering, petroleum and gems & jewellery sectors pushed up exports for the second month in October by 9.59 percent, although the trade deficit too shot up to 10-month high of USD 10.16 billion on account of surge in gold imports.
Exports of engineering products rose by 13.86 percent, gems and jewellery by 21.84 percent, petroleum by 7.24 percent and chemicals by 6.65 percent during the month compared to the same month last year, the official data released showed.
Exporters body FIEO said this is a very encouraging sign as most of the global economies are still reeling under pressure to perform and global demand still does not seems to pick up.
"If this kind of positive growth continues in the coming months, we are definitely on course to achieve USD 280 billion or even more in exports during this fiscal," it said.
Imports too increased by 8.11 percent to USD 33.67 billion. It entered positive zone after nearly two-years. It grew by 26.79 percent in November 2014.
Jump in gold imports by 108.43 percent to USD 3.5 billion in October, pushed the trade deficit to a 10-month high of USD 10.16 billion as against USD 9.69 billion in the same month last year.
It was in December 2015 when trade deficit saw a high of USD 11.66 billion.
During the April-October period of current fiscal, exports dipped by 0.17 percent to USD 154.91 billion. Imports too contracted by 10.85 percent to USD 208 billion, leaving a trade deficit of USD 53.16 billion.
Oil imports in October grew by 3.98 percent to USD 7.14 billion. Non-oil imports rose by 9.28 percent to USD 26.53 billion.
From December 2014 exports had fallen for 18 straight months till May 2016 due to weak global demand and slide in oil prices. Shipments witnessed growth only in June this year thereafter again entered into negative zone in July and August.
India
A total of 32,318 candidates appeared for the AP ECET, out of which around 29,904 students have cleared it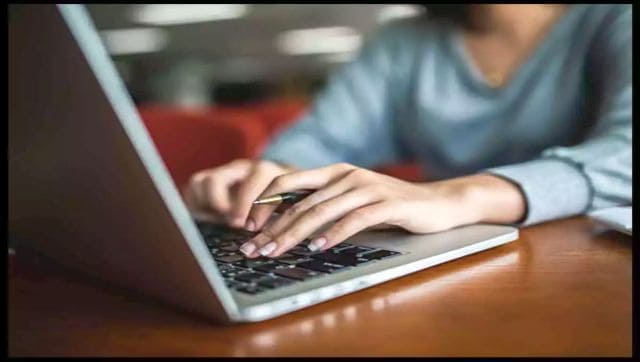 India
The AP ECET 2021 examination was conducted for admissions to 2nd-year lateral entry into Engineering/Pharmacy programmes for the academic year 2021-22.
India
The advisory signed by Subrat Tripathy, CEO of APSEZ (Ports) said that it will apply to all terminals operated by APSEZ and including third party terminals at any APSEZ port till further notice.