Exports rise 11% in March on higher growth in pharma, chemicals, engineering; trade deficit narrows
India's exports grew by 11 percent to $32.55 billion in March on account of higher growth in sectors including pharma, chemicals and engineering, government data showed on Monday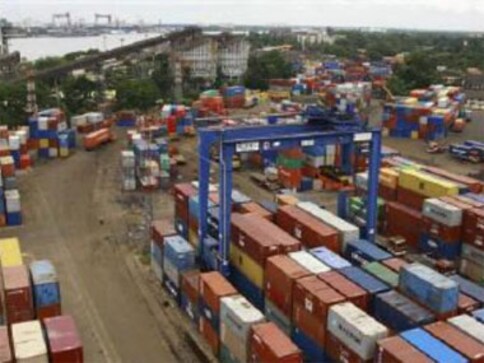 Trade deficit narrows to $10.89 billion in March 2019 as compared to $13.51 billion in the same month last year

For the full fiscal (2018-19), exports grew by 9 percent to $331 billion and imports rose by 8.99 percent to $507.44 billion

In result, the country's trade deficit widened to $176.42 billion for the entire fiscal, compared to $162 billion in 2017-18, data showed
New Delhi: India's exports grew by 11 percent to $32.55 billion in March on account of higher growth in sectors including pharma, chemicals and engineering, government data showed on Monday.
Imports rose by 1.44 percent to $43.44 billion during the month. However, trade deficit narrows to $10.89 billion as compared to $13.51 billion in the same month last year.
Gold imports rose by 31.22 percent to $3.27 billion in March 2019.
Oil imports rose by 5.55 percent in March to $11.75 billion.
For the full fiscal (2018-19), exports grew by 9 percent to $331 billion and imports rose by 8.99 percent to $507.44 billion.
In result, the country's trade deficit widened to $176.42 billion for the entire fiscal, compared to $162 billion in 2017-18, data showed.
World
Identified in 1981 for the first time, HIV has claimed around 36 million lives till now and is one the deadliest public health issues
Photos
A series of rallies and events were held across India in an effort to raise awareness about AIDS on World AIDS Day. However, much needs to be done in the country. As per the data released by National AIDS Control Organisation in 2020, Maharashtra accounts for the highest number of new HIV infections in India with 8.54 lakh cases being reported in 2019 alone
India
Advocate Rajeev Suri had challenged the change in land use of the plot from recreational area to residential