Exports decline 1.1% in October, imports contract 16.3%; trade deficit narrows to $11 bn
The country's exports dipped by 1.11 percent to $26.38 billion in October on account of contraction in sectors like petroleum and leather
The country's exports dipped by 1.11 percent to $26.38 billion in October on account of contraction in sectors like petroleum and leather

Imports too declined by 16.31 percent to $37.39 billion, narrowing trade deficit to $11 billion in October

Trade deficit in October last year stood at $18 billion
New Delhi: The country's exports dipped by 1.11 percent to $26.38 billion in October on account of contraction in sectors like petroleum and leather.
In September also, exports had contracted by 6.57 percent to $26 billion.
October #Trade Data | #TradeDeficit at $11.01 bn. Oil imports at $9.63 bn Vs $8.98 bn & non-oil imports at $27.76 bn Vs $27.91 bn (MoM) #BreakingNews pic.twitter.com/L7rHglBaXS

— CNBC-TV18 (@CNBCTV18Live) November 15, 2019
Imports too declined by 16.31 percent to $37.39 billion, narrowing trade deficit to $11 billion in October, according to official data released on Friday.
Trade deficit in October last year stood at $18 billion.
Oil imports, in October 2019, fell 31.74 percent to $9.63 billion as compared to the same month last year.
Exports during April - October this fiscal dipped by 2.21 percent to $185.95 billion. Imports were down by 8.37 percent to $280.67 billion, leaving a trade deficit of $94.72 billion.
World
The hybrid car-aircraft is equipped with a BMW engine and can transform itself into an aircraft in two minutes and 15 seconds, the vehicle can fly at a maximum operating altitude of 18,000 feet
Politics
The prime minister said that obstacles in the growth journey of the state have been removed and the next 25 years are the 'Amrit Kaal' of Manipur's development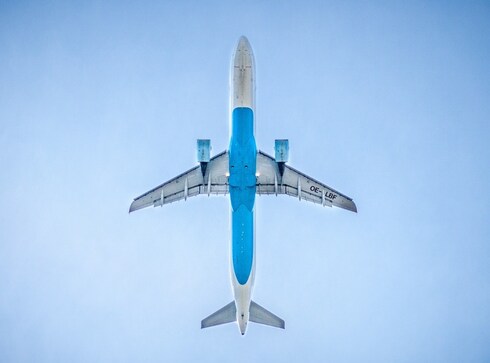 Business
This will push back the industry's recovery beyond fiscal 2023, the report based on three large listed airlines — Indigo, Spicejet, and Air India — which together command 75 per cent of the domestic traffic, warned Crisil.