Exports decelerates for 17th straight month to $20.25 bn; April trade deficit halves
Imports too dipped by 23.1 percent to $25.41 billion in the month under review as against $33 billion in April 2015
New Delhi: Continuous fall in shipments of petroleum and engineering products has led to decline in exports for 17th month in a row in April by 6.74 percent to $20.5 billion.
Imports too dipped by 23.1 percent to $25.41 billion in the month under review as against $33 billion in April 2015.
Trade deficit in April more than halved to $4.84 billion as compared to $11 billion in the same month last year. The trade gap was a five-year low figure. It was at $2.63 billion in December 2010.
The Commerce Ministry said that the trend of falling exports is in tandem with other major world economies.
"The growth in exports have fallen for USA (3.87 percent), EU (0.04 percent), China (25.34 percent) and Japan (1.10 percent) for February over the corresponding period of previous year as per WTO statistics," it said.
Exporters body FIEO said downfall in exports has been arrested to some extent both in March and April and hoped that shipments move into positive territory from June onwards.
On the other hand, Engineering Export Promotion COuncil said, "There has been an alarming deterioration in exports of highly-job oriented engineering exports".
Exports have been falling since December 2014 due to weak global demand and slide in oil prices.
Oil imports in April dipped by 24.01 percent to $5.6 billion. Non-oil imports too fell by 22.83 percent to $19.75 billion.
In April, overseas shipments of petroleum products shrank 28.15 percent to $1.97 billion, while that of engineering goods declined by 19 percent to $4.76 billion. These two sectors contribute significant in the country's total exports.
However, exports of tea, coffee, gems and jewellery and pharmaceuticals recorded positive growth.
For whole 2015-16 financial year ended March 31, exports declined by 15.8 percent to five-year low of $261.13 billion due to fragile global demand and low commodity prices.
Find latest and upcoming tech gadgets online on Tech2 Gadgets. Get technology news, gadgets reviews & ratings. Popular gadgets including laptop, tablet and mobile specifications, features, prices, comparison.
India
The decision was taken after the drug controller found the companies' response to a 17 July show-cause notice asking them to explain why their licences should not be suspended unsatisfactory
science
China's CDC is now looking into potential immunization programs, trying to figure out whether to prioritize children, the elderly or healthcare workers.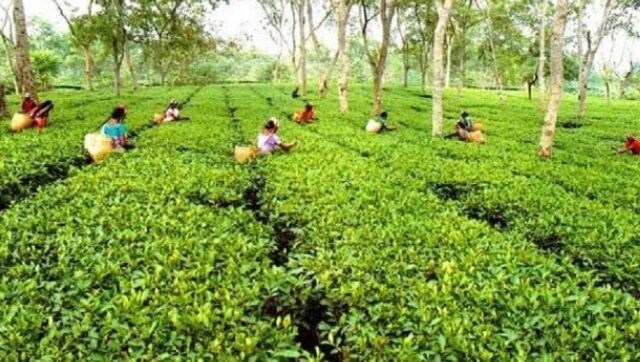 India
Production losses have already pushed weekly auction prices to a record of Rs 232.60 per kilogramme, up 57 percent from a year ago, according to the Tea Board