Explained in 5 charts: How Indian banks' big NPA problem evolved over years
For years, Indian lenders, especially state-run banks, were engaged in volume game to balloon their balance sheets and appease their promoter (the government).
By Dinesh Unnikrishnan and Kishor Kadam
The writing was on the wall; just that no one wanted to acknowledge it. The bad loan crisis that has gripped India's Rs 95 trillion banking sector didn't happen overnight.
For years, Indian lenders, especially state-run banks, were engaged in volume game to balloon their balance sheets and appease their promoter (the government). That has been so ever since nationalisation of these banks happened in two stages (beginning 1969). Governments often treated these banks as their extended arms and used them for populist measures.
There used to be competition among sarkari banks to flag their total business number on front-pages of national newspapers but very little attention was paid to the quality of assets. Every outgoing chairman passed the buck to his successor.
"That was a time (2011-2013) when everyone rushed to give money to corporations, no matter what the credit perception was. Everyone expected a miraculous pick-up in the economy," recalled a former banker with a nationalised bank who now works as a consultant.
Firstpost takes a look at how the NPA picture of India's government-owned banks have evolved so far:
From Rs 53,917 crore, Indian banks gross non-performing assets (GNPAs) in September 2008 (just before the 2008 global financial crisis broke out following the collapse of Lehman Brothers), the bad loans have now grown to Rs 3,41,641 crore in September 2015. In other words, the total GNPAs of banks, as a percentage of the total loans, has grown from 2.11 per cent to 5.08 percent.
Surprisingly, in the pre-crisis period, private banks topped the list of banks with highest NPAs (see the chart). A quick look at the top ten NPA scorers in September 2008 shows ICICI Bank at the top.
This was followed by small and medium-sized private sector banks such as Karnataka Bank, Lakshmi Vilas Bank, Kotak Mahindra and IndusInd Bank. Among the few sarkari banks that figure in the list are Central Bank, Uco Bank and Syndicate Bank.
By March 2009, a few months before the Congress-led UPA II assumed power, the scene began changing gradually. More state-run banks began appearing in the picture. The country's largest lender by assets, State Bank of India (SBI) and Indian Overseas Bank found place in the list of top NPA scorers. Still private sector lenders figured prominently in the list with ICICI and DCB Bank leading the pack. To be sure, there is no direct link between the ascension of UPA-II and the increase in the NPA picture, but this is when the state-run banks began feeling the heat of NPAs.
Things had worsened to a great extent by March 2014, incidentally, months before the Narendra Modi government assumed power at the Centre with a landslide victory over the Congress-led UPA government. The bad loan troubles of government banks began to hit hard despite the best efforts by banks to cover up possible NPA stock to restructured loan category. The list now is dominated mostly by public sector banks, with eight out of ten banks being government owned.
Twenty months into the Modi government rule, it wouldn't be an exaggeration to say that state-run banks are on the verge of a crisis due to their high NPAs, which constitute over 90 percent of the total bad loans of the industry. Many of them have reported losses on account of huge NPAs in the December quarter, surprising analysts. Investors are dumping shares of these banks while there is a sense of uncertainty prevailing on the extent of troubles in the banking sector.
Nine out of 10 most stressed banks in the sector are government banks. The RBI has given a deadline of March 2017 for all banks to clean up their balance sheets, which also require these lenders to set aside huge chunk of capital in the form of provisions. RBI governor Raghuram Rajan has given a clear message to banks to deal with the NPA problem upfront, instead of postponing it and worsening it.
But, there is also huge capital implication on these banks on account of high NPAs too. Banks need to set aside money (known as provisions) to cover their bad loans. The onus to keep government banks stay afloat lies with the government, which is the owner of these banks that control 70 per cent of the banking industry assets. Experts have opined that the government's promised capital infusion in these banks is inadequate. Finance minister, Arun Jaitley, has to work out ways to bring in solutions in the long term. For now, all eyes are on the Union budget for a roadmap.
Subscribe to Moneycontrol Pro at ₹499 for the first year. Use code PRO499. Limited period offer. *T&C apply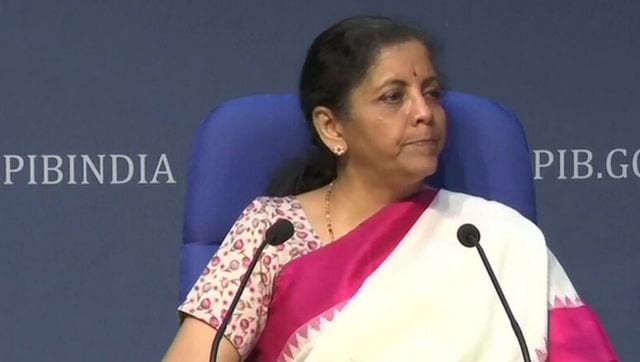 Business
The AIBEA said the move will make it more difficult for public sector banks to lend to weaker and priority sectors at concessional rates of interest
India
India's coronavirus case count went past 1.11 crore on Monday with 15,510 new infections, while the active cases registered an increase for the fifth consecutive day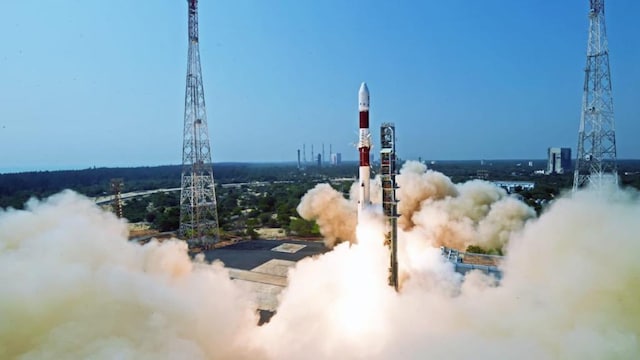 India
25,000 names are being flown in SD Sat, in an effort to spread public awareness in India about space and missions to explore it.