Existing U.S. antitrust laws can address tech monopolies, DOJ antitrust chief says
BOSTON (Reuters) - The U.S. Justice Department antitrust chief said on Friday that existent U.S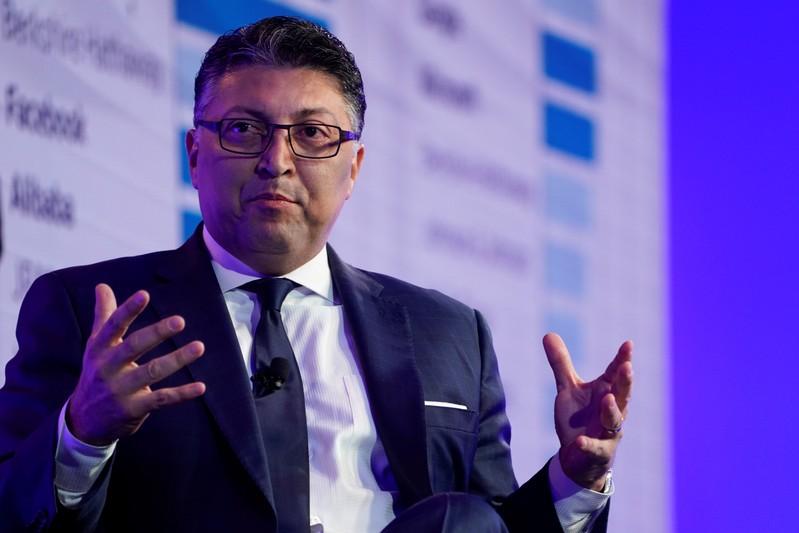 BOSTON (Reuters) - The U.S. Justice Department antitrust chief said on Friday that existent U.S. antitrust laws are "flexible enough" to address harm caused by technology companies, in the face of growing criticism that such laws cannot tackle tech monopolies.
Makan Delrahim spoke at an antitrust conference at Harvard Law School hosted by the Computer & Communications Industry Association, which counts companies like Amazon , Facebook and Alphabet's Google as members.
"Some have suggested changing the antitrust laws, creating new agencies or even regulating the conduct of some firms ... it bears repeating that our existent framework is flexible enough to detect harm in any industry and emerging ones," Delrahim said.
The Department of Justice and the Federal Trade Commission have come under pressure from lawmakers, who have accused them of wasting time arguing who would investigate which tech company, amid a broad investigation into firms like Google, Amazon, Facebook and Apple.
Delrahim also warned tech companies that collecting vast troves of consumer data could create competition concerns in the eyes of regulators. He did not name any company specifically.
His comments on data and privacy mirrored concerns from European antitrust regulators , who have penalized tech companies for using consumer data in anti-competitive ways.
"Although privacy fits primarily within the realm of consumer protection law, it would be a grave mistake to believe that privacy concerns can never play a role in antitrust analysis," Delrahim said.
(Reporting by Nandita Bose in Boston; editing by Diane Craft)
This story has not been edited by Firstpost staff and is generated by auto-feed.
Find latest and upcoming tech gadgets online on Tech2 Gadgets. Get technology news, gadgets reviews & ratings. Popular gadgets including laptop, tablet and mobile specifications, features, prices, comparison.
World
JOHANNESBURG (Reuters) - South Africa's President Cyril Ramaphosa said on Wednesday that travel to all international countries will be permitted pending strict health protocols, despite having the highest number of confirmed COVID-19 cases on the continent. "We are also opening up international travel to all countries subject to the necessary health protocols and the presentation of a negative COVID-19 certificate," said Ramaphosa during a national address. Africa's most advanced economy, which has recorded more than 740,000 coronavirus infections and nearly 20,000 deaths, eased lockdown restrictions to their lowest level in September as the rate of new cases fell.
World
By Nidal al-Mughrabi KHAN YOUNIS, Gaza Strip (Reuters) - On the roof of an apartment block in one of Gaza's most crowded cities, two lion cubs prowl among the water tanks and dine on slaughtered chickens as children take selfies. It is a bizarre sight even in a war-scarred Gaza Strip that has become accustomed to the unaccustomed.
World
MEXICO CITY (Reuters) - Mexican President Andres Manuel Lopez Obrador on Wednesday dug in his heels as one of the few leaders of major countries yet to congratulate Joe Biden on his presidential election win, saying it was too early and that his country was "not a colony". Lopez Obrador, who accused rivals of electoral fraud in his presidential defeats in 2006 and 2012, says he has no side in the U.S. election, and will wait until legal challenges launched by the Trump administration over the vote have played out