Exclusive: Wells Fargo says auto insurance remediation will not wrap up until 2020
By Patrick Rucker WASHINGTON (Reuters) - Wells Fargo & Co will not finish paying back the estimated 600,000 customers it wrongly charged for auto insurance until at least 2020, the bank said in a letter to U.S. lawmakers seen by Reuters. U.S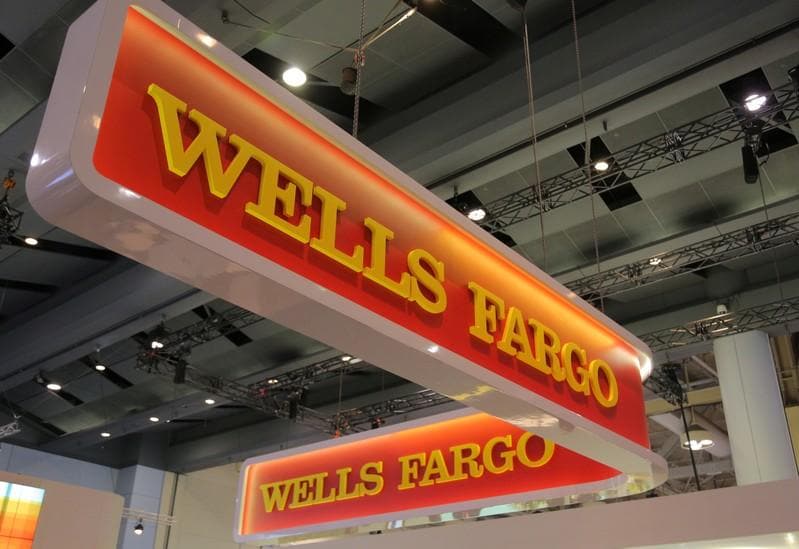 By Patrick Rucker
WASHINGTON (Reuters) - Wells Fargo & Co will not finish paying back the estimated 600,000 customers it wrongly charged for auto insurance until at least 2020, the bank said in a letter to U.S. lawmakers seen by Reuters.
U.S. regulators slapped Wells Fargo with a $1 billion penalty in April when it admitted to wrongly forcing drivers into auto insurance policies. That agreement envisioned the customer payouts would finish within months.
"We will be contacting customers and providing them with compensation in multiple stages throughout 2019, with the final stage scheduled for January 2020," the bank said in a letter dated Oct. 9 to the Senate Banking Committee's top Republican and Democrat.
As Wells Fargo tries to complete a drawn-out remediation, bank executives are also trying to convince the Federal Reserve to lift a cap on growth put in place due to a string of past sales practice abuses. Bank executives have said they expect the Fed to lift that asset cap by the first part of 2019.
And while the bank disclosed the auto insurance issue in July 2017, the amount it expects to pay back customers has grown.
In August, Wells Fargo said that it expected to pay back drivers $212 million. The bank had originally estimated it would pay out $64 million in cash remediation when it disclosed the problems.
Drivers who bought a car through Wells Fargo and let their insurance lapse could be charged for "force-place" policies. The bank enrolled about 2 million drivers into such policies and more than a quarter of those were not needed, regulators have said.
"We regret how this issue impacted our customers. We are finalising our remediation plan, which is designed to provide each customer with appropriate compensation for their individual circumstances. We look forward to providing our customers with the full compensation they deserve," Wells Fargo spokeswoman Catherine Pulley said.
Wells Fargo plans to automatically refund insurance for drivers in five states but will require drivers in other states to prove that they are entitled to a rebate, according to the letter.
State law in Arkansas, Michigan, Mississippi, Tennessee and Washington demands that drivers be given a chance to dispute force-place policies before they are charged and Wells Fargo said it will presume drivers in those states were wronged.
But drivers in other states must submit evidence that they were pushed into unneeded insurance before Wells Fargo will consider a complete refund, according to the letter to Republican Senator Mike Crapo, from Idaho, and Democratic Senator Sherrod Brown, from Ohio.
Wells Fargo promised to repay customers under a $1 billion settlement the bank reached with the Consumer Financial Protection Bureau (CFPB) and the Office of the Comptroller of the Currency (OCC) in April. [nL3N1RQ4SY]
But regulators rejected the bank's payout plan this summer and told Wells Fargo it must do more to make sure that it can find and repay everyone who was overcharged, Reuters reported in September. [L2N1VX1X3]
Customers who were charged for unneeded insurance could face overdraft fees, damaged credit or vehicle repossession. As part of its settlement agreement, Wells Fargo had to review several years' worth of bank and insurance paperwork for those customers. [nL1N1QU05K]
In the letter, Wells Fargo said it will make "appropriate adjustments" to consumer credit scores that might have been hurt by the improper insurance.
(Reporting By Patrick Rucker; Editing by Meredith Mazzilli)
This story has not been edited by Firstpost staff and is generated by auto-feed.
Find latest and upcoming tech gadgets online on Tech2 Gadgets. Get technology news, gadgets reviews & ratings. Popular gadgets including laptop, tablet and mobile specifications, features, prices, comparison.
Business
By Howard Schneider WASHINGTON (Reuters) - A rebounding stock market and massive federal aid payments pushed the net worth of U.S. households back to pre-coronavirus levels in the second quarter, the Federal Reserve reported on Monday, with savings accounts and equity portfolios both rising sharply despite the pandemic
Business
By Rodrigo Campos NEW YORK (Reuters) - Stocks across the world hit their lowest in seven weeks and other risk assets sold off on Monday on concerns over renewed lockdown measures in Europe and Britain, as well as the United States' inability to agree on fiscal stimulus that would support millions of unemployed. Oil prices fell nearly 5%, the dollar rallied and an index of emerging market currencies fell by the most in six months. The MSCI world equity index , which tracks shares in 49 countries, touched its lowest since Aug.
Business
By Rodrigo Campos NEW YORK (Reuters) - Stocks across the world hit their lowest in seven weeks and other risk assets also sold off on Monday on concerns over renewed lockdown measures in Europe and Britain, as well as the United States' inability to agree on fiscal stimulus that would support millions of unemployed. Oil prices fell more than 3%, the dollar rose against a basket of peers and an index of emerging market currencies fell by the most in six months. The MSCI world equity index , which tracks shares in 49 countries, ended at its lowest since Aug