Exclusive: Venezuela's PDVSA orders oil cargoes going to the U.S. to be prepaid
(Reuters) - Venezuela's state-run oil company PDVSA has ordered customers that have tankers waiting to load Venezuelan crude bound for the United States to prepay for those cargoes or they will not receive authorization to fill the vessels or leave the ports, three sources with knowledge of the decision told Reuters. Washington earlier on Monday imposed new sanctions on PDVSA, stopping the company from collecting the proceeds of oil exported to customers in the United States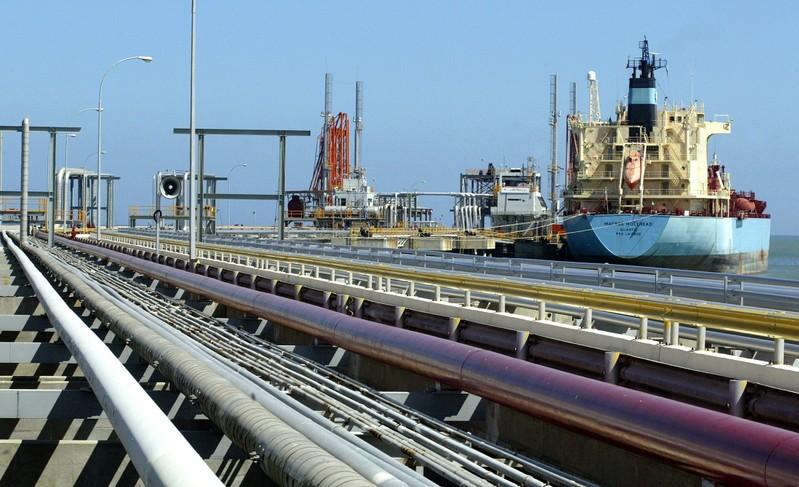 (Reuters) - Venezuela's state-run oil company PDVSA has ordered customers that have tankers waiting to load Venezuelan crude bound for the United States to prepay for those cargoes or they will not receive authorization to fill the vessels or leave the ports, three sources with knowledge of the decision told Reuters.
Washington earlier on Monday imposed new sanctions on PDVSA, stopping the company from collecting the proceeds of oil exported to customers in the United States.
(Reporting by Marianna Parraga; editing by David Gaffen and James Dalgleish)
This story has not been edited by Firstpost staff and is generated by auto-feed.
Find latest and upcoming tech gadgets online on Tech2 Gadgets. Get technology news, gadgets reviews & ratings. Popular gadgets including laptop, tablet and mobile specifications, features, prices, comparison.
News & Analysis
By Jan Wolfe and Andrew Chung WASHINGTON (Reuters) - The U.S. Supreme Court appeared divided on Wednesday as it considered whether to protect Alphabet Inc's Google from a long-running lawsuit by Oracle Corp accusing it of infringing Oracle copyrights to build the Android operating system that runs most of the world's smartphones. The shorthanded court, down one justice following the death of Ruth Bader Ginsburg last month, heard oral arguments in Google's appeal of a lower court ruling reviving the lawsuit in which Oracle has sought at least $8 billion in damages.
World
MOSCOW (Reuters) - Russia has test launched its Tsirkon hypersonic cruise missile and successfully hit a target in the Barents Sea, a senior commander told Vladimir Putin on the Russian leader's 68th birthday on Wednesday.
World
By Nathan Layne (Reuters) - A Texas prosecutor said he will have a grand jury weigh whether to indict a white police officer charged with murdering a 31-year-old Black man, the latest shooting to trigger unrest over police brutality and racism in the United States. Wolfe City Police officer Shaun Lucas has been charged with murder by the Texas Rangers, which are investigating the Oct